Building a Pediatric Workforce in Liberia | Overview
Building a Pediatric Workforce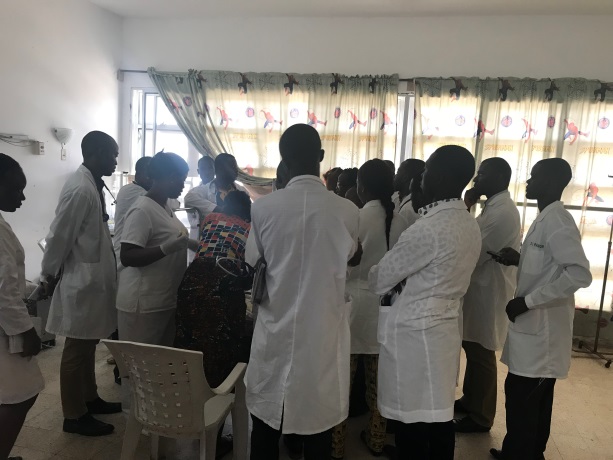 Challenge
In much of the developing world, there is a severe shortage of doctors specialized in children's unique care needs. In 2010, Liberia had just two pediatricians to care for the nation's over two million children.
Where We Started
Boston Children's Hospital partnered with Liberia College of Physicians and Surgeons and the Ministry of Health to implement a national pediatric residency training program to develop and expand the pediatric workforce in Liberia.
Our Impact
Together with Liberian and West African pediatricians, Michelle Niescierenko, MD, MPH, Director of the Boston Children's Global Health Program, helps run the residency training program. This program is dramatically expanding pediatric care in Liberia and has trained 9 specialist pediatricians. As part of the new Liberian residency training programs, Boston Children's Hospital also implemented a novel point-of-care ultrasound training that brings ultrasound technology to the bedside to improve the quality of care, accessibility and affordability for all patients.
You Can Make a Difference
With your support, we can expand training opportunities for physicians, nurses and others, implement improved emergency care, deliver community health and nutrition programs, and develop pediatric specialty care in Liberia or in other areas of the world with these needs.