Boston Children's Hospital offers virtual visits (also called telehealth or telemedicine visits) in most clinics. Virtual visits allow you and your family to have a medical appointment with your clinical care team via video from the comfort of your own home or another convenient location. During your appointment, you will be able to talk with your care team, review care plans, and even see x-rays or lab results. To have a virtual visit, all you will need is a mobile device, tablet, or computer with a Wi-Fi connection.
Participating Programs
When scheduling your next visit, ask if a Virtual Visit could work for you. View our list of Participating Programs.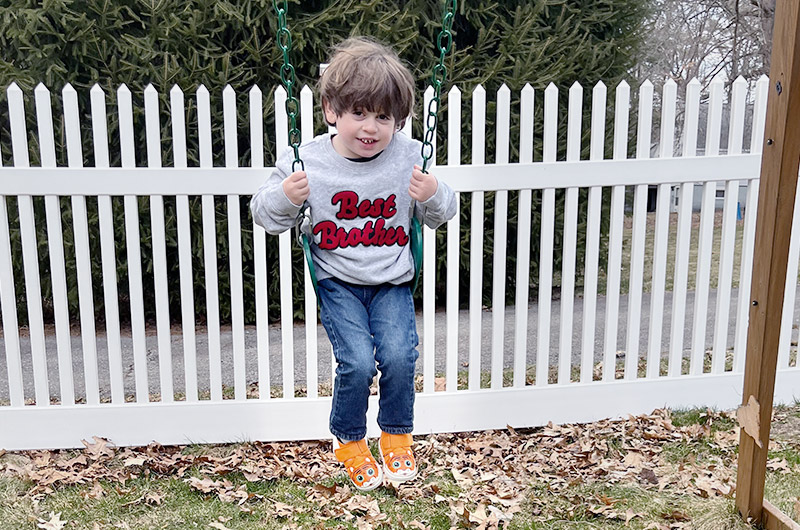 Learn how virtual visits positively impact our patients and families
"They're able to take a look at Weston and discuss his care with us while he plays."
Who pays for virtual visits?
Virtual visits are billed and paid the same way as regular office visits — either through your insurance or by self-pay. You will still need to pay any applicable copayments for an office visit. If your child needs any testing or labs after the virtual visit, these will be billed seperately.
How will I know if my insurer covers virtual visits?
If you are interested in verifying your insurance coverage, call your insurer and ask the following questions:
Do I have a telehealth benefit as part of my member plan?
Can telehealth services included in my benefit be provided by my Boston Children's provider? (NOTE: Some insurers have their own telehealth platform. If you would like to have a telehealth appointment with your Boston Children's provider, it must be through the hospital's platform.)
Is there a co-pay associated with my telehealth visit?
Are the following CPT codes that are covered under my plan? Are there any exclusions?

Medical office return visit: 99211, 99212, 99213, 99214, 99215
Behavioral health visits: 90791, 90792, 90832, 90833, 90834, 90836, 90837, 90838, 90846, 90847
How does a virtual visit differ from a regular visit?
A virtual visit is very similar to a regular face-to-face office visit. To begin your visit, you will access a secure video link provided to you. Once in the virtual waiting room, your clinician will be notified and will connect with you through the video system. You'll be able to interact in real time, share diagrams, review any labs or medications, and communicate just as you normally would in a face-to-face visit. Please note: the patient must be present at the time of the visit unless otherwise noted by your provider.
Are virtual visits offered in multiple languages?
Yes! Boston Children's Interpreter Services allow for virtual visits in Spanish, Arabic, Chinese, Haitian Creole, Portuguese, Vietnamese, Armenian, Cambodian, Farsi, French, Hindi, Japanese, Korean, Sign Language, and more!
Where can I find resources for subsidized internet to complete my virtual visits?
Lifeline is a federal program that provides free or low-cost phone or internet service to low-income households through a monthly service discount.Visit this page to learn more about the program and eligibility. Any questions about the application process or eligibility documentation can be reached via the Lifeline Support Center at 1-800-234-9473. For Boston and Greater Boston residents, visit this page to view information and resources on connecting to the internet and accessing technology resources during COVID-19.
It is OK to complete my virtual visit from my vehicle?
Please do not login for your appointment while driving. We are concerned for both your safety and ability to focus on the conversation. However, if you need to complete your virtual visit from your vehicle please ensure the vehicle is not moving, you are in a private space, and you do not become a distraction for anyone's safety.