Partnering for Sustainable High quality Pediatric Care | Overview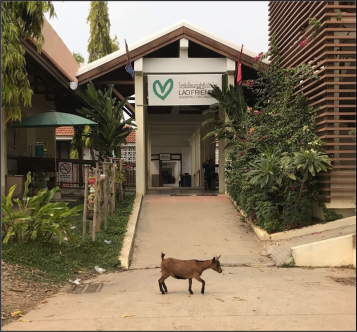 Challenge
Laos has just over 200 pediatricians caring for a nation of more than 2.8 million children, with care concentrated in the capital city of Vientiane. The Lao Friends Hospital for Children (LFHC) is located in the northern half of the country, serving minority ethnic groups and increasing access to pediatric care nationally.
Where We Started
In 2015, the Global Health Program created a formal partnership with LFHC, in Luang Prabang, Laos, the focus of which is on clinical mentorship and training of general practitioners to improve the provision of high-quality pediatric care. Through this partnership, the Global Health Program has sent numerous clinicians who work directly on mentoring and training the Laos clinicians, including fellows who provide full-time pediatrician coverage, pediatric specialists in emergency medicine, pulmonology and cardiology, a physician's assistant and nurses.
Our Impact
Boston Children's clinicians support the mission of LFHC leadership, who are working towards a sustainable pediatric hospital that is integrated in the local health care system, which provides a place for Laotian pediatricians to practice high-quality pediatric care.
You Can Make a Difference
With your support, we can help low- and middle-income countries build sustainable, high-quality pediatric care.