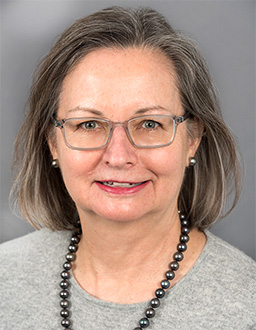 Senior Vice President, Boston Children's Hospital Networks
cynthia.haines@childrens.harvard.edu
617-919-6210
As Senior Vice President, Boston Children's Hospital Networks, Cynthia Haines is responsible for Boston Children's Hospital network relationships and supporting initiatives across all regions including Massachusetts (local), New England (regional), United States (national), and international.
The Local/Regional Network includes partnerships and affiliations with physician organizations, hospitals, health systems, academic medical centers and other organizations that enable sustained access to Boston Children's specialty care.  The Local/Regional Network includes over 600 community pediatricians in six affiliated physician organizations; five community hospital relationships staffed by over 100 Boston Children's physicians; eight AMC/Specialty Hospital affiliations staffed by various Boston Children's clinical services; and seven regional hospital/system alliances.
Boston Children's Hospital's National Strategy is focused on establishing and managing collaborations with hospitals, health systems, payers, physician groups, and aggregators that support growth of complex referrals to Boston Children's.
Boston Children's Hospital Global Services program includes: a) serving complex patients referred to Boston from around the globe; b) educational and clinical collaborations with leading institutions throughout the world to advance pediatric care globally; c) advancing pediatric knowledge remote/onsite learning (courses/observerships); d) advancing pediatric capacity in low and middle income countries through Boston Children's Global Health program.
Previously, Ms. Haines served as SVP, International Medicine, The Children's Hospital of Philadelphia, Philadelphia, PA; and SVP, Strategy and Business Development, Stanford Children's Health, Palo Alto, CA. She holds an MBA from University of Chicago, Booth School of Business, Chicago, IL, and a BA from Northwestern University.