Kevin Churchwell | Overview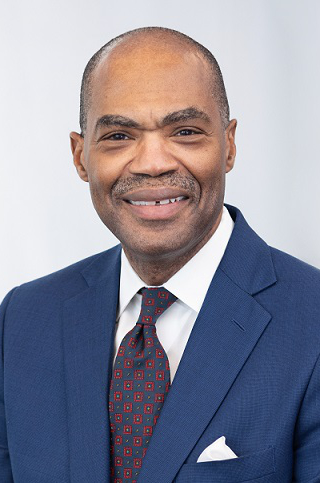 President and Chief Executive Officer, Boston Children's Hospital
Kevin B. Churchwell, MD, is the President and Chief Executive Officer of Boston Children's Hospital, providing leadership, vision, and oversight for a team that's dedicated to improving and advancing child health through their life-changing work in clinical care, research and innovation, medical education, and community engagement.
Since joining Boston Children's as its Executive Vice President of Health Affairs Chief Operating Officer in 2013, Dr. Churchwell has been instrumental in leading the hospital's work to become a High Reliability Organization, one where zero avoidable harm impacts any patient, family member, or employee. He has brought to Boston the same passion for enhancing the patient family experience that defined his tenure as CEO of both Nemours/Alfred I. duPont Hospital for Children in Wilmington, DE, and Monroe Carell Jr. Children's Hospital, part of the Vanderbilt University Medical Center in Nashville, TN.
An advocate for equity, diversity and inclusivity, Dr. Churchwell is responsible for establishing three of the 11 Offices of Health Equity and Inclusion at hospitals across the U.S. and Canada, including the Office at Boston Children's, which he founded in 2016. With the publication of Boston Children's own Declaration for Equity, Diversity and Inclusivity in 2020, Dr. Churchwell has committed to the work required to make Boston Children's a community that's made stronger by our differences, and a leader in equity for all.
A graduate of Massachusetts Institute of Technology and Vanderbilt Medical School in Nashville, Dr. Churchwell completed his pediatric residency and a clinical fellowship in Pediatric Critical Care at Boston Children's Hospital. He is currently an Associate Professor of Pediatric Anesthesia at Harvard Medical School and Dr. Churchwell is the Robert and Dana Smith Associate Professor of Anesthesia at the Harvard Medical School.
Disclosures: Dr. Churchwell is a member of the Massachusetts Business Roundtable, a board member of the Boston Chamber of Commerce, Massachusetts Hospital Association, the Whitehead Institute, Advisory Board for The Boston University School of Public Health, and the Boys and Girls Club of Boston.