Second Opinion Program | Overview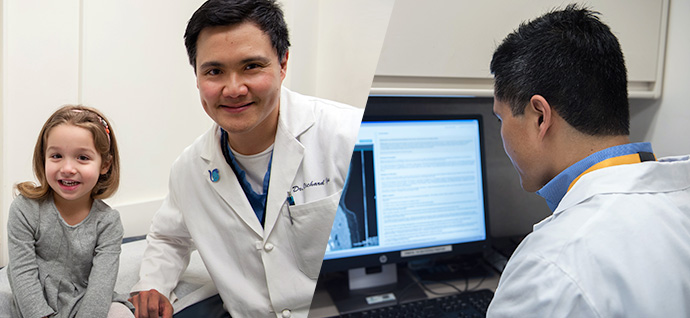 Our second opinions bring peace of mind
When your child is sick, finding the right path forward can feel overwhelming. We're here to help. An expert second opinion from one of the top children's hospitals in the country will give you the peace of mind that comes from knowing your child's health is in the hands of the world's leading experts.
A second opinion from Boston Children's Hospital can confirm your child's diagnosis, help you understand your child's treatment options and confirm the recommended treatment.
Choose the option that works best for you and your family.
Visit our experts in person
If you'd like to come in for a visit, simply request an appointment with one of our clinicians or specialized clinics.

Get an online second opinion
Access the expertise of the very same specialists through our convenient, confidential Online Second Opinion Program.

Pediatric Diagnostic Program for complex cases
Our Pediatric Diagnostic Program is designed especially for children and adolescents with complex symptoms who have not yet received a clear diagnosis for their condition. Our team of clinicians will evaluate your child and pull together the right team of specialists from across Boston Children's to diagnose and treat his or her condition.
Second opinion programs are not designed to handle medical emergencies, or provide immediate treatment guidance. If this is a medical emergency, please immediately call your local emergency service number (911 in the United States) to get prompt medical attention or go to your nearest hospital, emergency room, or urgent care center.