As part of our ongoing commitment to improving the health and well-being of children in communities throughout Massachusetts, we are planning to modernize our existing facilities in Waltham and Weymouth, and build a new ambulatory surgical center in Needham.
The need for our services has been growing steadily, and these investments are part of our continuing efforts to ensure that patients and families have access to a full range of integrated pediatric care services in convenient settings, as close to home as possible. We recognize that patients come to Boston Children's from every city and town in Massachusetts, reflecting the racial and economic diversity of the state. We factored this into our planning for our proposed facilities in these locations.
A comprehensive planning process has been underway for several years. In addition, it is essential that as we emerge from the pandemic, we are prepared to meet the unique needs of all children, and that we are well positioned to continue to improve their health and well-being both now and in the future.
Waltham
9 Hope Avenue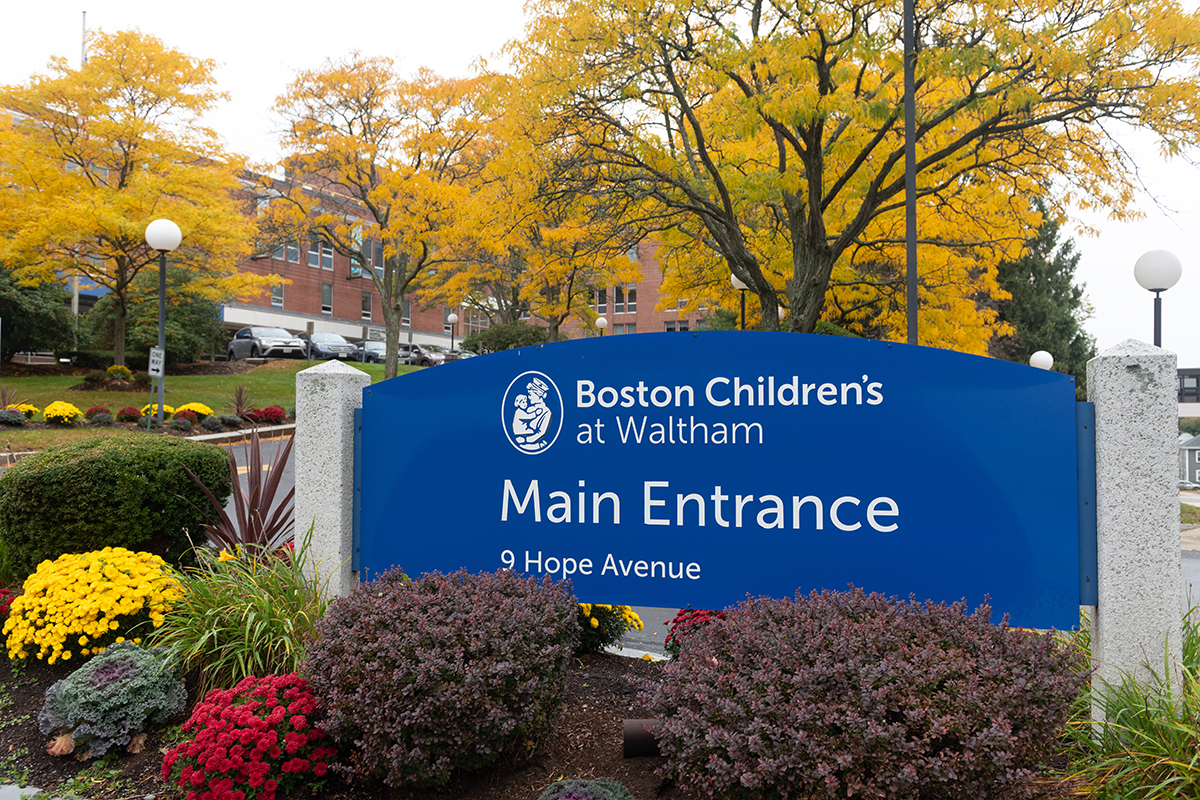 Modernizing Boston Children's Waltham
Expand hospital services to include an 18-bed infusion unit, and sleep and radiology programs.
New services will include a comprehensive medical/psychiatric day program and clinical research programs.
In addition to this proposed project in Waltham, a new 12-bed inpatient psychiatry unit is currently under construction with the emergency approval of the Department of Public Health to address the growing behavioral health crisis.
Weymouth
200 Libbey Parkway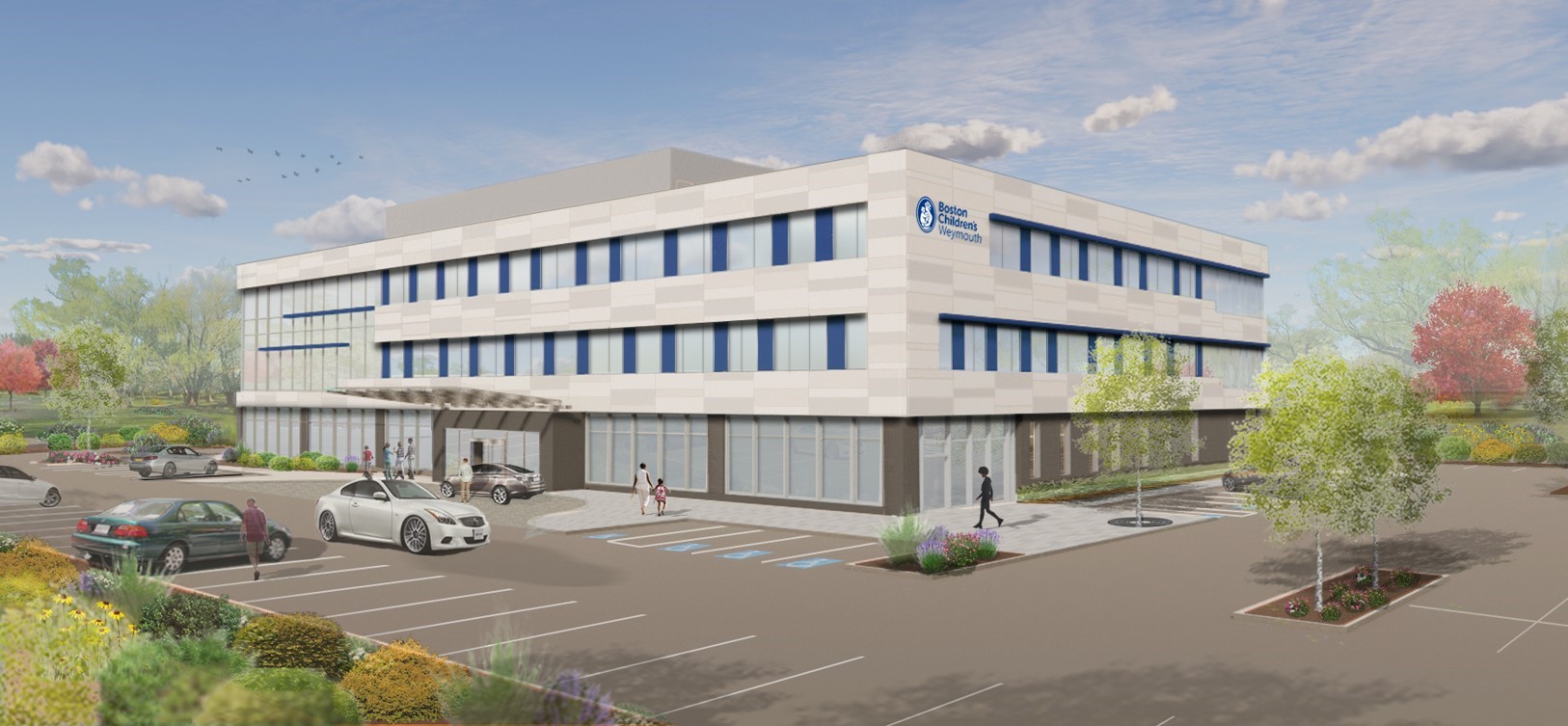 Relocating our existing physician practice to a new site in Weymouth and adding limited pediatric hospital services
New hospital support services, including cardiac testing, phlebotomy, radiology (including MRI), audiology, speech therapy, physical therapy, and occupational therapy, to augment existing physician services.
Needham
Founders Park (Center 128 West), 380 1st Avenue (adjacent to the Trip Advisor building)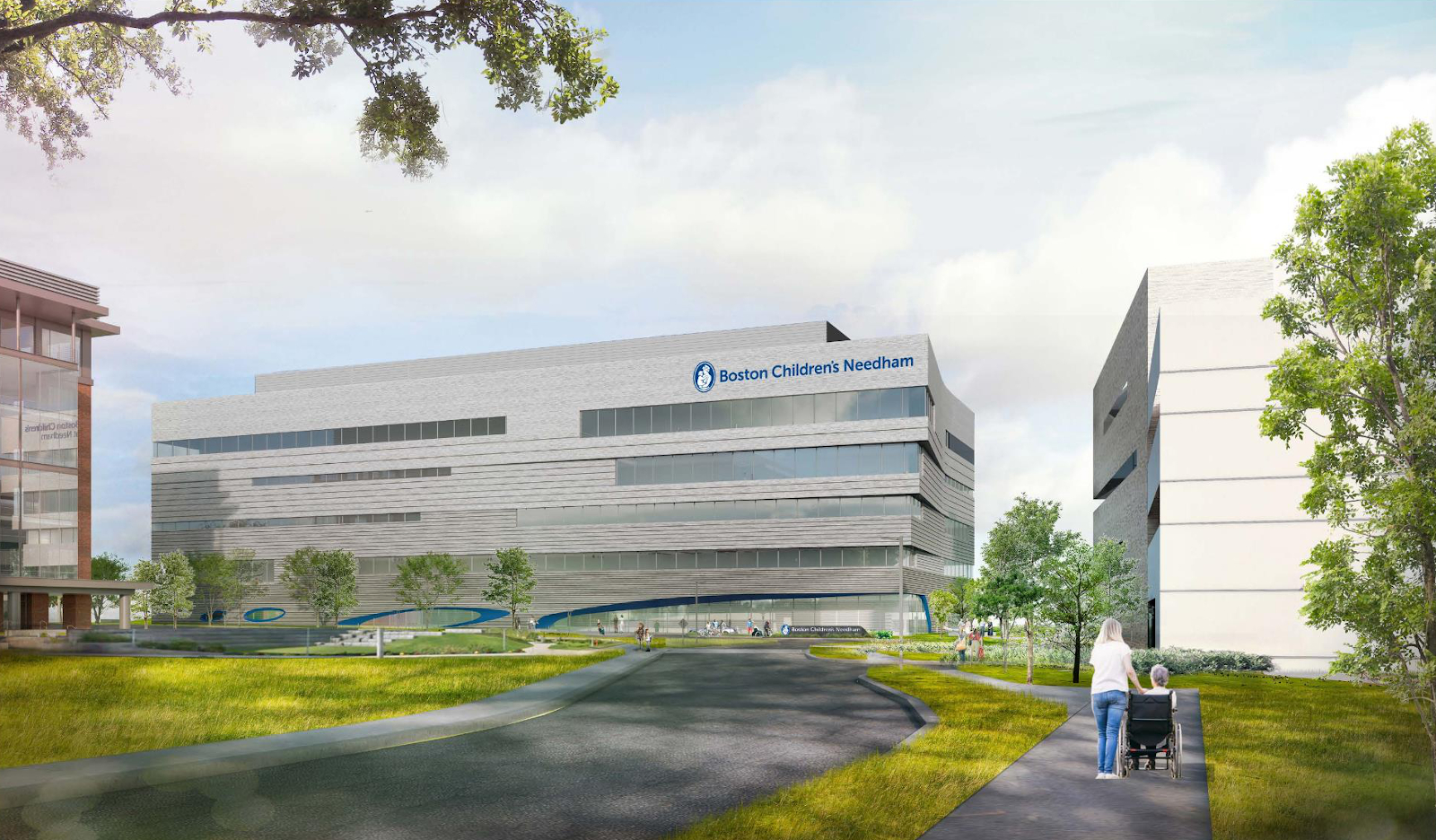 Building a comprehensive ambulatory surgical center
Pediatric specialty services include surgery, radiology, audiology, gastroenterology, ophthalmology, otolaryngology, and orthopedic surgery/sports medicine.
These facilities will benefit patients, families and communities by improving access to the highest quality, most innovative pediatric care in the world.
Get involved
These projects require the approval of the Massachusetts Department of Public Health through its Determination of Need (DON) process. If you would like to support the need for these projects in the upcoming DON review process, please share written and verbal testimony at an upcoming public hearing (see schedule link below). You can also email transformingtomorrow@childrens.harvard.edu to be added to a distribution list for updates about the process and proposed projects.
Public hearing schedule
If Public Hearings are scheduled by the Department of Public Health, details including the date and time will be posted on this state website: https://www.mass.gov/service-details/determination-of-need-don-public-hearing.
Determination of Need (DON) application (submitted July 15, 2021)
Information related to the submitted application is available on the state's Determination of Need website.
Boston Children's Collaboration for Community Health