Research Assistants |

Overview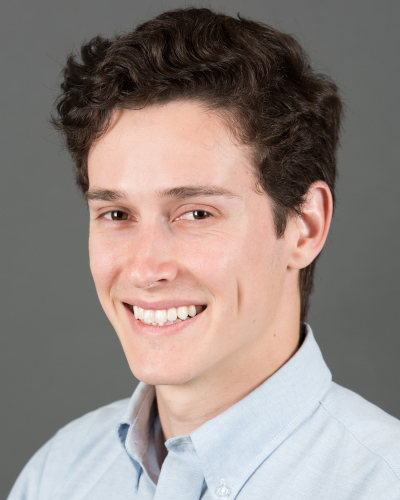 Grant Spencer
Grant Spencer grew up in Oxnard, California, and graduated from Columbia University in 2018 with a B.A. in neuroscience and behavior. While in university, Grant worked at the New York State Psychiatric Institute. Grant's current research primarily focuses on pediatric voice and voice-related disorders, working as an assistant for Drs. Roger Nuss, Anne Hseu, and Mark Volk. Outside of work, Grant enjoys running, reading, and learning how to code.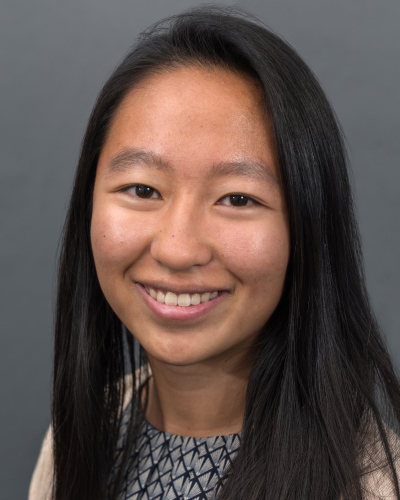 Alicia Wang
Alicia grew up in Connecticut and attended Princeton University, where she studied chemical and biological engineering. During her time at Princeton, she conducted research related to membrane-less organelles and intracellular condensates with Professor Cliff Brangwynne, and completed an undergraduate senior thesis. In addition, she interned as a research assistant in labs at the National Institute of Allergy and Infectious Diseases, and at Boston Children's Hospital in the Department of Urology. Upon graduating in June 2019, Alicia returned to Boston Children's as a clinical research assistant working with Drs. Jacob Brodsky and Greg Licameli. Currently, Alicia is involved in a number of projects that focus on the presentation, diagnosis, and treatment of pediatric vestibular disorders, as well as outcomes of pediatric cochlear implantation. She was a member of the women's rugby team at Princeton and continues to play club rugby in the Boston area. In her spare time, she also enjoys baking cookies, hiking, and making music.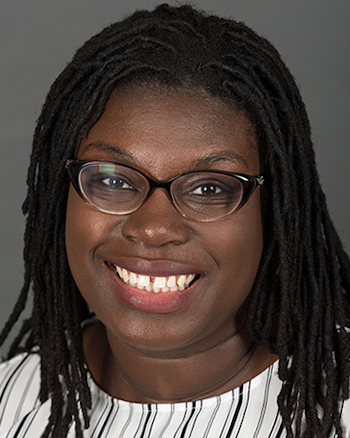 Candace Stewart
Candace grew up in Connecticut and graduated from Philadelphia University in 2011 with a degree in health science. She went on to work as a research associate for the Yale-New Haven Stroke Center with an investigative focus on quality improvement and assurance. After developing an interest in health equity and social justice, Candace obtained a master's degree in public health with a concentration in health policy and management in 2016. Prior to her current position at Boston Children's Hospital, Candace worked as a research specialist for the World Trade Center Health Program, coordinating research projects that looked into the relationship between post-traumatic stress disorder (PTSD) and cognitive impairment. Currently, Candace oversees the ORL research assistants and works closely with the research director, Dr. Margaret Kenna, to facilitate the success of research projects within the department. Outside of work, Candace is pet mom to four fur babies and enjoys reading, crossword puzzles, and drinking tea.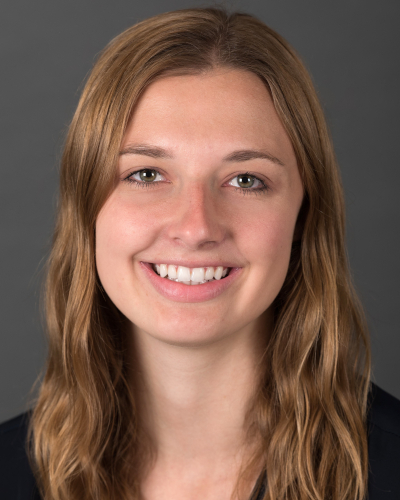 Julia Perry
Julia grew up in Massachusetts and graduated from Wesleyan University in 2019 with a B.A. in biology and science in society. During her time at Wesleyan, Julia interned as a clinical research assistant for the Community Health Center of Middletown, Connecticut, and as a research and development intern for IndoAmerican Volunteer Networks, a nonprofit providing healthcare to underserved pediatric populations in India. She also directed a free SAT tutoring and college mentorship program for local high school students. After graduating, Julia joined the Boston Children's team as Dr. Kenna's research assistant, and she is working on a variety of projects investigating etiologies of pediatric hearing loss with a focus on genetics. In her spare time, she enjoys running, hiking, and being outdoors, and she hopes to attend medical school in the future.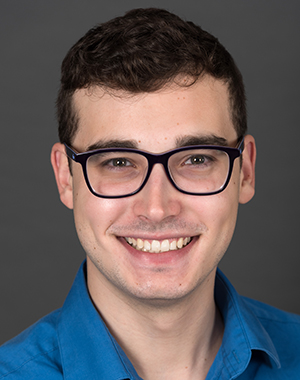 David Faller
David is from Ohio and was graduated from Kenyon College with a B.A. in psychology. Not a one-trick pony, he spent a couple years working at the Cincinnati Actor's Studio & Academy, directing and managing high school students navigating the fraught world of Cincinnati Theatre. At Children's, David works in Dr. Amanda Griffin's Audiology Research Lab, with a primary focus of studying outcomes of cochlear implantation. He also works with Dr. Derek Stiles on creating and managing departmental databases to improve clinical and research data collection. David enjoys learning about language, getting angry about politics, and over-analyzing film and TV. He is also an aspiring diner aficionado.