Female Athlete Conference | Overview
The Female Athlete Conference is a global event promoting awareness of the physiology and best treatment practices of female athletes. Every two years, the conference brings together athletes, coaches, trainers, physicians, and researchers to share and advance research in the relatively new field of sports medicine for female athletes. This unique event emphasizes translating research into practice, disseminating information to athletes and those who work with them, and providing a forum for collaboration.
The fifth biennial Female Athlete Conference took place June 10-12, 2021. With more than 1,000 participants, it was one of the largest conferences ever hosted by Boston Children's Hospital. Sessions covered a broad range of topics related to female athlete research, clinical care, sports nutrition, sports psychology, exercise physiology, coaching, and sport culture and community.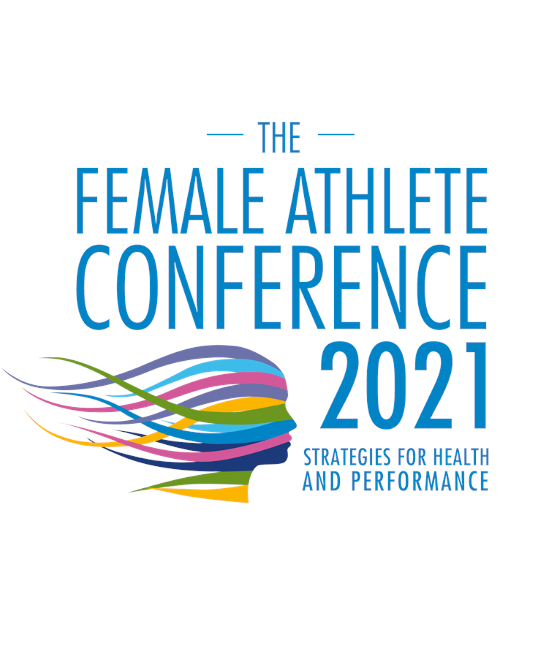 2021 Female Athlete Conference at a glance
3 days
1,000+ participants
32 countries
40 U.S. states and the District of Columbia
70+ speakers
35+ sessions
The virtual event attracted the largest, most diverse group of participants in the history of the conference, including:
physicians
researchers
physician assistants
athletes
coaches
athletic trainers
physical therapists
dietitians
psychologists
social workers
exercise physiologists
female athlete investors
students
members of the media
sports marketing professionals
athletic directors
2021 conference highlights
Panel: Research on performance nutrition for female athletes
Three presenters kicked off the conference by exploring representation of female athletes in performance nutrition research. Female athletes have long been overlooked in research for being "too complicated," a euphemism used to marginalize women based on their physiology and hormonal cycles that set them apart from men.
Currently, much of the evidence-based practices in sports medicine are based on findings from studies on male athletes or studies on both male and female athletes that do not separate the data by gender or sex. This dilutes the understanding of the impact of sex-specific physiology on sports training and performance. It also puts female athletes at risk for injury and clinical care that may not be appropriate.
Drs. Stellingwerff, Burke, and Elliott-Sale set the tone for the conference and the importance of research specific to female athletes. Dr. Elliott-Sale closed the session by speaking about research methods that will improve research quality and advance understanding.
Trent Stellingwerff, PhD, Director of Performance Solutions, Canadian Sport Institute Pacific
Louise Burke, PhD, Chair in Sports Nutrition in the Mary MacKillop Institute of Health Research at Australian Catholic University
Kirsty Elliott-Sale, PhD, FHEA, Associate Professor of Female Physiology, head of the Musculoskeletal Physiology Research Group, Nottingham Trent University
Panel: Bridging the research-practice gap in women's sport
Panelists discussed the research-practice gap and how "athlete support teams" can collaborate to creatively bridge the divide by translating what is in the literature into what is practiced on the field, track, or court.
"Even as researchers make progress in understanding the specific physiological and psychological needs of female athletes, this knowledge does not always make its way into practical application in ways that enhance female sport performance and participation broadly," said Dr. Julie McCleery. "In fact, the last few years have brought many stories of outright abusive practice in women's high-performance athletics, suggesting there is a long way to go towards centering athlete health and wellness in coaching."
Emily Kraus, MD, Clinical Assistant Professor, Stanford Children's Orthopedic and Sports Medicine Center
Alicia Kendig Glass, MS, RD, CSSD, Dietitian, United States Olympic and Paralympic Committee
Valorie Kondos Field, "Miss Val," Former head coach, UCLA Women's Gymnastics
Elana Meyers Taylor, OLY, MBA, Two-time Olympic bobsled medalist
Julie McCleery, PhD (moderator), Researcher, Center for Leadership in Athletics, University of Washington
Performance and the menstrual cycle: Why laboratory and real-world exercise results are not congruent
The menstrual cycle and its impact on athletes is one of the major gaps in female athlete research. Dr. Hackney walked through the existing literature, limitations in applying current findings into practice, and suggested ways to conduct more relevant, precise, real-world studies.
Anthony C. Hackney, PhD, DSc, Professor, Department of Exercise & Sport Science, University of North Carolina Chapel Hill
In conversation with Layshia Clarendon
Clarendon and Dr. Ackerman explored the importance of inclusivity in sport and the opportunities it presents to elevate the voices of others. Clarendon also described using their platform as a professional basketball player to promote social justice initiatives. The two encouraged attendees to ask hard questions and be true to themselves, a message that echoed Kondos Field's advice earlier in the conference.
Layshia Clarendon, point guard for the Minnesota Lynx; Vice President, Women's National Basketball Players' Association
Kathryn E. Ackerman, MD, MPH, Medical Director, Wu Tsai Female Athlete Program, Boston Children's Hospital
Live Q&A with the Wu Tsai Female Athlete Program team
Members of Boston Children's Hospital's Wu Tsai Female Athlete Program answered questions related to the creation of a female athlete program. Among the many topics covered, they addressed how to build a collaborative team of providers from different backgrounds (medicine, nutrition, psychology), the importance of a skilled and compassionate scheduler who can anticipate the needs of patients and providers, and how to foster continual learning from within the team and other experts in the field.
Kathryn E. Ackerman, MD, MPH, FACSM, Medical Director
Meghan Keating, MPAS, PA-C, Physician Assistant
Laura Moretti Reece, MS, RD, CSSD, LDN, Dietitian
Nicole Farnsworth, MS, RD, CSSD, LDN, CPT, Dietitian
Kimberly O'Brien, PhD, LICSW, Clinical Social Worker
Miriam Rowan, PsyD, Attending Psychologist
Jen Thompson, Clinical Scheduler
Learn about the 2021 Virtual Conference.
The next Female Athlete Conference will be held in 2023. If you would like to receive updates on the upcoming conference sign up using the form below.