Meet the Cerebral Palsy and Spasticity Center Team
Boston Children's Hospital has one of the most extensive and collaborative teams of cerebral palsy (CP) specialists in the world. Our team covers all ranges and stages of care to ensure the highest quality of life for every child with CP. Their expertise combines with the breadth and depth of specialties offered throughout Boston Children's Hospital, so that your child gets the most comprehensive care possible.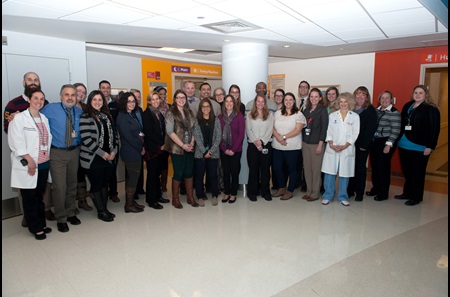 Our program includes orthopedic surgeons, neurologists, neurosurgeons, physiatrists, complex care pediatricians, physical and occupational therapists, orthotists, cast technicians and augmentative communication specialists all working together in one clinic, to provide comprehensive care for your child. You can see many of these specialists in one day—a fact that sets us apart from other cerebral palsy programs. You and your child also have access to a full range of support services, including social work, educational materials and community resources.
Medical Co-Directors
Attendings
Speech-Language Pathologists
Speech-Language Pathologist II, Department of Otolaryngology and Communication Enhancement
Speech Language Pathologist, Autism Language & Augmentative Communication Programs
Physical and Occupational Therapists
Physical Therapist, Department of Physical Therapy and Occupational Therapy Services
Nurse Practitioners
Registered Nurses
Registered Nurse, Orthopedic Center
Registered Nurse, Orthopedic Center