Erin McNamara |

Education

Undergraduate School

Duke University

2000, Durham, NC

Medical School

Georgetown University

2006, Washington, DC

Internship

Duke University

2007, Durham, NC

Residency

Duke University

2012, Durham, NC

Fellowship

Duke University

2013, Durham, NC

Graduate School

Harvard T.H. Chan School of Public Health

2015, Boston, MA

Fellowship

Boston Children's Hospital

2016, Boston, MA
Erin McNamara |

Professional History

Erin R. McNamara, MD, MPH, is a board-certified pediatric urologist specializing in complex genitourinary reconstruction, including spina bifida, neurogenic bladder, anorectal malformations/cloacal anomalies and complex hypospadias. She is the Director of the Spina Bifida Center and the Associate Director of the Colorectal and Pelvic Malformation Center. Dr. McNamara received her undergraduate degree in History from Duke University and her medical degree at Georgetown University School of Medicine. She completed her 6-year Urology surgery residency at Duke University Medical Center. She then went on to complete two fellowships. She has training in both reconstructive urology and pediatric urology, making her unique in the field of pediatric urology. She completed her 3-year pediatric urology fellowship at Boston Children's Hospital, Harvard Medical School and joined the faculty at Boston Children's Hospital in 2016.

In addition to her clinical focus, Dr. McNamara is the Pediatric Urology Fellowship Program Director. In this role she is actively involved in teaching the next generation of pediatric urologists and completed her two-year teaching certificate through the Department of Medical Education at Boston Children's Hospital. Dr. McNamara prioritizes the following: 1) the clinical care of the complex reconstructive urologic patient; 2) teaching and improving the educational experience of the trainee; and 3) being involved in research to further the field.
Erin McNamara |

Media

Caregiver Profile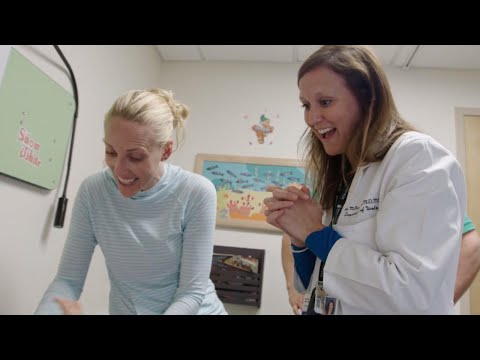 Meet Dr. Erin McNamara
Erin McNamara |

Publications