Providing the best hip care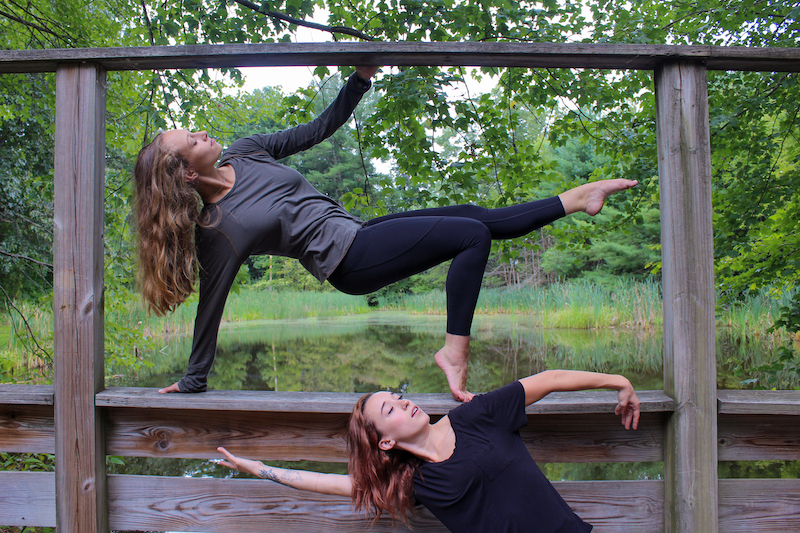 Learn more about patients with complex hip disorders
"After years of misdiagnoses and missed dancing opportunities, I was finally diagnosed with hip dysplasia at Boston Children's Hospital."
Leaders in diagnosing hip pain
In collaboration with Boston Children's Department of Radiology, we have developed imaging strategies that lead to more accurate diagnoses for patients. Our innovative magnetic resonance imaging (MRI) techniques can help determine the quality of cartilage in the hip. Our specialists then use this vital information to plan cartilage repair surgery with the aim of protecting the hip from arthritis later in life.
Leaders in non-surgical and surgical hip repair
We recognize that many of our patients can be treated without surgery. We offer non-surgical rehabilitation services and collaborate closely with departments such as the Sports Ultrasound Clinic and Physical Therapy to explore the least invasive treatment possible for every patient.
For patients who do need surgery, we have one of the most experienced surgical teams in the country. Every member of our team — surgeons, anesthesiologists, and nurses — has deep experience in both minimally invasive and highly technical procedures.
On average, we perform more than 100 peri-acetabular osteotomy (PAO) procedures for severe deformities and hip dysplasia per year. We also have deep expertise in minimally invasive hip arthroscopy for hip labral tears and hip impingement. Our pediatric hip sub-specialists perform leading-edge treatment for Legg-Calve-Perthes disease and other forms of osteonecrosis of the femoral head, including the use of autologous bone marrow cell implantation.
Patient resources
Because any clinical visit can include an overwhelming amount of information, we've created a series of information sheets for our patients to review at home. These sheets provide clinically accurate information on hip conditions, treatment, and recovery. The illustrations accurately represent hip disorders in infants, children, and adolescents.
Research and innovation
Several of the procedures used throughout the country today were developed or improved upon at Boston Children's Hospital by experts in the Child and Young Adult Hip Preservation Program.
In 1992, orthopedic surgeon Michael Millis developed a modified surgical approach for the periacetabular osteotomy (PAO) called the direct anterior approach. This advance reduced the abductor morbidity formerly associated with acetabular redirectional procedures.
In 2001, orthopedic surgeon Young-Jo Kim introduced the surgical hip dislocation technique devised by Professor Reinhold Ganz from Switzerland. This technique allows for complete and safe access to the hip joint in treatment of hip deformities such as slipped capital femoral epiphysis and Perthes disease.
We continue to conduct groundbreaking research that improves the diagnosis and treatments of hip injury in children and young adults. Below are highlights of our recently published studies.
Selecting the most appropriate treatment for patients with borderline hip dysplasia
The term "borderline hip dysplasia" has been used to describe cases in which the area of contact between the hip socket and the bony head of the thighbone falls in a gray zone of hip dysplasia. There are two surgical options for teens and young adults classified as having borderline hip dysplasia. One option, arthroscopic surgery, is minimally invasive, whereas periacetabular osteotomy (PAO) is a more aggressive surgery that requires a longer recovery time. Understandably, most patients want the least invasive procedure possible, however, performing arthroscopic surgery on a patient who needs PAO surgery could increase the patient's risk of continued hip instability and future arthritis.
We reviewed the records of patients with borderline hip dysplasia who underwent one of the two surgeries. Based on the results, we recommend conducting additional tests on patients who would fall into this category to more accurately determine the most appropriate treatment for the individual patient.
Slipped capital femoral epiphysis and adolescent hip anatomy
Slipped capital femoral epiphysis (SCFE) is the most common hip disorder in adolescent children, affecting about 1 out of every 1,000 children between ages 10 and 16. In moderate to severe cases, SCFE puts children at increased risk of a breakdown of the hip joint that may require hip reconstruction surgery. We looked at the anatomy of the hip socket, how it changes during adolescence, and how normal anatomic changes affect stability at the top of the hip bone as the hip grows.
A better way to predict SCFE
In another study, we looked at radiological images of patients with SCFE in one hip. We then compared the images of patients who were later diagnosed with SCFE in their other hip to those who reached maturity without SCFE in their other hip. This study could lead to a better way to predict whether a child will have SCFE by looking at radiological images.
Read more about this research.
Diagnosing hip pain
Hip microinstability is a potentially significant source of hip pain that is difficult to diagnose and difficult to treat. We validated the use of ultrasound as a means to accurately diagnose complex hip pain and microinstability. Thanks to the relatively small, portable equipment, ultrasound can be performed in many physicians' offices as part of an office visit. Our study demonstrated that ultrasound can provide reliable information about the extent of a patient's hip microinstability, providing the orthopedist important information to develop an effective plan of care.
Collaboration with international groups advancing hip care
Boston Children's is a founding member of the Academic Network of Conservational Hip Outcomes Research (ANCHOR), a collaboration of researchers dedicated to following patients with developmental hip disease. The group now comprises 18 centers in the U.S. and Canada, and enrolls more than 500 patients each year in various studies.
We are also a member of the International Hip Dysplasia Institute (IHDI), which is committed to improving the health and quality of life for those affected with hip dysplasia through prevention, diagnosis, and treatment.
As a member of the International Perthes Study Group, Boston Children's is a key part of the effort to advance research and care of Legg-Calvés-Perthes disease by helping determine the outcomes of treatment modalities.