The Sports Ultrasound Clinic at Boston Children's Hospital is at the forefront of using ultrasound technology to evaluate and treat athletes with injuries of many different types, including to the soft tissues (tendons, ligaments, and muscles), joints, and other bony and cartilaginous structures. As part of the Sports Medicine Division at Boston Children's, we specialize in sports injuries in children, adolescents, and young adults. By combining ultrasound technologies with our knowledge of young athletes, we provide the best possible care to our patients.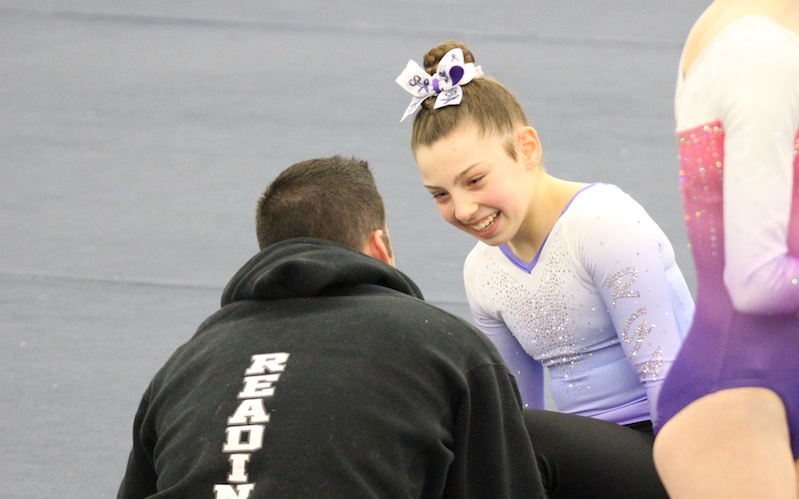 A gymnast gets her spring back
"For the first time in 12 weeks, she told me she was not in pain."
What is sports ultrasound?
Ultrasound has been used for decades to capture moving images of babies inside the womb. It is a low-risk diagnostic tool that does not expose patients to radiation.
Ultrasound technology uses sound waves to create images of muscles, ligaments, and joints in motion. Traditional imaging methods, such as x-rays and MRIs, create still images. But the majority of sports injuries are biodynamic; the affected area is painful when in motion but not at rest. Sports ultrasound provides a dynamic view of many sports injuries, and helps clinicians and patients better understand the biodynamic component of many complex sports injuries in athletes of all ages.
Diagnosis at the point of care
Thanks to the small and portable equipment, we can perform ultrasound as part of an initial exam in our Sports Medicine Division. In some cases, we can diagnose and treat a sports injury on the same day. If your injury requires another type of specialty care, the information from the ultrasound helps us refer you to the specialist you need with greater accuracy.
We use sports ultrasound to diagnose and treat a broad spectrum of sports-related injuries. Examples include:
chronic tendon injuries
torn or strained ligaments
damaged cartilage
muscular injuries
Regenerative medicine
For some injuries, regenerative medicine offers the most efficient, least invasive treatment option. Regenerative medicine such as shockwave therapy or platelet rich plasma (PRP) or whole blood injections repairs or replaces damaged tissues by triggering the growth of healthy tissues. We use ultrasound images to target the injection directly into the injured joint or ligament, causing less discomfort for the patient.
Expertise in sports ultrasound
Our team of sports medicine specialists continues to find ways to use sports ultrasound to improve the diagnosis and treatment of sports injuries in child and adolescent athletes. We currently use ultrasound technology to better understand the physiology of young athletes, and how their injuries and recovery differ from those in adult athletes. Such insights are helping us refine treatment options specifically for our patients.