Innovation & Research | Overview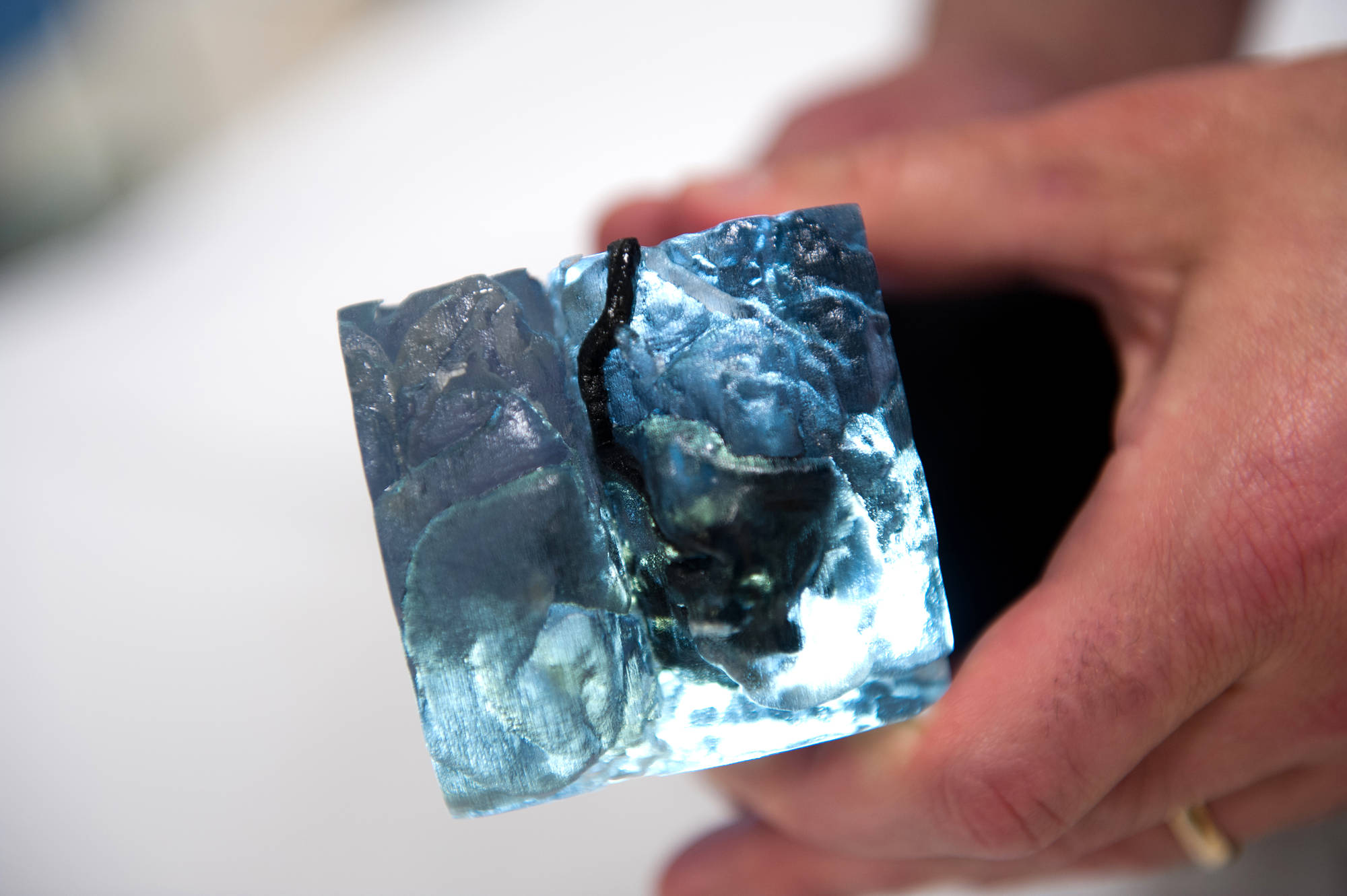 A 3D model of an arteriovenous malformation, which was used for surgical planning, from an actual patient who was treated successfully.
The center conducts ongoing research to improve diagnostic and therapeutic approaches to cerebrovascular disease (CVD) in children. (See a sampling of our publications.) As we develop and implement new techniques, we update an extensive database that guides and informs our practice and helps us innovate. Our clinical research is complemented by basic science discoveries in the Vascular Biology Program.
Clinical trials
Boston Children's Cerebrovascular Surgery and Interventions Center is conducting a clinical trial on fetal intervention for vein of Galen malformation, along with specialists from Boston Children's Maternal Fetal Care Center and Brigham and Women's Hospital Maternal Fetal Medicine Group. Visit our study page to learn more.
New techniques
3D printing to model brain and vascular anatomy
Working with Peter Weinstock, MD, PhD, of the Simulations group at Boston Children's, Edward Smith, MD, and Darren Orbach, MD, PhD, are pioneering the creation of precision 3D models of individual patients' brains and blood vessels, using the data from their brain scans. These models, created with special digitally guided printers that lay down different types of molten plastic in precision fashion, can be used to plan and rehearse surgical and neurointerventional maneuvers in advance.
New surgical treatments
Our neurosurgical team has developed surgical treatments for pediatric cavernous malformations. For children with moyamoya disease, we developed an operation known as pial synangiosisa. It stimulates new blood vessels to grow in the brain and has been shown to be safe and effective in reducing stroke risk in children with moyamoya disease. Learn more.
Refining catheter procedures
We have successfully adopted Onyx®, an improved material used in the embolization of cerebrovascular lesions in adults, to treat cerebral and spinal arteriovenous malformations, vein of Galen malformations and dural arteriovenous fistulae in children. We have more experience using Onyx® in children than any other center, with an unparalleled safety record.
A variety of novel techniques developed and tested here have allowed safe use of catheters and endovascular devices in infants' tiny vessels. Read more here and here.
Practice advances
Our physicians played a key role in developing the current American Heart Association (AHA)

guidelines for stroke management in children

and authored AHA guidelines for AVM and moyamoya disease.
Advances in understanding the risk for brain hemorrhage in children with AVMs have improved our selection of treatment options.
New techniques have dramatically improved safety and reduced children's radiation exposure during neurointerventions. Working closely with fluoroscopy equipment vendors to adjust and optimize technical factors, we have demonstrated that it is possible to achieve high-quality imaging at low radiation doses.
Ongoing research
Biomarkers for cerebrovascular disorders
Neurosurgeon Edward Smith, MD, is beginning to identify telltale proteins in the urine of patients with cerebrovascular disorders, such as moyamoya disease and arteriovenous malformations. These "biomarkers" may help in diagnosing and monitoring CVD, reducing the need for children to travel to Boston Children's for follow-up imaging studies. Dr. Smith has already validated the utility of urine biomarkers of several kinds of brain tumors.
CVD dynamic database
Our comprehensive patient database, representing the largest experience with pediatric cerebrovascular disease in the world, provides rich source material for ongoing studies. The database allows us to track long-term patient outcomes, compare the results of different surgical and neurointerventional procedures, evaluate newly adopted interventions and improve our quality of care.
For highlights of our previous research, see Selected Papers.