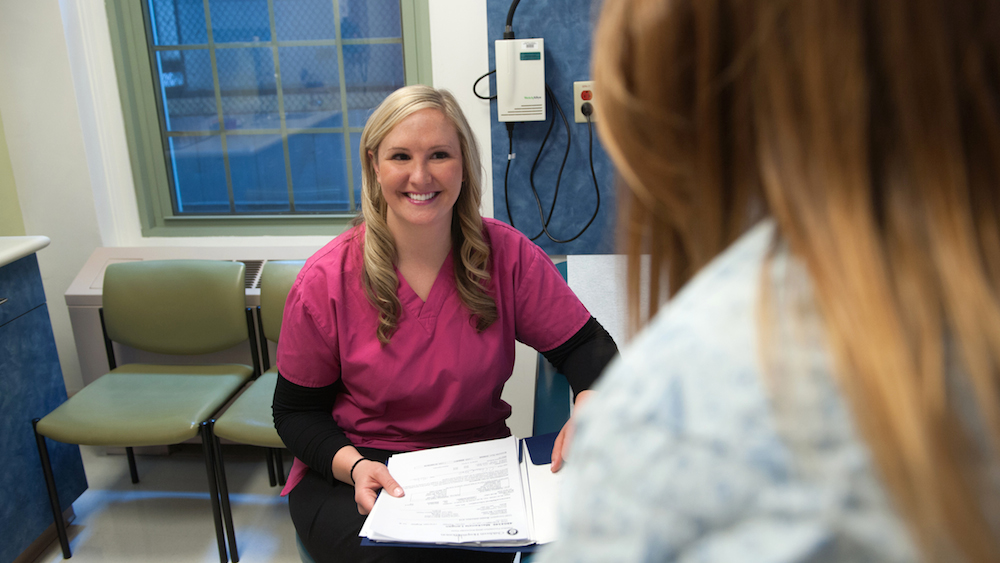 We offer comprehensive evaluation, diagnosis, and treatment services for the full range of breast-related symptoms and conditions in young adults. Our specialists have treated hundreds of girls and boys over the years, and we recognize that every patient's situation is sensitive and unique. We partner with you to identify the treatment options — both surgical and non-surgical — that best meet the needs of you or your child.
Surgery
Some breast conditions, such as macromastia, can be successfully treated with surgery. Our experts conduct a thorough evaluation and advise patients on the surgical options that may be appropriate for their condition, age, and physical maturity. We often consider surgery when excessively large or abnormal breast growth is interfering with quality of life or causing pain. Most surgeries can be handled on an outpatient basis or with an overnight stay in the hospital. We carefully evaluate each patient on a number of factors to make sure they're an appropriate candidate for surgery.
Non-surgical solutions
Surgery isn't the only treatment option for breast conditions. We work closely with the Division of Adolescent/Young Adult Medicine to investigate the underlying causes of breast-related problems in teens. If hormonal problems are suspected, our doctors can refer patients to some of the nation's leading experts, right here at Boston Children's. Occasionally, additional evaluation is needed in order to investigate hormonal imbalances or any issues tied to weight or eating habits.
Through a unique partnership with Friends' Place at the Dana-Farber Cancer Institute, we also offer our patients — such as those diagnosed with breast asymmetry — prosthetic bras and swimsuits that can help them feel comfortable in their bodies. This pioneering approach was originally developed to help breast cancer patients after mastectomies, and we're proud to be able to similarly help adolescents.
Psychological support
Breast conditions can affect more than just physical health. We understand that living with a breast disorder can cause body-image problems and low self-esteem in teens.
If you or your child is already seeing a therapist or other mental health professional, our team can partner with that person to evaluate treatment options and coordinate follow-up care. Some breast conditions, macromastia in particular, are associated with obesity and disordered eating. Adolescents who are obese or struggling with disordered eating can also take advantage of programs right here at Boston Children's, such as the Optimal Wellness for Life (OWL) Program, that help manage those problems.