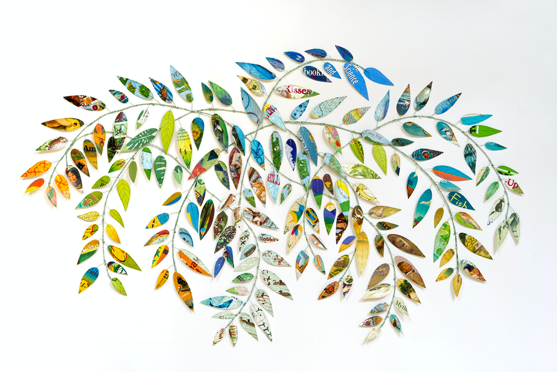 Discover our art!
Use your device to unlock interactive content about Boston Children's Hospital's art collection. Take a self-guided tour, go on a scavenger hunt, watch videos, and more!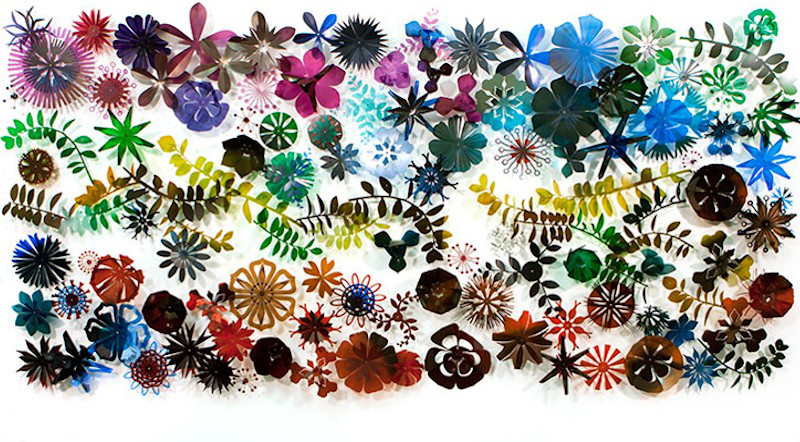 Swale by Julia Barello, hand-dyed and cut MRI and X-ray material
The Art Program at Boston Children's Hospital is dedicated to creating a soothing, visually appealing, and uplifting environment for patients, their families, visitors, and staff.
We manage an extensive collection of artwork — paintings, sculptures, and multi-media works — that can be found throughout the corridors, waiting areas, and exam and procedure and patient rooms, as well as office areas on all of our campuses and satellites. We also have several changing exhibits that feature our staff art show and community artists.
The Art Program collaborates with Child Life Services to bring the arts in its many forms to our patients, families, and visitors as a way to foster meaningful experiences and enrich the hospital environment. Creative Arts sponsors the Art Cart, Artists in Residence, and art-making events, as well as hosting visits from our community partners such as the Boston Ballet and the Museum of Fine Arts.
How do I donate a piece of artwork to the hospital?
If you are interested in donating a work of art, please fill out the artwork donation form and mail to address listed below or email to arts@childrens.harvard.edu. Proposals for donated artwork are carefully reviewed by the Art Program manager and the Art Committee. Criteria for review include subject matter, quality and condition of the work, conservation needs, and safety.
How do I get considered for an exhibition?
If you'd like to show your work at Boston Children's Hospital, please fill out the artwork submission form and mail to the address listed or forward to arts@childrens.harvard.edu along with at least six examples of your current work; JPGs are preferred.
For more information, please contact:
Elisabeth Gordon
Art Program Manager
617-355-2787
Elisabeth.Gordon@childrens.harvard.edu