Meet Alex Cuenca, MD, PhD, Staff Surgeon Pediatric and Transplant Surgery at Boston Children's Hospital and Assistant Professor of Surgery at Harvard Medical School.
Q: How did you start working at BCH? 
I started at Boston Children's as a general pediatric surgery fellow in 2015. Over the course of 2 years, I was trained in general pediatric surgical techniques and care of critically ill babies and children with pediatric surgical disease. However, I also became interested in abdominal transplant and decided to pursue a 2-year abdominal transplant surgery fellowship at MGH knowing that I would return to BCH to join the team! I completed my transplant fellowship in July of this year and will start at Children's as junior faculty in August of 2019. 
Q: Can you tell us your BCH roles leading to this point in your career?
I am a trained and board certified general pediatric and abdominal transplant surgeon. I will perform "bread and butter" general pediatric surgery as well as liver and kidney transplants. In addition, I will develop a translational research program investigating the role of innate immunity in transplant tolerance.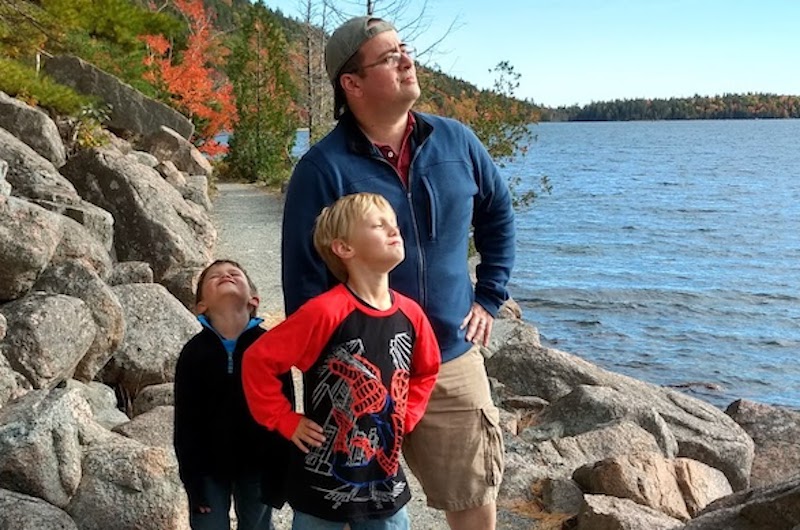 Dr. Alex Cuenca with his sons Aidyn and Xander at Acadia National Park.
Q: What are some of the specifics involved in your role here at BCH and what part do you look forward to the most daily?
A large portion of my clinical time will be spent on the transplant service, where in addition to my 2 other partners, I will participate in the multidisciplinary care of abdominal transplant patients. I will also participate in the surgical care of pediatric patients on the general surgical service, including those with pediatric hepatobiliary disease. In addition, my laboratory will work towards unraveling some of the mysteries and current dilemmas in transplant medicine and immunology, so that I can take my findings and discoveries from the laboratory bench to the patient's bedside.
Q: When did you know you wanted to be a surgeon?
Although I enjoyed all of my clinical rotations as a medical student, as soon as started my surgical rotation I knew that I wanted to be a surgeon. Despite the fact that my father was a surgeon, I knew that I wanted to be a physician scientist and very few surgeons are able to do both. Despite this, I was drawn to the intensity of the clinical experience and the connection my attendings had with their patients. This connection and "patient ownership" was exactly what drew me to medicine in the first place. It was these early experiences that firmly solidified my decision to become a surgeon and further a surgeon scientist.
Q: What's your most memorable moment here at BCH?
What I remember most about my time at BCH was how my attendings considered the fellows colleagues and allowed us to participate in the care of their patients. To be intimately involved in the process of seeing a patient from consult to the OR through the ICU and ward experience to home was a unique facet of training at BCH. This is coupled with our fellow clinic which allowed us to see them in their first post-operative visits and for the extent of our time at Children's. Again, due to the fact that patient ownership and connection with our patient's families is so important to me as a physician, this comprehensive experience was the most formative for me as a pediatric surgeon. Though they were not my patient's specifically, our attending's made sure that we were very integral to their clinical experience. This is what made my time at BCH so special.  
Q: What do you like most about working at BCH (macro view)?
After working in 4-5 different hospitals over the course of my clinical career, what I enjoy most about working at BCH is the collegiality between not only the physician's but all of the staff in the hospital. This is what provides such a positive experience not only for our patient's but their families as well.
Q: What's your philosophy of care?
I learned very early in my training to always put the patient first. This may seem obvious but as clinicians we are faced with many decisions that are not easy and may be met with conflict. As long as my decision places the patient's well being above all else, I know that I will have done everything I can to positively affect my patient's clinical course. Throughout my time at BCH, I saw this in the decision making of my mentors and I will strive to continue this philosophy throughout my career.
Q: What are some of your interests outside of BCH?
I enjoy the outdoors (hiking and camping), playing and listening to music, watching movies, and spending time with my family and friends.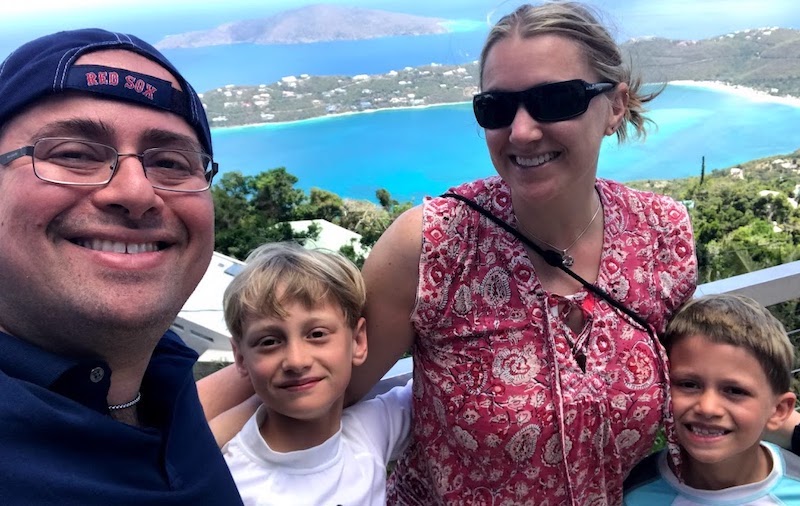 Dr. Alex Cuenca with his family in St. Thomas, U.S. Virgin Islands
Q: What's your morning routine before work?
At this point, I only have an aspiration to a morning routine but… I am looking forward to developing one! I am hopeful that now I am done with my training, I will have the opportunity to exercise, read and review for my cases, and enjoy my morning coffee before coming to work.