Training patients and families for at-home care
Our immersive programs aren't just for clinicians. We also support patients and families throughout their health care journey. Many families find themselves in the new role of clinical caregivers, faced with learning how to care for their children at home, whether that means managing a feeding tube or ventilator, or maintaining and troubleshooting central venous access. That's why our patient-centered training prepares families to manage care at home after discharge, especially with procedures that might involve an emergency response. We also use simulation to offer patients the opportunity to preview their hospital visit before a medical procedure or complex surgery — helping reduce anxiety by letting them experience what to expect.
Patient-centered training in action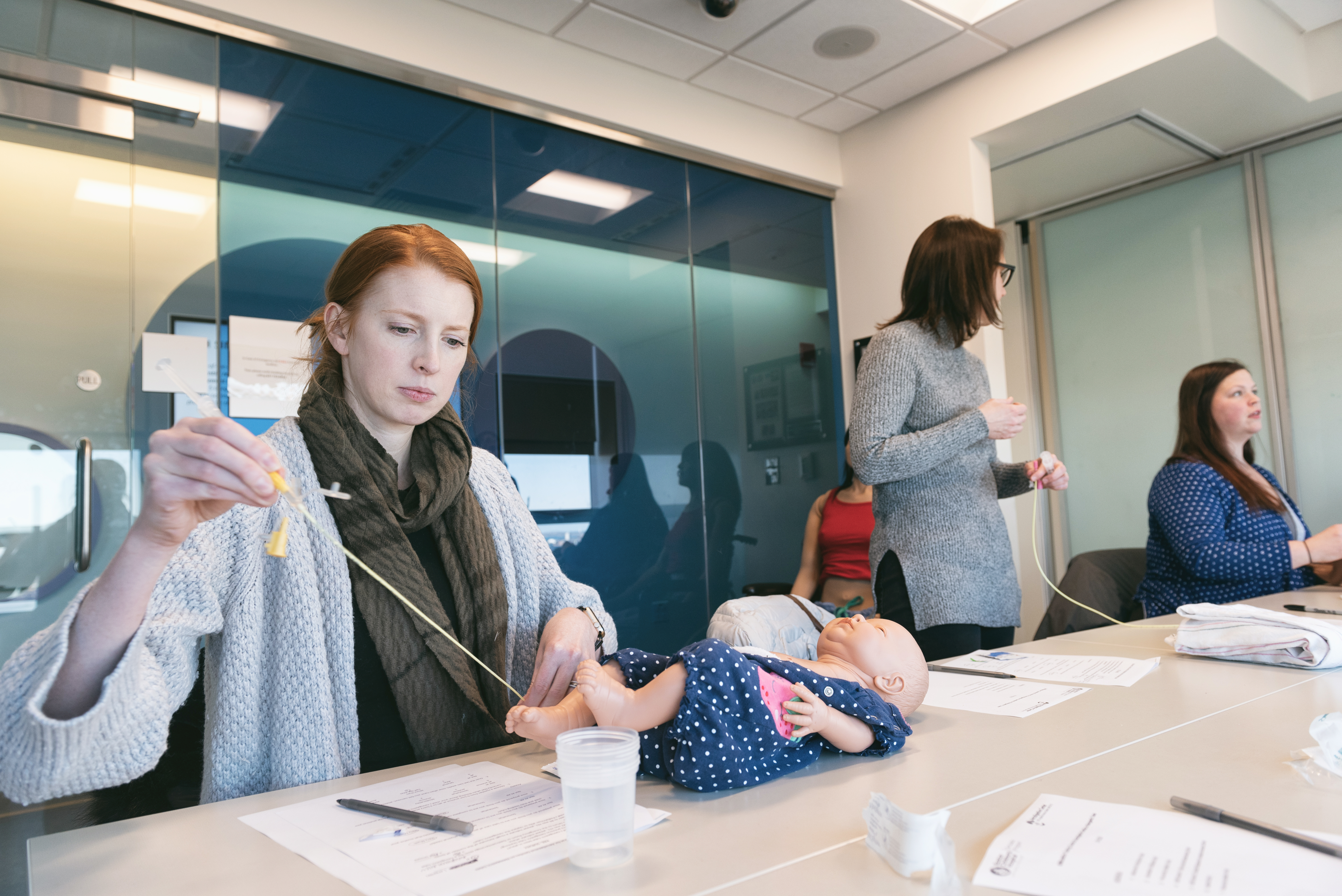 Patient families facing spinal fusion surgery visit IDS to engage directly with their multidisciplinary care team well in advance of their surgery. As they go from station to station, patients and their families get to ask questions, see the medical spaces and equipment that will be used during their procedure, and learn about the post-operative recovery process.
We helped develop the Pediatric Remote Exposure Preparation virtual reality (PREP-VR) tool, which brings immersive educational experiences to psychologically prepare Boston Children's patients and families. Via a virtual 360 tour, PREP-VR allows patient families to see first-hand the different areas of the hospital that they will visit prior to their surgical experience, equip them with essential care information, and provide answers to key questions they may have — all before their procedure.
We help prepare patients with high-risk medical complexities prepare for discharge.
By training these families in a hands-on way and mimicking real-life scenarios, we are empowering parents and arming them with the skills they need to perform life-saving care if their baby or child experiences an emergency at home.
Image
Learn how we're preparing patients for surgery
See how one surgeon created an immersive experience for patients and their families before operations.