Find & Contact Us | Overview
The Tuberculosis Program is located on the fourth floor of the Farley Building.
Enter the hospital through the Main Entrance and walk up the stairs on your left.
At the top of the stairs, walk straight through the doorway and take a right (Volunteer Services will be on your left as you walk down the hallway).
At the end of the hallway, turn left, then take an immediate right.
The Farley elevators will be on your right near the end of the hallway.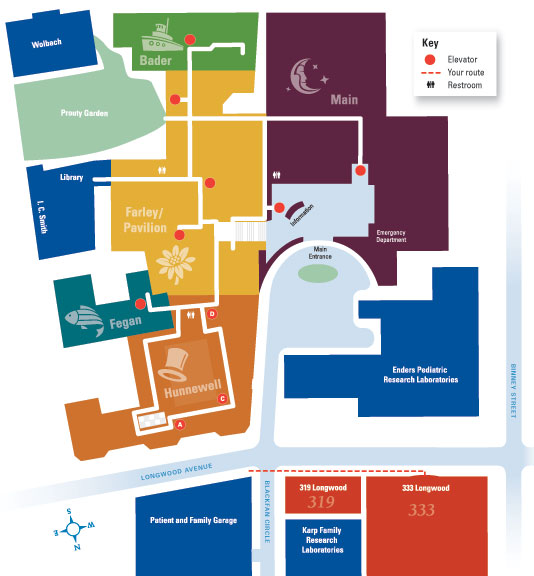 Contact us
For more information about our services or to schedule an appointment, please contact us at:
300 Longwood Ave.
Farley 4
Boston, MA 02115
Phone: 617-355-1900
Fax: 617-730-0373