Our SLEEP WELL philosophy
At Boston Children's Sleep Center, we believe that every child has the ability to sleep well and that every family can successfully use basic sleep tools to make this happen.
Good sleep can reduce child and caregiver stress, and helps support a healthier and happier family. From our experience, there is no one-size-fits-all solution for every family. Our commitment is to work with you until your child is sleeping well.
Before creating a plan, we first make sure we understand your particular situation, struggles, and goals. Together, we then create a strategy that works for your family to ensure your child gets a good night's sleep.
What is a sleep coach?
A sleep coach, or sleep consultant, is a general term for someone who provides education, advice, and support services to help improve a child's sleep. However, the criteria for who can call themselves a "sleep coach" can be quite variable and the term does not guarantee any specific training or certification. So when choosing a sleep coach, be sure to do your homework about the coach's background, training, and previous experience to determine if he or she is the right fit for you. Learn more about questions to consider about sleep coaching.
We are pleased to offer sleep coaching here at the Sleep Center. Our sleep coaches are certified pediatric nurse practitioners with backgrounds and extensive training in child development, general pediatric medicine, and sleep science. While they specialize in treating the sleep problems of young children, they also address sleep difficulties arising in children of all ages, from infants to adolescents.
Sleep coaching is typically covered by your medical insurance plan as it would be for any other medical specialty referral.
What to expect during a sleep coaching clinic visit
Your sleep coach will first perform a comprehensive evaluation of your child including:
assessment of current sleep patterns and habits
full past medical history
family history
brief physical exam
Your coach will then discuss your child's particular sleep problem or diagnosis with you in detail, providing education about:
how sleep works
how this information relates to your family's sleep issues
(most importantly) how to fix the problem
By the end of your visit, you will receive a customized, written plan that fits your family's needs and our common goal of helping your child get a good night's sleep.
After your visit you can expect:
follow-up in clinic every three to five weeks, as needed, until the sleep problem is resolved (most are resolved in two to four visits)
a detailed visit note included in your child's medical record and sent to your primary care provider.
Common problems discussed during sleep coaching
My baby wakes every few hours to feed at night.
My baby refuses to sleep in his crib.
I need to rock my baby to sleep then she wakes and I have to rock her again several times each night.
My daughter has trouble napping.
Any age
My daughter will not fall asleep without me.
My son wakes up almost every night.
My son has trouble falling asleep.
My daughter wakes up way too early and won't go back to sleep.
My son sneaks into my bed every night.
My daughter wakes up and looks scared and confused — I'm not sure if she's fully awake.
My teenager has trouble falling asleep on school nights until very late and then has trouble waking up on time for school. I think her grades are suffering!
Please see our FAQ page for answers to common questions.
Meet our sleep coaches (consultants)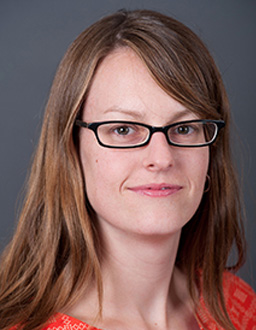 Jennifer Gingrasfield headshotJennifer joined the Sleep Center in 2008 as a pediatric nurse practitioner specializing in pediatric sleep. She has successfully treated thousands of families of infants and children with sleep problems. Prior to this, she worked as a neuroscience nurse at Boston Children's Hospital in both the inpatient and outpatient settings.
Jennifer is certified as a pediatric nurse practitioner by the American Nurses Credentialing Center and is a member of the American Academy of Sleep Medicine. She received her pediatric nurse practitioner training at Simmons College School of Nursing and Health Sciences. Jennifer has spent her career working with children and was an early childhood teacher before finding her true passion in pediatric nursing. She is also the mom of a 3-year-old boy and a baby girl.
Maile has been a pediatric nurse practitioner in the Sleep Center since 2006. She has treated thousands of infants and children with sleep issues over more than a decade. Her expertise is in both behavioral insomnia and obstructive sleep apnea. Prior to this, she worked as a nurse on an inpatient neuroscience unit at Boston Children's Hospital.
Maile received her pediatric nurse practitioner training at the MGH Institute of Health Professions. She is certified through the Pediatric Nurse Certification Board and is a member of the American Academy of Sleep Medicine. She is the mom of three girls aged 5, 3, and 1.