The Mayo Family Pediatric Pain Rehabilitation Center (PPRC) at Boston Children's Hospital is a day treatment rehabilitative program for children and adolescents between 8 and 17 years of age, who experience ongoing chronic pain and limitations in completing typical daily activities after they have tried outpatient treatments. The PPRC operates on a day-hospital model of rehabilitation, working with up to eight children and their caregivers at a time. This program involves participating in pain rehabilitation for 8 hours per day on weekdays, and completing additional requirements in the evenings and on weekends.
Our highly specialized and dedicated team includes:
physical therapists
occupational therapists
psychologists
recreational therapists
music therapists
social workers
nurse practitioners
physicians
We work together to provide an individualized treatment plan for each participant.
What is chronic pain?
Chronic pain is a disorder of the nervous system that typically persists for months. It doesn't always mean there is injury or damage in the body, which is why it may be referred to as a "false alarm." In response to this false alarm, the brain often still wants to protect the painful body part, as it does with acute pain. Over time, this can lead to muscle weakness, joint stiffness, fatigue and eventually disability.
All pain is a physical ("biological"), emotional/cognitive/behavioral ("psychological"), and social experience; it is therefore a "biopsychosocial" experience. Biology, like sex, age, genetics, other illnesses, and previous injuries or painful experiences can affect the pain experience. Thoughts, feelings, and behaviors can affect both acute and chronic pain. Many aspects of social life can also affect the pain experience.
Children and adolescents with chronic pain often miss school on a regular basis, stop spending time with their friends, and have visited multiple medical providers, often without benefiting from treatment. This is, in part, because typical interventions used to treat acute pain (such as rest, ice, and decreasing activity) are not helpful in treating chronic pain, and can sometimes further delay recovery the longer they are used. Instead, chronic pain responds best to an active management approach.
Our approach to chronic pain
The PPRC is an intensive, interdisciplinary pain treatment (IIPT) program that uses the biopsychosocial model of pain to help understand and address all the important parts of the chronic pain experience. Interdisciplinary treatment means that our program has many different providers integrating their knowledge to provide one unified treatment approach. Our providers work closely together, guiding your child and family towards the following shared treatment goals.
We help children and teens:
function and participate in valued and necessary life activities including going to school, participating in leisure and extracurricular activities, and socializing with friends and family while managing pain
self-manage pain through the use of active coping strategies, emotional regulation, and pacing
improve strength, tolerance, and endurance necessary for full involvement in life activities
understand the biological, psychological, and social factors involved in chronic pain
replace a self-image of disability with one of health and wellness
apply the skills learned at the PPRC across various settings in everyday life
We help parents and caregivers:
re-establish typical family communication, roles, and routines
understand the biological, psychological, and social factors involved in your child's pain
understand your role in supporting your child's self-management of pain throughout their PPRC admission and after discharge
The specific treatment plan — including the length of stay at the PPRC — will vary depending on your child's individual needs.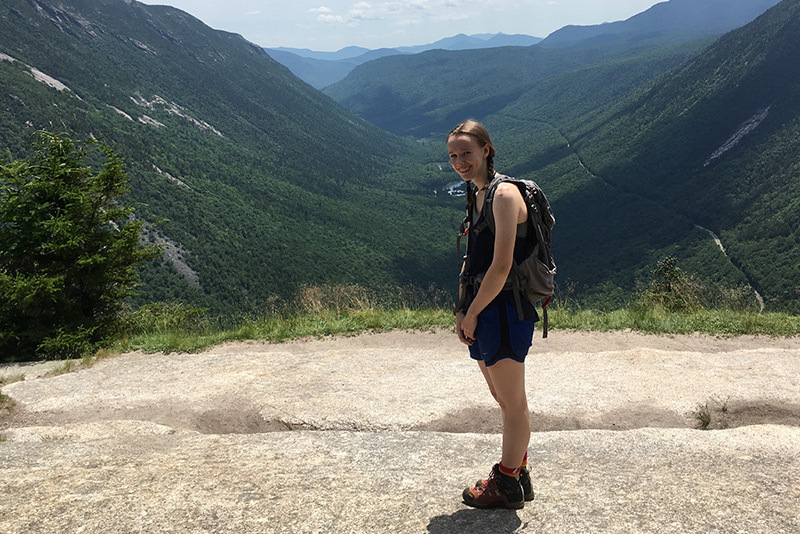 Addressing Lucie's chronic pain
"Now, it's not just about getting through the day. She has hopes and dreams again."