The Neonatal Genomics Program at Boston Children's Hospital envisions a future where advances in genomics can benefit all our patients and families. We strive to turn these dreams into a reality by bringing together a team that bridges many areas of clinical and research expertise. Through a collaborative approach, we're able to diagnose newborns and infants with rare diseases, help families know what to expect, and provide the best possible care.
Our program aims to:
identify precise diagnoses for newborns and infants via rapid genomic sequencing
understand the genomic underpinnings of rare conditions
translate advances in genomic medicine into improved care for patients and families in the Neonatal Intensive Care Unit (NICU) or nursery and beyond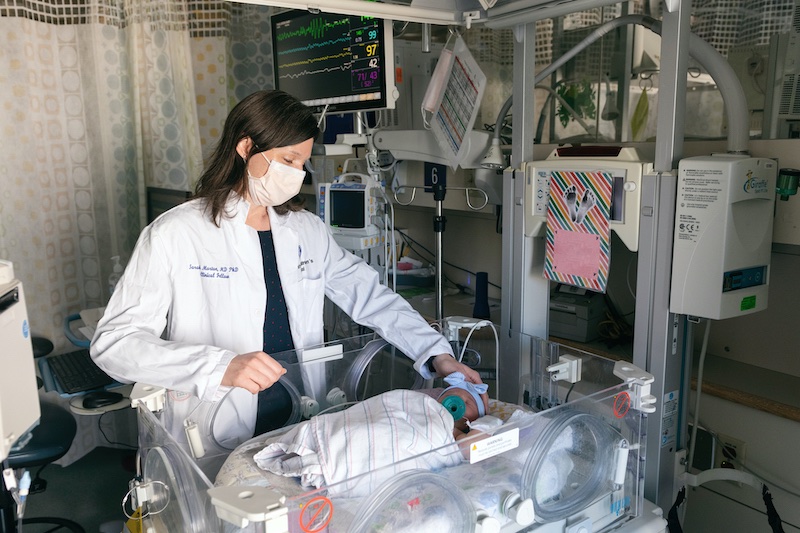 Using genetics to glimpse newborns' future with congenital heart disease
Informed by babies she sees in the NICU, Dr. Sarah Morton has dedicated her career to understanding the genetic causes of congenital heart disease, helping families know what to expect as these babies grow up.
Our services
The Neonatal Genomics team has developed a model for bringing genomics to newborn intensive care. We provide families, neonatologists, and other clinicians with the following services:
Diagnostics: Using technologies such as rapid exome and genome sequencing within the NICU, we can identify precise genetic diagnoses that enable a personalized approach to care. If clinical-grade sequencing is unrevealing, we offer families the opportunity to enroll in our research program, where cutting-edge approaches to genomic analysis and other novel techniques can sometimes end a diagnostic odyssey. We work closely with collaborators in the Manton Center for Orphan Disease Research and with Boston Children's investigators at the Broad Center for Mendelian Genomics.
Comprehensive follow-through for infants with rare disease: Infants and babies who have been diagnosed with a genetic condition are offered continued care through our NICU Growth and Developmental Support (GraDS) program, which closely collaborates with our Complex Care programs. By following infants into early childhood, we can optimize their development and help families to navigate their children's health care needs.
Genomic autopsy: Despite our best efforts to diagnose critically ill newborns and infants while in the NICU, some children pass away with their underlying diagnosis still unknown. Through the Neonatal Genetics Program, an infant who has died for unexplained reasons or without a known diagnosis can be enrolled in our research protocol. Even postmortem, diagnoses are immensely impactful for families and provide genomic knowledge critical toward improved public health. We also offer genomic autopsy for unexplained prenatal losses in collaboration with the Fetal Precision Medicine program of the Maternal Fetal Care Center.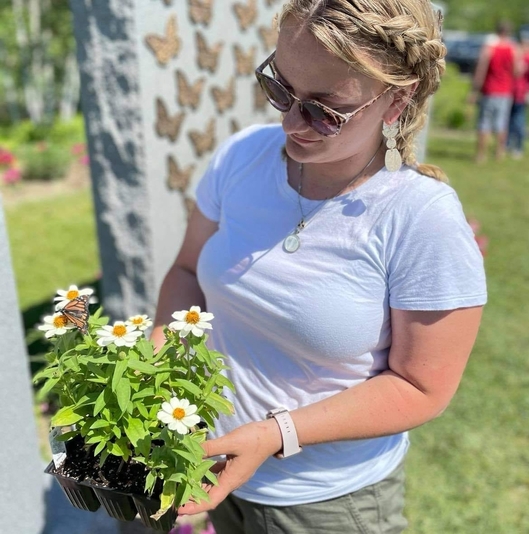 How genomic testing provides answers in the face of grief
Zora, who died shortly after birth, received a genomic sequencing test that found she had a rare condition called Pierson syndrome that had caused her kidneys to fail. The diagnosis has helped the family heal.