The Center for Childhood Liver Disease specializes in helping infants, children, adolescents, and young adults who have a wide variety of liver, gallbladder, and bile-duct disorders, as well as liver tumors and masses. Children with liver disease come to us from all over the world because of our extensive experience, dedication, and commitment to finding solutions.
Our expertise in treating liver disease
As an advanced training center for pediatric liver disorders and transplants, we have access to state-of-the-art equipment and services, as well as investigational drug therapies currently in clinical trials. We are one of very few pediatric hospitals in the country to participate in research to find better treatment options for our patients. We offer comprehensive care plans focused on long-term outcomes.
Diagnostic services at the center include blood and biopsy testing, imaging (ultrasound, CT, MRI and MR cholangiography), elastography, and endoscopic examinations, including non-invasive capsule endoscopy and ECRP.
Comprehensive liver care
Depending on the need of each child, care plans may include medications, surgery, and specialized endoscopic procedures, such as ERCP. We try to care for children without using surgery for as long as possible, and partner closely with families, primary care physicians, and other GI specialists to ensure that every child's care is seamless.
Should your child need extensive treatment, we work with teams of pediatric physicians at Boston Children's to create integrated care plans with a focus on long-term outcomes. We work with other groups at Boston Children's, including the Metabolism Program, Cystic Fibrosis Center, Obesity Prevention Center, Inflammatory Bowel Disease Center, and Liver Transplant Program.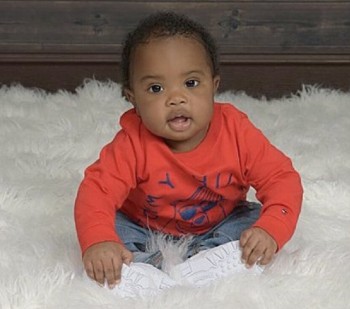 Meet our liver center patients
Read some of the stories of our remarkable patients with childhood liver disease.
Leading the way in the use of FibroScan®
Boston Children's was the first pediatric hospital in the U.S. to study FibroScan® (Vibration-Controlled Transient Elastography). This noninvasive test measures your child's liver stiffness and fat, which allows us to predict their degree of scarring and fatty liver disease. We recently acquired the latest version of the FibroScan machine, which measures both liver and spleen stiffness.
The team in the Center for Childhood Liver Disease is the first pediatric institution in the nation to study the feasibility and accuracy of the latest FibroScan machine, which is specifically calibrated to measure both liver and spleen stiffness. "By non-invasively measuring liver and spleen stiffness on this innovative new machine, we will be able to study the progression of portal hypertension in children with chronic liver disease. The goal is to develop non-invasive measures which help identify those children who need further endoscopic surveillance for esophageal varices and portal gastropathy," says Dr. Christine Lee, MD, hepatologist and study primary investigator.
This is the FibroScan® machine. It allows us to estimate the degree of your child's liver scarring and liver fat content — all in a noninvasive way.
First, we'll ask your child to fast for three hours before the appointment. That means no food or fluids. Then we have them lie down and put their right arm over their head. This gives us better access to their abdomen. If you know that your child will be scared or uncomfortable, please let us know in advance so we can arrange for a child life specialist to help ease their fears.
Next, we determine the location of your child's liver using the FibroScan® probe that's connected to the machine.
Then we apply gel to the probe. The gel may feel a little sticky, but it helps the probe move over your child's abdomen.
Finally, we place the FibroScan® probe on your child's side in between their ribs. The probe emits a series of quick buzzes or pulses, but It doesn't hurt — it might even tickle. This helps us "see" your child's liver on the machine. Then we'll wipe the gel off your child and they're ready to go. The whole process typically only takes 10 to 15 minutes.
Childhood Liver Disease Program research
The Liver Center's physicians, nurses and researchers are dedicated to participating in clinical trials and research to find better therapeutic options for childhood liver diseases. We are one of very few pediatric hospitals in the country to do so.
Our physicians are often asked to contribute to write pediatric guidelines to help other doctors and nurses to diagnose and treat chronic conditions, such as hepatitis B and hepatitis C in children.
Clinical trials include:
hepatitis B and hepatitis c treatment trials
treatment trials for cystic fibrosis liver disease
evaluation of ultrasound-based imaging technology (FibroScan) as a way to assess a child's liver scarring noninvasively.
treatment trials for fatty liver disorders