Erica Lee |

Medical Services
Programs & Services
Languages
Chinese (Mandarin)
English
Erica Lee |

Education

Graduate School

University of California, Berkeley

2015, Berkeley, CA

Internship

Boston Children's Hospital

2015, Boston, MA

Fellowship

Harvard University

2017, Cambridge, MA
Erica Lee |

Professional History

I am interested in the dissemination of evidence-based and culturally responsive interventions for youths and families, with a particular focus on addressing mental health disparities among underserved communities. I earned my undergraduate psychology degree from Cornell University, where I explored the conceptualization and treatment of mental illness through coursework and a variety of clinical, research and teaching activities. In my doctoral research at UC Berkeley, I investigated youth risk and protective factors, including the ways parenting, neighborhood, and culture influence children's self-regulation and psychological development.

I also gained experience providing assessment and intervention services to children, adolescents, and families from diverse backgrounds and received specialized training in trauma-specific interventions. I completed my pre-doctoral internship at Boston Children's Hospital and my post-doctoral fellowship at Harvard University, where I conducted research on the delivery of evidence-based psychotherapy in schools, provided therapy services to children and adolescents at Cambridge Hospital, and trained clinicians in the treatment of youth anxiety, depression, traumatic stress, and disruptive behavior. As a psychologist in the OPS, I provide evidence-based therapy for children and adolescents with anxiety, depression, and comorbid conditions and contribute to teaching, training and research projects in these areas.
Erica Lee |

Media

BCH Podcast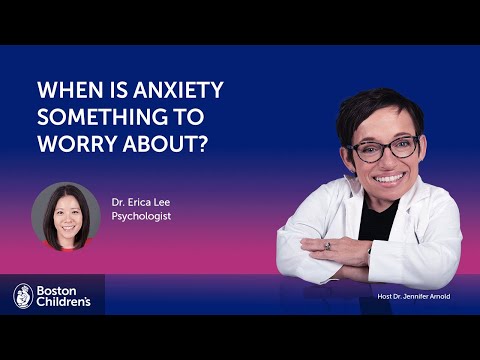 Dr. Erica Lee is featured on Episode 5: When is anxiety something to worry about?
Erica Lee |

Publications