Meet Zoey!
She traveled to Boston Children's from Mississippi for care for a rare congenital condition called encephalocele Learn more about her journey.

Read more about Zoey
Meet Yah'ir!
Yah'ir is thriving after treatment for a complex heart defect at Boston Children's. Read his incredible story.
Read more about Yah'ir
Meet Sami!
Sami started life with both heart and throat surgeries — now he's running and playing with his friends. Check out his story.
Read more about Sami
Ranked among the best pediatric hospitals in the nation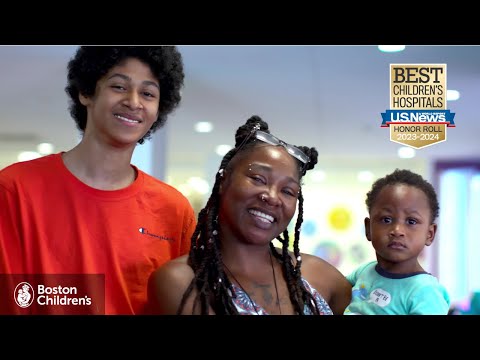 Watch as our CEO, Kevin B. Churchwell, MD, shares our gratitude for our ranking and our patients and families explain why they continue to choose Boston Children's.
Best in Care
Did a staff member or volunteer make your family's experience here at Boston Children's Hospital better? Nominate them for a Best in Care award!
Nominate today
Stay connected!
Sign up for our weekly email newsletter for the latest parenting tips, patient stories, and news for your family from Boston Children's.
Subscribe now
Visit our Answers content hub
Visit our Answers content hub for all the latest stories from Boston Children's!
Get answers
Para nuestras familias que hablan español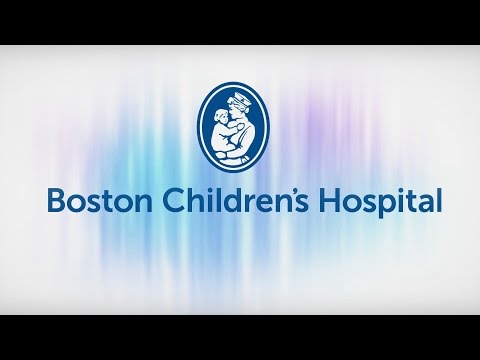 Desde la preparación para ser hospitalizado o para una cita ambulatoria, hasta la transición de vuelta a casa, el personal de Boston Children's Hospital está comprometido a crear una experiencia positiva para toda la familia.

Giving at Boston Children's Hospital
Become a monthly partner
As a monthly partner, you are always there for patients and their families. And your support delivers hope to children living with chronic illnesses who need ongoing care.
Give monthly
Spread 2X the joy this season
Donate now and help bring more children home to their families.
2X MATCH: Donate Now
The power of you
Lifesaving care, answers, and breakthroughs are made possible by you. You bring hope to the world's sickest children and help them thrive.
See their stories