Elgan-Echo Study | Overview

With support from the National Institutes of Health (NIH) the Extremely Low Gestational Age Newborn Study completed its third wave of study visits (age 15 year) and begins the fourth wave, as participants reach 17 years of age.
The NIH selected ELGAN, along with similar studies in the United States, to join in a study of about 50,000 children to learn how the Environment influences Child Health Outcomes (ECHO). You can read more about ECHO at https://echochildren.org/.
ELGAN researchers have followed over one thousand children born at least 3 months early between 2002 and 2004 at 14 different hospitals in five states. We assessed these premature babies at birth and again when they were two and ten years old. In the first few weeks after birth, when the babies had routine blood tests, we saved a drop or two for later testing. Through analyzing these saved blood samples, we learned that children who had signs of sustained inflammation in their blood were more likely to have development problems when they were 2 and 10 years old.
We are in the midst of collecting and analyzing data collected when study participants were about 15 years old. We are studying ELGAN teenagers' health and well-being, including reasoning skills, behavior, emotions, sleep patterns, and overall quality of life. We have begum study visits when study participants are about 17 years old. Study visits include collecting anthropometric measurements, lung function testing, and motor functioning activities. Participants are asked to provide saliva, blood, stool, hair and nail, urine, and previously shed baby teeth. Parents and caregivers participate in study visits by completing surveys, questionnaires and tablet-based puzzles.
We believe that this work has the potential to make a difference in the care and outcome of children born very early and may make an important contribution to preventing learning and behavior problems in children. This goal was a driving force behind the ELGAN Study when we started over 18 years ago and it continues to inspire and energize ELGAN-ECHO team members today.
Each child enrolled provides key information and holds an important piece of the puzzle that together will help us to learn what we can do to promote healthier and more content lives in those born very prematurely.
Study Contact Information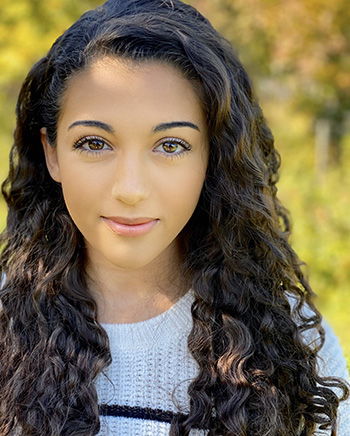 Hannah Haile, Clinical Research Coordinator
ELGANECHO@childrens.harvard.edu
617-919-7512