The Division of Gastroenterology, Hepatology, and Nutrition is part of Boston Children's Hospital, ranked #1 by U.S. News & World Report. We provide families with individualized treatment plans and access to more specialized care than any other hospital. We:
provide state of the art, family-centered care for our patients using a team approach with physicians from different specialties, advanced-care providers, nurses, social workers, psychologists, and registered dieticians
provide the highest level of training to future generations of clinical and research leaders in our field
support, engage, and collaborate with the most inquisitive researchers; encourage innovation; and accelerate discovery to further understand causes of disease, advance personalized treatment, and ultimately develop cures
strive to provide a culturally diverse and inclusive environment for our patients, their families and caregivers and our clinical, research, and administrative teams
endeavor to be the best place to heal, to discover, and to work
Our team of pediatric gastroenterologists, hepatologists, dietitians, psychologists, clinicians and nurses is dedicated to helping children with common or complex gastrointestinal, liver, and nutritional problems, such as:
constipation and diarrhea
malnutrition
motility disorders
Whether you're just learning about your child's diagnosis, coming to Boston Children's for a second opinion, or searching for an answer to a new or persistent symptom, our team of compassionate experts can help.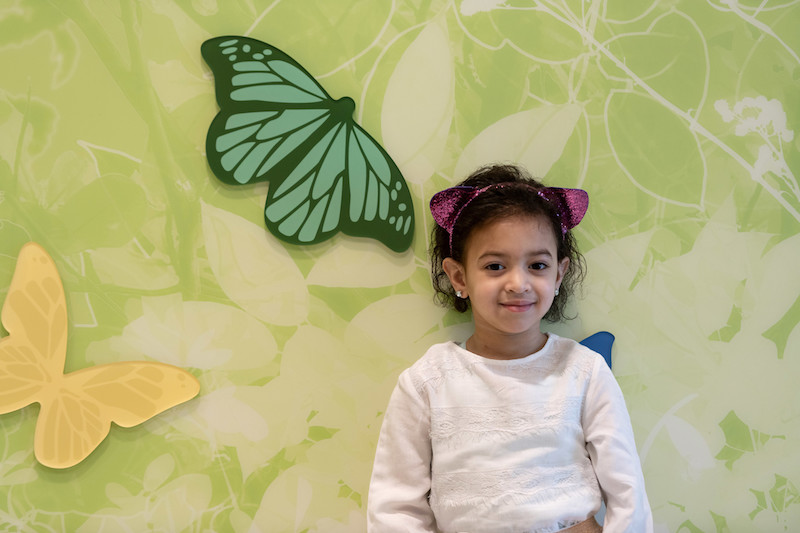 Meet Laila
When Laila, then 14 months old, arrived in Boston from Egypt, she was incredibly ill — yet doctors in her home country couldn't determine the cause.
Our approach to care
The Division of Gastroenterology, Hepatology, and Nutrition offers highly personalized care from our comprehensive pediatric gastroenterologists. A comprehensive pediatric gastroenterologist is a doctor that sees and treats a broad spectrum of symptoms and conditions, and has a broad-based education and experience in the diagnosis and treatment of pediatric gastrointestinal and liver disease.
Our team also includes nurse practitioners, nurses, physician assistants, social workers, dietitians, and psychologists who work together to provide your child with a more specific diagnosis and an exceptional level of personalized care and treatment.
We have extensive experience treating gastrointestinal, liver, and nutrition-related symptoms or conditions. Every year, we schedule more than 40,000 patient visits and perform over 4,000 procedures. We also offer a full range of diagnostic and therapeutic options in our state-of-the-art Gastroenterology Procedure Unit.
Together, we provide care for general gastroenterology symptoms and also offer 15 specialty programs for specific diagnoses. Some examples of programs we offer include:
General Nutrition Program
Our areas of innovation
Boston Children's clinicians are leaders in clinical gastrointestinal research. We are actively searching for innovative ways to advance treatments, overcome challenges, and improve the quality of care we provide to each child. We continue to pioneer gastrointestinal treatment approaches and are at the forefront of major advances in the care and treatment of children with conditions such as inflammatory bowel disease, motility and aerodigestive disorders, esophageal disorders, liver disease, celiac disease and many more.
Find a gastroenterologist in Massachusetts
We know that children require more specialized care which is why we provide customized treatment plans to help your child get healthy again. You can find the help and answers you need at one of our 11 locations in Massachusetts. Each location provides the same level of care, by the same staff as our Boston location. At Boston Children's, you'll always know your child is getting the best care in the country at a location near you.