For Health Care Professionals | Overview
Emergency assessment and care: Stroke Stat
If you suspect that a child in your care may be experiencing acute onset of a stroke and would like our help with assessment or treatment, call the Boston Children's Hospital Communications Center at 617-355-2170 (or toll free at 866-771-KIDS). The Stroke and Cerebrovascular Center team is available 24 hours a day, seven days a week.
A "Stroke Stat" call activates our stroke team to evaluate children with acute stroke, especially those who are still within 4.5 hours of documented onset of symptoms. We encourage rapid transfer of patients to Boston Children's Emergency Department, where patients will be evaluated to see if they quality for thrombolytic treatment with tPA. We can arrange transport through the Boston Children's Critical Care Transport Program or by Boston MedFlight.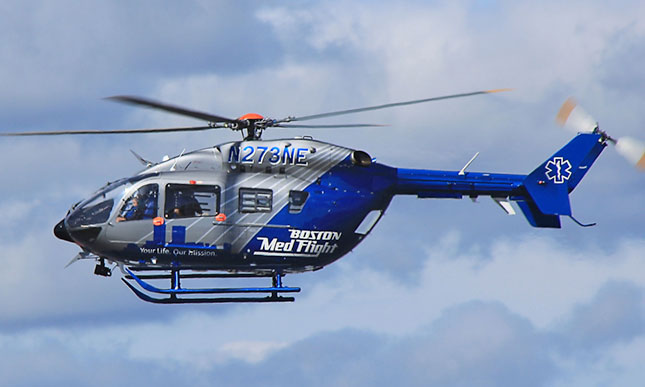 When to refer
Signs of strokes in infants and children can be subtle. We recommend rapid referral to a pediatric stroke center if a child has sudden onset of any of these symptoms:
weakness on one side of the body
loss of vision
ataxia or difficulty maintaining gait stability
expressive or receptive language function
loss of sensation on one side of the body
new, unexplained seizure, especially if followed by post-ictal lateralized weakness
sudden alteration of consciousness
For non-urgent referrals, please call us at 617-355-2758.
Pediatric stroke fellowship
The Stroke and Cerebrovascular Center invites applications from child neurologists interested in dedicated training in pediatric stroke and cerebrovascular disorders. The fellowship program comprises a year of clinical training in pediatric stroke and cerebrovascular disorders, with an option for an additional year organized around a clinical research project with limited continuing clinical responsibility. The selected candidate will have appointments as a clinical fellow in neurology at Boston Children's Hospital and Harvard Medical School.
Responsibilities include:
Applicants should be fully trained in child neurology by the time they begin the program. Competence in English is required.
Interested applicants should write with inquiry and CV to:
Michael J. Rivkin, MD
Boston Children's Hospital
Department of Neurology
300 Longwood Ave., Pavilion 154
Boston, MA 02115
michael.rivkin@childrens.harvard.edu