Sports Medicine Research Laboratory Research |

Overview
The Sports Medicine Research Laboratory, led by principal investigator Dr. Martha M. Murray, focuses on sports medicine injuries, including those of the anterior cruciate ligament (ACL), knee meniscus and articular cartilage.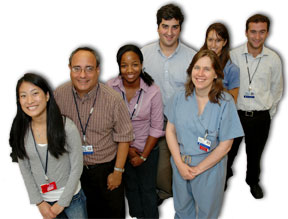 In conjunction with our collaborators, we are studying these problems on multiple levels: gene, protein, cell, tissue and organism.
Our research includes projects in:
Clinical care
Dr. Murray also specializes in the clinical care and surgical treatment of patients with knee injuries, including injuries of the ACL, meniscus, and cartilage. If you would like to schedule an appointment to see her, please call 617-355-3501.
Clinical trial
The FDA has approved a 20-patient, first-in-human safety trial of bio-enhanced ACL repair. The less invasive alternative to conventional ACL reconstruction uses a bio-engineered sponge as a bridge between the ends of the torn ACL to stimulate healing. Read more about the technique here.
The ACL Handbook: Knee Biology, Mechanics, and Treatment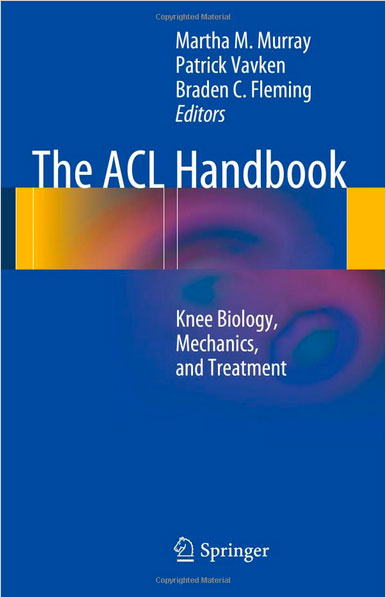 ACL injuries affect the lives of hundreds of thousands of people each year. Treatment is far from perfect, and physicians and patients face challenges such as high failure rates in adolescent athletes and the inability to slow the accelerated progression of arthritis after an ACL rupture, for example. The ACL Handbook takes a complete view of ACL injuries and treatments, discussing:
normal ACL and knee mechanics
the body's response to ACL injury
development of new treatment methods