Imaging
We make available to the research community microscope and imaging systems capable of multiple modes of imaging of both live and fixed biological samples, including:
Confocal microscopy (resonant, point scanning and spinning disc)
Widefield fluorescence microscopy
Light sheet microscopy
Automatic plate/slide imagers
Kinetic imaging system
Image analysis software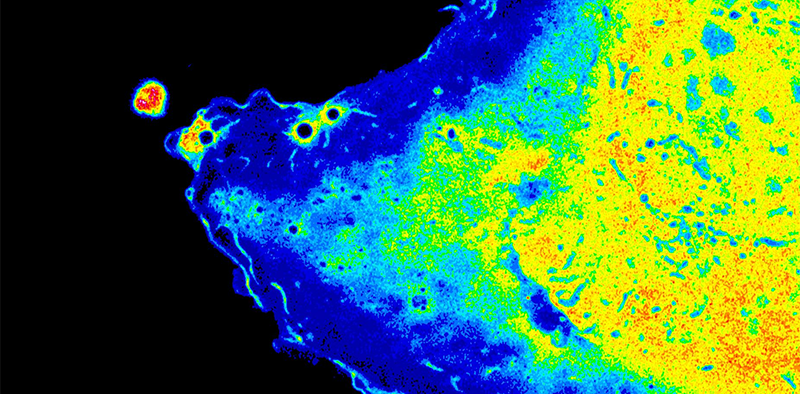 Live Airyscan confocal image of migrating epithelial cell expressing the genetically encoded hydrogen peroxide sensitive fluorescent protein HyPer3 (Thiagarajah Lab)
Cell function and characterization
We provide the infrastructure, expertise, and training for
Multi-color flow cytometry
Multi-color cell sorter
SeaHorse Analyzer 
Gaining access
Our equipment is open for use to all Boston Children's Hospital researchers. See current pricing, request training and access equipment scheduling, by clicking the "Request Services" button below. Please login with your existing iLAB account or create a new account, and then search for Harvard Digestive Diseases Center.