The Boston Children's Hospital Gene Therapy Program offers hope to patients who live with cancer, blood disorders, neurodegenerative conditions and other genetic diseases. Our program provides a  continuum of care — we are here to answer questions and address concerns related to your or your child's gene therapy treatment throughout their life.
Why choose us?
A team that specializes in gene therapy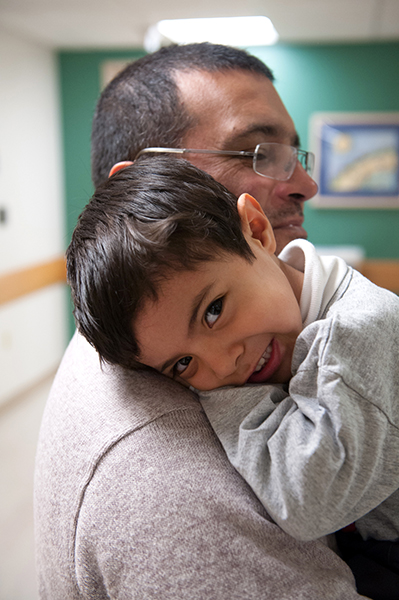 Our dedicated team includes two co-directors, an operations director, a dedicated nurse and gene therapy clinical research team to support it.
Insurance approval
We provide assistance with the insurance process. We have successfully negotiated insurance approval for 80 percent of our U.S. patients.
Travel and housing for national and international patients
We have a dedicated travel agent that can help facilitate travel and lodging arrangements. In addition, we have vetted and established relationships with area hotels, pharmacies, and home-care agencies.
Seamless transitions for patients returning home
We have created systems within our own program for transferring patients back to their home hospitals, so they remain in the trial, and we work closely with referring physicians to continue to monitor and care for the patient.
Expedited processes
With our vast experience in these clinical protocols, we offer an expeditious pathway through the Institutional Review Board (IRB) process, streamlining the time from study inception to clinical activation. 
Accountability
Our core team debriefs weekly on every single trial, using the continuous quality improvement model to enhance program operations.
Availability
We have a staff member who will return your call or email within 24 hours.
For more information about the Gene Therapy Program, contact:
Colleen Dansereau, RN
Gene Therapy Director of Clinical Operations
617-919-7008
colleen.dansereau@childrens.harvard.edu