Michael Rich |

Medical Services
Programs & Services
Michael Rich |

Education

Undergraduate School

Pomona College

1977, Claremont, CA

Medical School

Harvard Medical School

1991, Boston, MA

Internship

Pediatrics

Boston Children's Hospital

1992, Boston, MA

Residency

Pediatrics

Boston Children's Hospital

1994, Boston, MA

Fellowship

Adolescent Medicine

Boston Children's Hospital

1996, Boston, MA

Graduate School

MPH

Harvard School of Public Health

1997, Boston, MA
Michael Rich |

Certifications
American Board of Pediatrics (Adolescent Medicine)
Michael Rich |

Professional History

Michael Rich, MD, MPH, FAAP, FSAHM, Associate Professor at Harvard Medical School and Harvard School of Public Health, came to medicine after a twelve-year career as a filmmaker (including serving as assistant director to Akira Kurosawa on Kagemusha). As Director of the Center on Media and Child Health (www.cmch.tv) at Boston Children's Hospital, Dr. Rich combines his creative experience with rigorous scientific evidence about the powerful positive and negative effects of media to advise pediatricians and parents how to use media in ways that optimize child development at www.askthemediatrician.org. Recipient of the AAP's Holroyd-Sherry Award and the SAHM New Investigator Award, Dr. Rich has developed media-based research methodologies and authored numerous papers and AAP policy statements, testified to the United States Congress, and makes regular national press appearances.
Michael Rich |

Media

BCH Podcast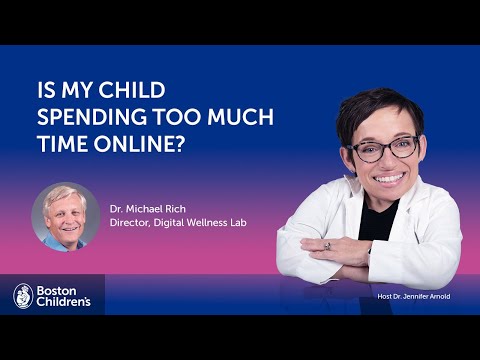 Dr. Michael Rich is featured on Episode 2: Is my child spending too much time online?
Michael Rich |

Publications