David Brown |

Medical Services
Specialties
Programs & Services
David Brown |

Education

Undergraduate School

Williams College

1989, Williamstown, MA

Graduate School

Bryn Mawr College

1991, Bryn Mawr, PA

Medical School

Harvard Medical School

1996, Boston, MA

Internship

Boston Children's Hospital

1997, Boston, MA

Residency

Boston Children's Hospital

1999, Boston, MA

Fellowship

Boston Children's Hospital

2003, Bosotn, MA
David Brown |

Certifications
American Board of Pediatrics (Cardiology)
David Brown |

Professional History

 I've always had a passion for medicine, although after college I had a brief career as a junior high school English teacher and swim team coach.

After working closely with young people as teacher and coach, I knew pediatrics was my calling. I became fascinated with pediatric cardiology while in medical school, and an elective rotation as a student at BCH sealed the deal – I had found the field that would engage, fascinate, and challenge me my entire career. One of the best parts of being a pediatric cardiologist is the long-term relationships you build with patients and families, to help and share in the best of times and in the most challenging of times as well. As Director of our Fellowship Training Program, I get to mentor and coach our future colleagues in the field; working with our amazing trainees is one of the great joys of my career.
David Brown |

Media

Caregiver Profile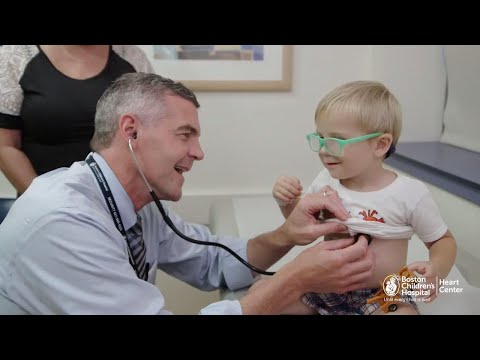 Meet Dr. David Brown
David Brown |

Publications