Christina J. VanderPluym |

Medical Services
Specialties
Programs & Services
Christina J. VanderPluym |

Education

Undergraduate School

University of Alberta

2001, Edmonton, Alberta

Medical School

University of Alberta

2004, Edmonton, Alberta

Residency

Pediatrics

University of Alberta, Stollery Children's Hospital

2007, Edmonton, Alberta

Fellowship

Pediatric Cardiology

University of Alberta, Stollery Children's Hospital

2011, Edmonton, Alberta

Fellowship

Heart Transplant and Heart Failure

Boston Children's Hospital

2012, Boston, MA
Christina J. VanderPluym |

Certifications
American Board of Pediatrics (Cardiology)
American Board of Pediatrics (General)
Christina J. VanderPluym |

Professional History

I have been immersed in the field of pediatric cardiology since the age of 17 years, when I first began clinical research at the University of Alberta Stollery Children's Hospital in heart transplantation. My medical and fellowship training in Canada allowed unique insight to the field of mechanical circulatory support and anticoagulation. I completed further subspecialty training in the pediatric heart failure at Boston Children's Hospital and became the Medical Director of the Ventricular Assist Device program and the Cardiac Antithrombosis Program in 2012.
Christina J. VanderPluym |

Media

Caregiver Profile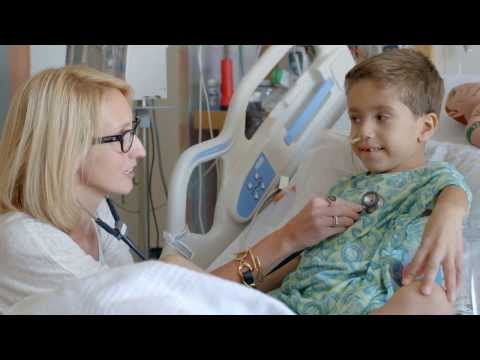 Meet Dr. Christina VanderPluym
Christina J. VanderPluym |

Publications