The Department of Otolaryngology and Communication Enhancement provides care for a wide variety of congenital and acquired conditions of the head and neck, ranging from airway obstruction and thyroglossal duct cysts to chronic ear and sinus infections. Although all our pediatric otolaryngology specialists care for the common ear, nose and throat (ENT) disorders of children, our individual expertise is reflected by our multiple specialty programs designed to address more complicated pediatric otolaryngology problems in a multidisciplinary team fashion.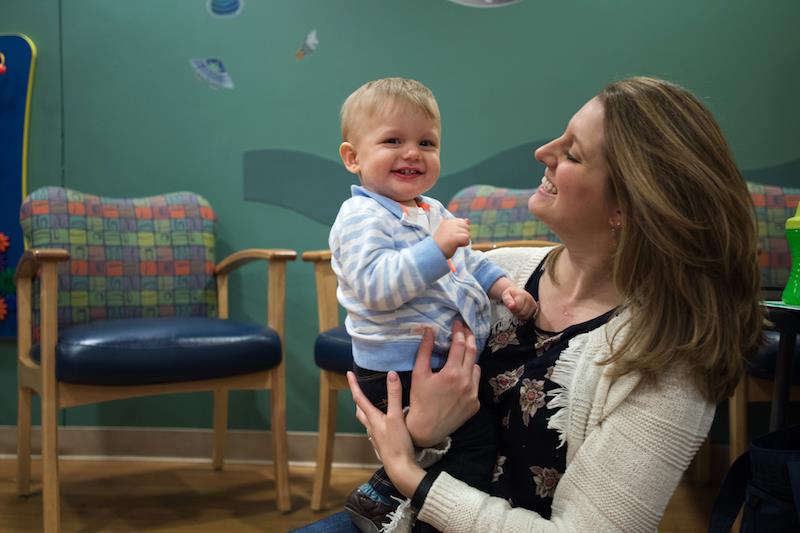 As the oldest and one of the most recognized centers for pediatric otolaryngology in the U.S., our 17 physicians and associated staff care for over 60,000 infants, children, adolescents, and young adults annually in Boston and at five satellite locations in Waltham, Peabody, Weymouth, Lexington, and North Dartmouth.
Our expertise in ear, nose, and throat
Our team cares for infectious and inflammatory disorders of the ear, nose and paranasal sinus, throat, upper aerodigestive tract, and laryngotracheal airway. In addition, the audiologists, speech-language pathologists, and educators who comprise our Center for Communication Enhancement Division evaluate and rehabilitate children with a wide range of hearing, swallowing, voice, and speech sensory impairments.