Postdoctoral fellows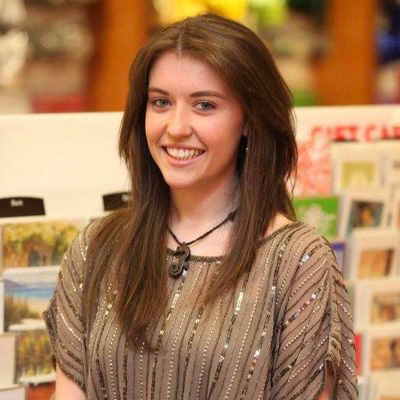 Ashlee Conway, PhD (Postdoctoral Fellow)
Ashlee joined the North Lab in June 2018, after completing her PhD at the Royal Alfred Hospital in Melbourne, Australia. Her doctoral and postdoctoral studies have focused on mammalian erythropoiesis, the molecular biology of the red blood cell, and the modeling of congenital blood disorders in mice and in vitro. She also has a passion for education and spent her doctoral years tutoring Immunology and lecturing on Globinopathies for undergraduate students. Outside of the laboratory, Ashlee writes fiction and received an 'Awesome Indie Award' in 2017 for a sci-fi novel she released with an Australian publisher.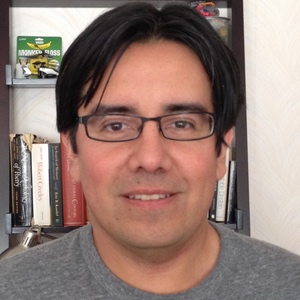 Mauricio Cortes, PhD (Postdoctoral Fellow)
Mauricio completed his B.A. in Chemistry at Kenyon College in Ohio, where he studied electron transfer rates of photo-inducible metal complexes. After graduating Mauricio attended The University of Chicago, where he earned a Ph.D. in Biochemistry and Molecular Biology under the supervision of Dr. Nancy Schwartz. His graduate studies focused on the role of cellular sulfation in murine development, specifically the importance of proteoglycan sulfation in modulating hedgehog signaling. Mauricio joined the North lab in July 2010, and he is interested in dissecting signaling pathways important to HSC development and homeostasis, with the ultimate goal in applying findings to the better understanding and treatment of blood malignancies.
Currently: Scientist, CRISPR Therapeutics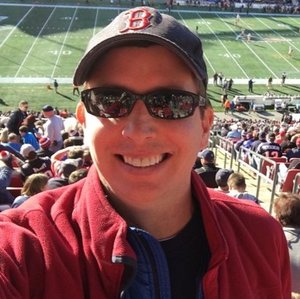 Michael Dovey, PhD (Postdoctoral Fellow)
Mike completed his PhD thesis at Harvard Medical School in the laboratory of Leonard Zon in 2008. He joined the North laboratory in 2009 and began ongoing studies into the impact of extrinsic modifiers on HSC formation. Mike's project focused on impact of estrogenic regulation on HSC specification.
Currently: Associate Director, US Decision Support, Biogen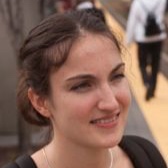 Virginie Esain, PhD (Postdoctoral Fellow)
Virginie completed her Ph.D in Developmental Biology in the laboratory of Dr. P. Charnay in Paris, France. She studied the molecular and cellular mechanisms involved in the neural patterning of the hindbrain, using the zebrafish as a model system. Virginie joined Trista's lab in May 2010 and is interested in the role of inflammation-related compounds on development and homeostasis of hematopoietic stem cells . She received an award from the Philippe Foundation in March 2012 and a travel award from ISEH in August 2012. Outside the lab, Virginie enjoys (still) being a tourist in America and experimenting in the kitchen.
Currently: Field Application Scientist, Meso Scale Discovery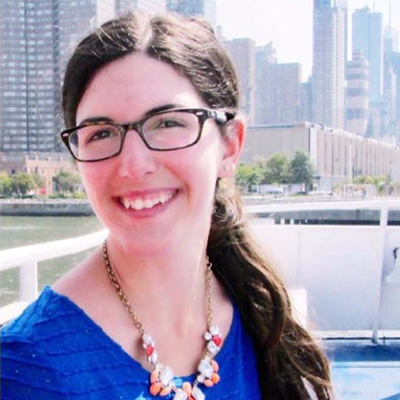 Jenna Frame, PhD (Postdoctoral Fellow)
Jenna earned her BS, MS, and PhD degrees at the University of Rochester, New York. Under the mentorship of Dr. James Palis, she studied the development of the first erythroid lineages and emergence of erythro-myeloid progenitors in the murine embryo. Jenna joined the North lab in January 2016, and is interested in translating her knowledge of the hematopoietic system to interrogate the influence of metabolic status and inflammation in the regulation of HSC production and function in zebrafish. Jenna is currently supported by a NIH-funded T32 training grant through the BIDMC Center for Vascular Biology. Outside of the laboratory, Jenna enjoys spending time with family, playing tennis and the piano, and trying new restaurants.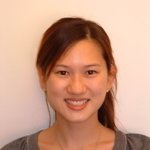 Wanda Kwan, PhD (Postdoctoral Fellow)
Wanda received her BSc in Pharmacology from the University of British Columbia (Vancouver, Canada). After graduating, she spent one year with Dr. Torsten Nielson at the Vancouver General Hospital studying the role of histone deacetylase inhibitors in synovial sarcoma. Wanda obtained her PhD at UCSF, working with Dr. Paul Muchowski to study the role of microglia and the immune system in Huntington's disease. At UCSF, she was awarded the Natural Sciences and Engineering Research Council of Canada (NSERC) predoctoral fellowship. Wanda joined the North lab in February 2012, transitioning her interest from the immune cells in the brain to the hematopoietic system. Specifically, her project focuses on the role of the nervous system during hematopoietic stem cells development, maintenance, and regeneration. Wanda's research is supported by a postdoctoral fellowship grant from the Canadian Institutes of Health Research (CIHR). Outside of the lab, Wanda enjoys taking jazz dance lessons, cooking, and spending time with her bunny, Oreo. She also loves shoes.
Currently: Scientist, Denali Therapeutics, San Francisco, CA
Stelios Lefkopoulos, PhD (Postdoctoral Fellow)
Stelios did his bachelor studies in biology at the University of Ioannina in Greece and received his PhD by the University of Freiburg in Germany, based on work conducted at the Max Planck Institute of Immunobiology & Epigenetics. Under the mentorship of Eirini Trompouki, his doctoral work described how inflammatory signaling is regulated by transposable element transcripts during endothelial-to-hematopoietic transition in order to modulate developmental hematopoiesis. Stelios moved to the North lab in June 2021 and is interested in studying hematopoietic stem cell generation in zebrafish from a metabolic angle and investigate how findings in the zebrafish system can be translated into the system of human iPSCs. Outside of the laboratory, Stelios enjoys writing, watching movies and spending time with friends.
Currently: Associate Editor, Nature Cell Biology
 
Technicians/Facility Managers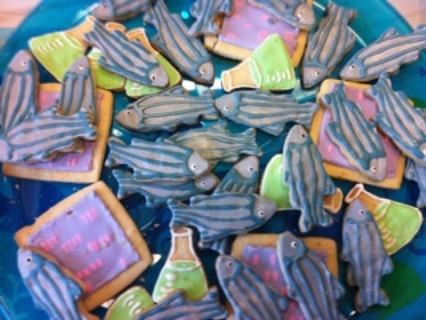 Nadine Budrow (Zebrafish Facility Manager)
Nadine received her Bachelors of Science from Salem State University in 2015. She studied biology and chemistry with a focus on marine life. While working towards her degree she worked part time as a lab technician in the fish facilities at Boston Children's Hospital. One year upon graduation she was hired full time as the fish facility coordinator for Beth Israel Deaconess Medical Center.

Greg Frechette (Research Technician)
Greg joined the North Lab in 2011 after graduating from Bowdoin College with a B.A. in biology. He worked on a project examining the role of glucose metabolism on the proliferation and function of hematopoietic stem cells. When not at the bench he attempted to fix broken equipment in the fish facility. In his free time, Greg likes to play soccer and golf.
Currently: Medical student at UVM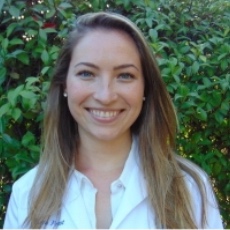 Isaura Frost (HIP intern, Research Technician)
Isaura joined the North lab as part of the Harvard Stem Cell Institute (HSCI) Internship Program (HIP) in 2013 while an undergrad at Purdue University. She returned to the lab in the summer of 2014 and joined us as a technician following graduation in 2015. Isaura initiated the ongoing investigations of inflammatory regulation of hematopoietic stem cell production in the vertebrate embryo.
Currently: MD/PhD student at University of California, Los Angeles (UCLA). https://www.linkedin.com/in/isaura-frost-02750758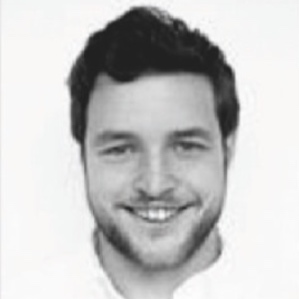 James Harris (Research Technician)
James was the first person to join the North laboratory in the summer of 2008 following graduation from Bowdoin College. His research began our continuing analysis of the role of metabolic regulation in the timing and magnitude of hematopoietic stem cell production in the vertebrate embryo.
Currently: MD/PhD candidate in the HST program at Harvard Medical School (Dr. Paola Arlotta, NINDS F30/MSTP supported)
Lauren Harris (Research Technician)
Lauren joined the North laboratory in the summer of 2010 after graduating from Colby College. Her project examined the impact of reactive oxygen species (ROS) and Hypoxia inducible factor 1a on blood stem cell production in the zebrafish embryo. Lauren earned her Veterinary Medical Degree (VMD) at University of Pennsylvania School of Veterinary Medicine in 2015.
Currently: Veterinary Anatomic Pathology Resident and PhD Candidate (Dr. Anne Avery), Colorado State University, Fort Collins, CO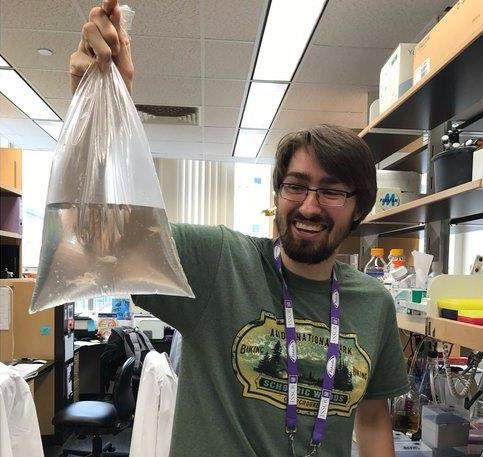 Tim Long (Research Technician)
Tim graduated from Bowdoin College in 2017 with a B.A. in Biochemistry, with honors, and a minor in Mathematics. At Bowdoin, he studied the interactions between the retinoic acid, hedgehog, and ectodysplasin cell signaling pathways during early zebrafish tooth development. In the North Lab, he assists Jenna with her research, handles supply and equipment orders for the lab, and helps with the care and maintenance of the fish facility. Outside of the lab, Tim likes to spend his time swimming, hiking, playing tabletop and video games, and listening to vinyl records!
Michelle Vedder Drew (Zebrafish Facility Manager)
Michelle received her B.T. from SUNY Cobleskill College of Agriculture and Technology in December of 2011. She studied fisheries and wildlife and earned a degree in Wildlife Management. Upon graduating from college, she entered a ten-month Americorps program through the Student Conservation Association and worked at Hudson River Park in Manhattan as an educator. She has also previously worked with the New York Department of Environmental Conservation as a threatened and endangered species intern and the United States Fisheries and Wildlife Service Wildlife Refuge System as a visitor services intern. Michelle joined the lab in 2012 as the Zebrafish Facility Manager at BIDMC. She plans on attending graduate school and studying entomology. When she is not spending time with the fishes at work, she enjoys birding, herping, singing, and reading.
Currently: Education Coordinator, Mud Creek Learning Center
Students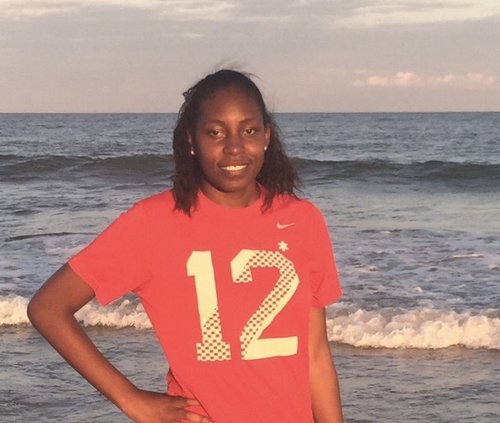 Gisele Bailey (Undergraduate Student)
Gisele is an undergraduate student at Harvard College concentrating in Human Developmental and Regenerative Biology (HDRB). Gisele joined the North lab in the fall of 2016 to conduct research for her thesis paper. She is currently studying possible synergistic effects of PGE2 and Vitamin D on hematopoietic stem cell proliferation. In her free time she enjoys being a member of Harvard women's basketball team, exploring Boston, and listening to music.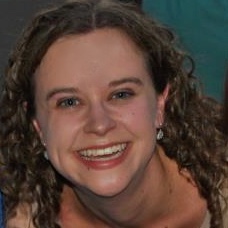 Kelli Carrol (Graduate Student)
Kelli is a graduate student in the Biological and Biomedical Sciences program. She completed her undergraduate degree at Davidson College in North Carolina where she majored in Biology with a concentration in Neuroscience. Kelli joined the lab in 2010 and is interested in the specification of the hematopoietic niche. She is funded by a National Science Foundation Graduate Research Fellowship as well as the Vranos Family Graduate Research Fellowship in Developmental and Regenerative Biology. She also received a travel grant for the International Society for Experimental Hematology Meeting in Amsterdam in 2012. Outside of lab, Kelli enjoys reading, hiking, cooking, and traveling
Currently: Postdoctoral Fellow (NIH F32 supported) in Eric Olson's lab, University of Texas, Southwestern

Christie (Sung-Eun) Lim (Graduate Student)
Christie received her B.A. degree in Biological Sciences from Cornell University. She is currently a graduate student in the Biological and Biomedical Sciences program at Harvard. Christie joined the lab in September 2012 and is interested in understanding the mechanisms regulating the development and maintenance of hematopoietic stem cells. Ph.D. awarded in June of 2016. Outside of the lab, Christie enjoys exploring Boston, cooking, and playing the violin and piano.
Currently: Postdoctoral Fellow in Michelle Kelliher's lab, University of Massachusetts Medical School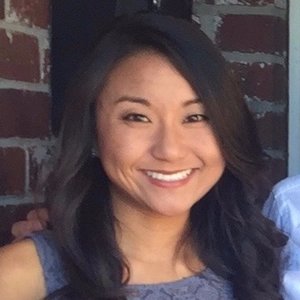 Kelsey Natsuhara (Undergraduate Student)
Kelsey joined the North lab in the fall of 2011 to conduct her independent thesis research. Her project examined the role of Matrix Metalloproteinases in hematopoietic stem cell production and function. Kelsey graduated from Harvard University in 2013 and her thesis project was awarded the Hoopes Prize.
Currently: Medical Student at Harvard Medical School (HMS, class of 2018)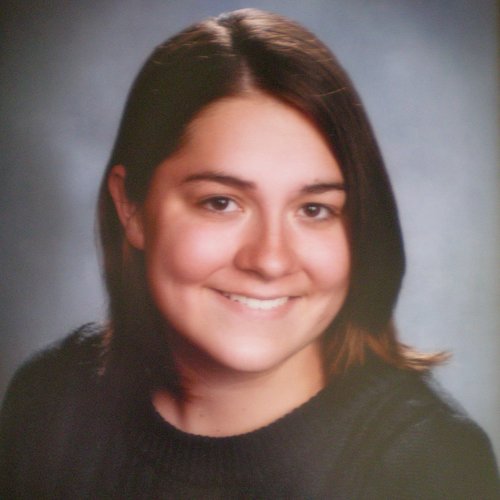 Lindsay Theodore (Graduate Student)
Lindsay is a graduate student in the Biological and Biomedical Sciences program at Harvard Medical School. She is also completing a paracurricular certificate in Therapeutic Sciences through the Harvard Therapeutics Graduate Program. Originally from the Hudson Valley, New York, she earned her undergraduate degree in Biological Sciences with a concentration in Molecular and Cell Biology at Cornell University. Lindsay's research is focused on the role of inflammation in regulating hematopoietic stem cell specification and maturation, and is funded by an NIH F31 Fellowship from the National Heart, Lung and Blood Institute. When not in the lab, Lindsay can usually be found running, baking, and/or watching the Red Sox.