Meet the Lab Members |

Overview
Charles A. Nelson, III, PhD

Richard David Scott Chair in Pediatric Developmental Medicine Research

Professor of Pediatrics and Neuroscience; Professor of Psychology in Psychiatry, Harvard Medical School
Charles Nelson, PhD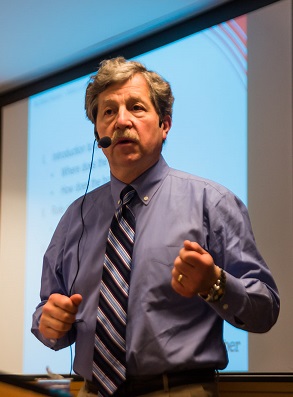 is recognized internationally as a leader in the field of developmental cognitive neuroscience, where he has achieved numerous breakthroughs in broadening scientific understanding of brain and behavioral development during infancy and childhood. Over the last two decades, Dr. Nelson has focused his research efforts on several different fields. He has a long standing interest in the development and neural bases of memory and in how infants and young children come to recognize faces and facial expressions of emotion. A more recent interest concerns infants and children at high risk for developing autism (such as those with an older sibling with autism or who have a particular genetic variance).He also has a particular interest in how early experience influences the course of development, and in this context has studied both typically developing children and children at risk for neurodevelopmental disorders. Two lines of work in particular stand out in this context. One is concerned with the effects of early biological adversity, such as being born prematurely or low birth weight or having been deprived of oxygen. The second is concerned with the effects of early psychosocial adversity. In this regard, as a Primary Investigator for the Bucharest Early Intervention Project, for the last 10 years Dr. Nelson has been studying children in Romania who were abandoned at birth and raised in institutions.
Here at Boston Children's Hospital, Dr. Nelson is the Director of Research in the Division of Developmental Medicine and the Richard David Scott Professor of Pediatric Developmental Medicine Research. He is also a Professor of Pediatrics and Neuroscience and Professor of Psychology in Psychiatry at Harvard Medical School, an adjunct professor in the Harvard Graduate School of Education, and a Professor in the Department of Society, Human Development and Health, at the Harvard School of Public Health. He also teaches classes in Harvard College, and serves on the steering committee of both the Harvard interfaculty initiative on Mind, Brain and Behavior, and the Harvard Center on the Developing Child.
Dr. Nelson is frequently cited in print and TV media on topics as diverse as early brain development, the development of face perception, memory development, the effects of early psychosocial deprivation on development, and autism. early psychosocial deprivation on development, and autism. He has published over 400 peer reviewed journal articles and book chapters, has edited 8 books, and written 3 books. He has also been a leader of large-scale research initiatives within the psychology and neuroscience communities, and has led, for example, a research network (funded by the John D. and Catherine T. MacArthur Foundation) on early experience and brain development.