Administrative Staff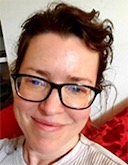 Jessica Slater
Program Manager

Jessica joined the Division of Developmental Medicine in 2021 as Program Manager for the Laboratories of Cognitive Neuroscience (LCN). She completed her undergraduate degree in Philosophy and Psychology at Oxford, then spent over ten years working in newsrooms and interactive media as a project manager, systems analyst and technical problem solver. A layoff in 2009 prompted her to follow her passion and return to studying the brain. She completed a PhD in the Auditory Neuroscience Lab at Northwestern University studying effects of musical expertise on language and cognitive skills, a postdoc in Northwestern's medical school recording attention-related brain activity during awake neurosurgeries, and a second postdoc in Psychology at McGill investigating links between rhythm skills, neural dynamics and ADHD. She is excited to apply her scientific training and professional experience to help integrate research activities across the LCN and facilitate the translation of research outcomes into clinical practice.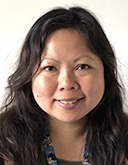 Colleena You
Research Administrator

Colleena joined the Division of Developmental Medicine in 2016 as a Research Administrator responsible for managing research funds and grant submissions. She graduated from Northeastern University with a degree in Business Administration and has 10+ years of experience working in the grants administration field at Dana-Farber Cancer Institute and Boston Children's Hospital. She is excited to apply her expertise with DDM researchers in order to facilitate the inspiring ongoing research activities.
Graham Holt, MA
Technology & Training Specialist
Graham received his bachelor's degree in Earth and Environmental Science with a concentration in Physics from Whittier College (Whittier, CA) in 2001. He joined the technical support team at Electrical Geodesics Inc. (Eugene, OR) in 2003, where he became familiar with cognitive neuroscience, technical training, dense array EEG, and international travel. He received his master's degree in Instructional Design from the University of Massachusetts Boston in 2016.

Graham joined Dr. Nelson's lab in 2013 as the lab's Technical and Training Specialist where he is responsible for anything equipment related (i.e. maintenance, repair, acquisition, configuration, creation…) and provides creative solutions to the problems that arise in a research environment out of the affectionately titled Office of Creative Solutions.

In a given day he may be molding, designing, grinding, soldering, 3-D printing, hot gluing, sewing, wrangling with equipment vendors, or solving any number of technical problems that arise. He has been told that he is a jack-of-all-trades. If you see someone in an aloha shirt running around the lab, that's probably him.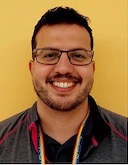 Stephen Pihl
Program Coordinator

Stephen received his bachelor's degrees in Biology and Neuroscience in 2022 from the University of Delaware (Newark, DE). Stephen worked in Hawaii, helping adults with Autism perform their daily tasks and live happy lives before moving back to Boston and joining the Laboratories of Cognitive Neuroscience. Stephen has an interest in developmental neuroscience and the various ways the environment can impact development. He is excited to be involved with the LCN and learn more about the equipment used in the lab. When Stephen isn't working, you can find him hiking, going to the gym, or spending time playing video games with his friends!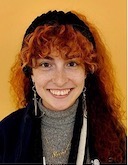 Sheena Odabashian
Program Coordinator

Sheena is a recent Berklee College of Music graduate with a double major in music therapy and music business, and a double minor in music technology and psychology. She has an interest in exploring how music affects cognitive function and development and is passionate about making mindfulness and medicine more accessible in underserved communities. She plans to use what she learns at LCN to introduce accessible community health and well-being centers throughout the states that act as an intersection between music therapy, music technology, medicine, and research. When she isn't doing anything music or research-related, Sheena enjoys learning new hobbies in her free time. Currently she is learning how to roller skate, makes a new ice cream recipe every month, and is in the process of restoring a 1960s Jukebox!