Elizabeth C Engle |

Overview
Principal Investigator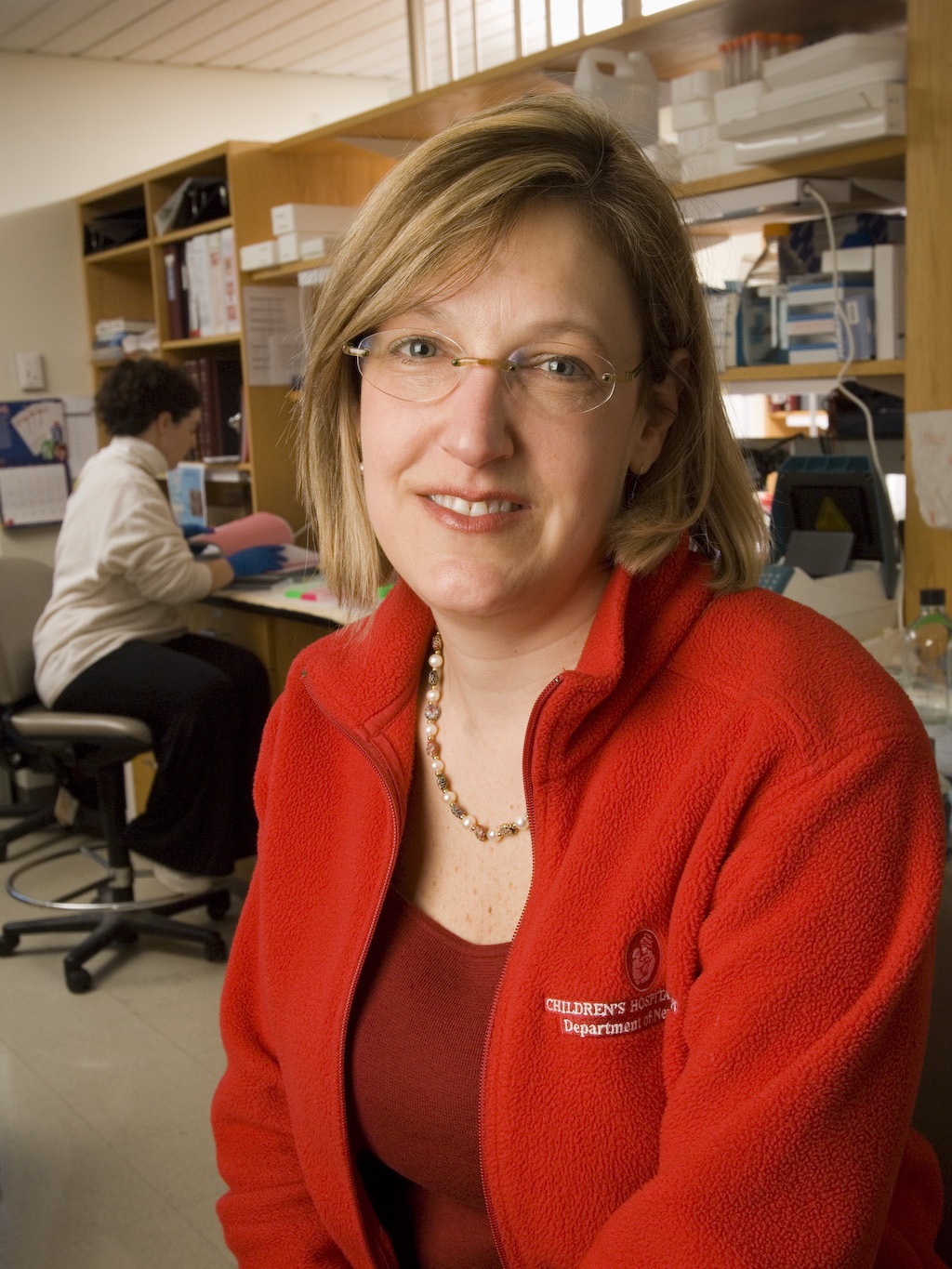 Elizabeth Engle is Professor of Neurology and Ophthalmology at Harvard Medical School and an Investigator of the Howard Hughes Medical Institute. At Boston Children's Hospital, she is a member of the Departments of Neurology, Ophthalmology, and Medicine (Genetics), a member of the FM Kirby Neurobiology Center and the Program in Genomics, and a senior investigator for The Manton Center for Orphan Disease Research. She is also an Associate Member of the Broad Institute.
Dr. Engle attended Middlebury College and the Johns Hopkins School of Medicine. She trained in Pediatrics at Johns Hopkins, in neuropathology at Mass General Hospital, and in adult and child neurology in the Longwood Neurology Training Program and Boston Children's Hospital. Following her residencies, she was a research fellow with Louis Kunkel and then with Alan Beggs in the Division of Genetics at Children's prior to establishing her own research lab in 1997. In addition to her research, Dr. Engle continues to care for child neurology patients, primarily consulting for children and adults with congenital cranial dysinnervation disorders.
Dr. Engle's research has been recognized by multiple honors, including the E Mead Johnson Award for Research in Pediatrics from the Society for Pediatric Research, the Sidney Carter Award in Child Neurology from the American Academy of Neurology, and a Research Award for Vision from the Alcon Institute.