Patient and Family Resources | Overview
Both parents of newly diagnosed children as well as those diagnosed as adults have commented that it can be challenging to absorb and process all the information received during the initial diagnosis. Other individuals and families have contacted us asking about available clinics, support groups, meetings, and programs. With that in mind, we wanted to provide a list of patient resource links. Although we have reviewed the content of these sites and believe they offer appropriate information on neuromuscular disease and related topics, we are not responsible for the actual publications on these sites. Any concerns related to the contents of any of these websites should be directed to the webmaster of the linked site.
Informational & Patient Support Websites

A British information point for all individuals with centronuclear and myotubular myopathy, their families and careers.
Areas (and genes) of focus:  X-Linked Myotubular Myopathy (MTM1), Autosomal Dominant Centronuclear Myopathy (DNM2, RYR1), Autosomal Recessive Centronuclear Myopathy (BIN, RYR1, TTN).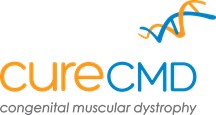 Cure CMD is a nonprofit organization focused on funding research and supporting those affected by congenital muscular dystrophy. CMD Subtypes supported include: Alpha-Dystroglycanopathy, Collagen VI, Collagen XII, LAMA2, LMNA, and SELENON.
Areas (and genes) of focus:  Collagen VI Congenital Muscular Dystrophy (COL6A1, COL6A2 and COL6A3); Alpha-Dystroglycan Related Muscular Dystrophies (ALG13, B3GLNT2, B4GAT1, DAG1, DOLK, DPM1, DPM2, DPM3, FKRP, FKTN, GMPPB, ISPD, LARGE, POMGnT1, POMGnT2, POMT1, POMT2, RXYLT1/TMEM5); LAMA2 Congenital Muscular Dystrophy (LAMA2); LMNA (A/C) Related Disorders: LMNA-Related Congenital Muscular Dystrophy, Emery-Dreifuss Muscular Dystrophy Type 2, Emery-Dreifuss Muscular Dystrophy Type 3, Limb-Girdle Muscular Dystrophy type 1B; SELENON-Related Myopathy (SELENON/SEPN1); Collagen XII Related Disorders (COL12a1).

AFBS is a non-profit organization striving to stimulate, advance and move forward the science of treating myopathies while supporting the community of Nemaline Myopathy with information, resources and solutions.
Areas (and genes) of focus: Nemaline Myopathy (ACTA1, CFL2, KBTBD13, KHLH40, KHLH41, LMOD3, MYBN, NEB, TNNT1, TNNT3, TPM2, TPM3).

Created by the parents of Joshua Frase, the Joshua Frase Foundation provides information for families and physicians about Myotubular and Centronuclear Myopathy as well as upcoming events, useful links, and more. 
 
Areas (and genes) of focus: Centronuclear Myopathy (BIN, DNM2, RYR1, SPEG, TTN) and X-Linked Myotubular Myopathy (MTM1).

Sponsoring hundreds of research projects on neuromuscular diseases, the MDA provides listings of active clinical trials, information on muscular disease, as well as available services and resources.
As part of their follow up services, the Muscular Dystrophy Association has healthcare service coordinators, professionals who are trained to provide information and support to families with neuromuscular disease. Healthcare Service Coordinators are ready to assist families during their visit to the Muscular Dystrophy Association clinic, helping to obtain equipment and services, providing information about activities, meetings and programs, as well as giving referrals to other services. You can locate the Healthcare Service Coordinators in your area by visiting the MDA website.
Areas of focus: Muscular Dystrophies, Myopathies, Motor Neuron Diseases, Ion Channel Diseases, Mitochondrial Diseases, Neuromuscular Junction Diseases, and Peripheral Nerve Diseases.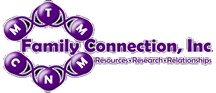 MTM-CNM Family Connection aims to connect families affected by Myotubular Myopathy (MTM) and/or Centronuclear Myopathy (CNM) to resources, research, and relationships within the MTM-CNM community.
Areas (and genes) of focus: X-Linked Myotubular Myopathy (MTM1) and Centronuclear Myopathy (BIN, DNM2, RYR1, SPEG, TTN).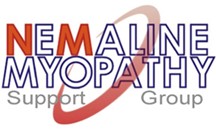 Created and designed by David McDougall, the Nemaline Myopathy (NM) Web site is an online resource for individuals with nemaline myopathy and their families. Meet other families around the world by becoming a member of the warm, lively and supportive NM group.
Areas (and genes) of focus: Nemaline Myopathy (ACTA1, CFL2, KBTBD13, KHLH40, KHLH41, LMOD3, MYBN, NEB, TNNT1, TNNT3, TPM2, TPM3).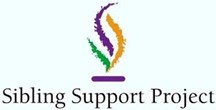 Based on the belief that an illness or disability affects all family members, the Sibling Support Project focuses on the interests of brothers and sisters of individuals with disabilities.

The RYR-1 Foundation was started by members of the Goldberg Family. The goal of the RYR-1 Foundation is to support research leading to an effective treatment or a cure for RYR-1-Related Diseases. This is achieved through the support of RYR-1 research, the education of medical professionals about RYR-1-Related Disease, and by providing patient and family support and advocacy.
Areas (and genes) of focus: RYR-1-Related Diseases (RYR1).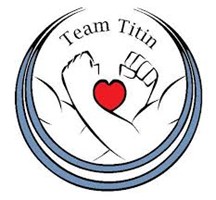 Team Titin is a consortium of scientists and affected community members whose mission is to connect, educate and inspire researchers, clinicians and families with a focus on titin-related muscle and heart disorders. Learn more at titinopathy.com or contact Sarah Foye at: FoyeSarah@gmail.com.
Areas (and genes) of focus: Titin (TTN)
Patient Registries

Created to identify the global congenital muscle disease population for the purpose of raising awareness, standards of care, assisting with enrollment in clinical trials, and in the future finding treatments or cures.
Genes registered:  ACTA1, ACTN2, AGRN, ALG13, ALG14, ALG2, ALG3, B3GALNT2, B4GAT1/B3GNT1, BAG3,  BIN1, CACNA1S, CCDC78, CFL2, CHAT, CHKB, CHRNA1, CHRNB1, CHRND, CHRNE, CHRNG, CNTN1, COL12A1, COL13A1, COL6A1, COL6A2, COL6A3, COLQ, CRYAB, DAG1, DES, DNAJB6, DNM2, DOK7, DOLK, DPAGT1, DPM1, DPM2, DPM3, EMD, FHL1, FKBP14, FKRP, FKTN, FLNC, FXR1, GFPT1 , GGPS1, GMPPB, GNE, GOLGA2, GOSR2, HNRNPA1, HRAS, HSPB8, INPP5K, ISPD, ITGA7, KBTBD13, KLHL40, KLHL41, KY, LAMA2, LAMA5, LAMB2, LARGE, LDB3/ZASP, LMNA, LMOD3, LRP4, MEGF10, MICU1, MSTO1, MTM1, MUSK, MY09A, MYBPC3, MYH2, MYH6, MYH7, MYH8, MYL1, MYL2, MYO18B, MYOT/TTID, MYPN, NEB, ORAI1, PAX7, PGM1, PIGY, PLEC, POLK, POMGNT1, POMGNT2/GTDC2, POMK/SGK196, POMT1, POMT2, PREPL, PYROXD1/RYROXD1, RASPN, RPH3A, RXYLT1/TMEM5, RYR1, RYR3, SCN4A, SELENON/SEPN1, SLC18A3, SLC25A1, SLC5A7, SNAP25, SPEG , STAC3, STIM1, SUN1, SUN2, SYNE1, SYNE2, SYT2 , TCAP, TNNI3, TNNT1, TNNT3, TPM1, TPM2, TPM3, TRAPPC11, TRDN, TTN, TUBB3, UNC13A, unknown, VAMP1/SBY1, VCP, VMA21, & ZAK.

Created to continue to build the CNM/MTM community and accurately describe its demographics, and to create an investigator-patient relationship in order to allow researchers to better understand CNM/MTM and locate potential subjects for clinical trials.
Conditions registered: Centronuclear and Myotubular Myopathy.
This page was last updated October 20, 2020.