The Beggs Laboratory would like to acknowledge all of the past members who have contributed to our team! We wish them great success in all their endeavors!
If you are missing from this page, or you have new information to update us with, we would love to hear from you!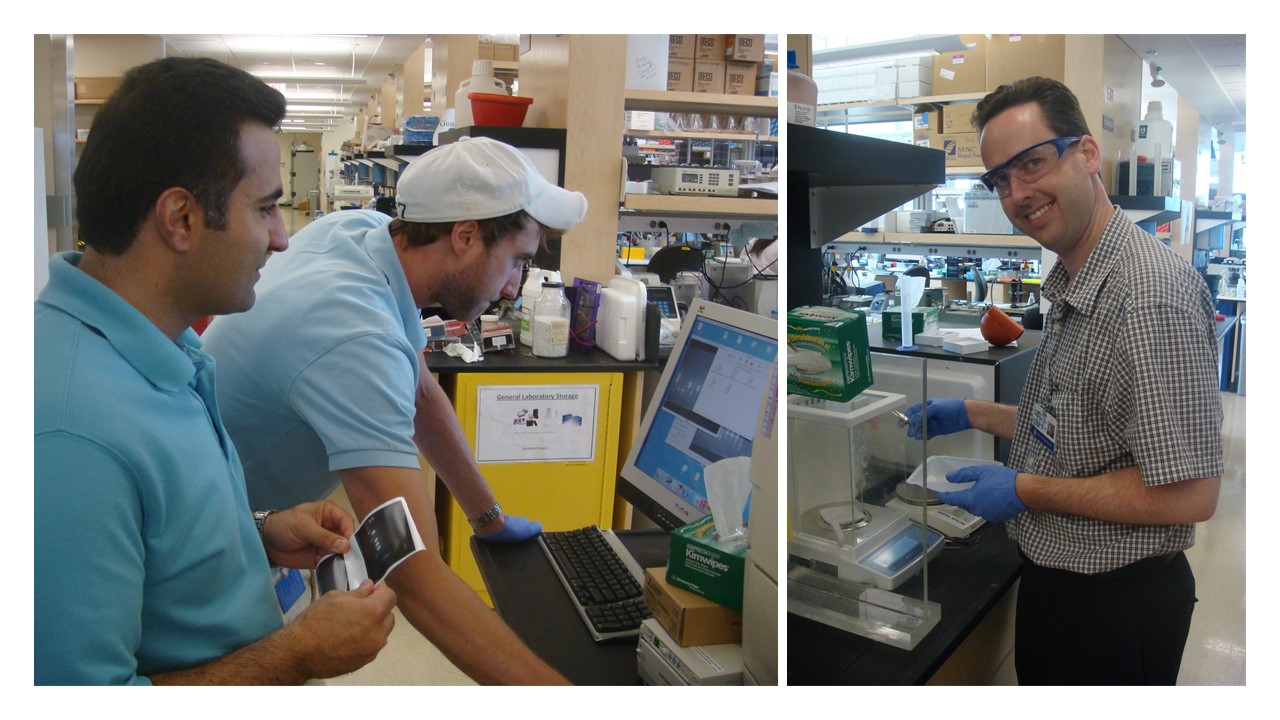 Instructors & Research Fellows
Years
Name
Current Position
 1992 - 1997
Elizabeth Engle, MD
Principal Investigator, F.M. Kirby Neurobiology Center; Senior Associate, Department of Neurology; Investigator, Howard Hughes Medical Institute; Faculty in Neurology, Ophthalmology, and Medicine (Genetics & Genomics), Boston Children's Hospital, Professor of Neurology, Harvard Medical School
 1994 - 1995
Kathryn North, PhD 
Institute Director at Murdoch Children's Research Institute; David Danks Professor of Child Health Research at the University of Melbourne
 1995 - 1997
Douglas Vander Woude, MD 
Cosmetic Surgeon, Plastic Surgery Associates
 1996 - 1998
Kathryn Swoboda, MD 
Chair in Neurogenetics; Director, Neurogenetics Program Co-Director, MGH Neurogenetics Diagnostic Laboratory
1996 - 1999
Duangrurdee Wattanasirichaigoon, MD 
Chief of Genetics, Ramathibodi Hospital, Mahidol University; Professor, Department of Pediatrics (Ramathibodi), Mahidol University
1997 - 2001
Fumio Takada, MD, PhD 
Director, Department of Genetics and Genomics, Kitasato University Hospital; Professor, Chair, Department of Medical Genetics and Genomics, Kitasato University
1997 - 2012
Hanna Gazda , MD, PhD 
Principal Investigator; Assistant Professor in Pediatrics, Harvard Medical School
1999 - 2003
Despina Sanoudou 
Collaborating Scientist at Biomedical Research Foundation of the Academy of Athens; Assistant Professor of Pharmacology, University of Athens
2001 - 2007
Kinga Tomczak, MD, PhD 
Assistant, Department of Neurology, Instructor of Neurology, Harvard Medical School
2001 - 2012
Pankaj Agrawal, MD, MMSc 
Medical Director, Gene Discovery Core; Physician in Medicine, Division of Newborn Medicine; Associate Professor of Pediatrics, Harvard Medical School
2004 - 2007 
Chris Pierson, MD, PhD 

Neuropathologist, 

Anatomic Pathology, Nationwide Children's Hospital; Associate Professor, Center for Muscle Health & Neuromuscular Disorders, Ohio State University
 2007 - 2015
Vandana A Gupta , PhD 
Principal investigator, Division of Genetics, at Brigham and Women's Hospital; Assistant Professor, Harvard Medical School
 2007 - 2011
Michael Lawlor, MD, PhD 
Assistant Director, Neuroscience Research Center, Children's Hospital of Wisconsin; Associate Professor of Pediatrics, the Medical College of Wisconsin
 2010 - 2013
Wen-Hann Tan, BMBS 

Attending Physician, Division of Genetics and Genomics, Assistant Professor of Pediatrics, Harvard Medical School

2010 - 2015
Mugdha Joshi , MD  
 
 2012 - 2014
Ozge Ceyhan Birsoy , PhD 
Assistant Attending, Clinical Molecular Geneticist, Memorial Sloan Kettering Cancer Center
 2013 - 2014
Pedro Ciarlini, MD   
Auxiliary Professor of Pathology, Federal University of Ceara, Sobral, Brazil; Head of the Flow Cytometry Division, Clementino Fraga Laboratory, Fortaleza, Ceara
 2014 - 2015
Joel McDade, PhD 
Associate Director of Business Development, Addgene
 2015 - 2017
Minttu Marttila, PhD
National Institutes of Health and Welfare Finland
 2016 - 2017
Fouad Al Ghamdi, MD  
Pediatric Neurology, King Fahad Specialist Hospital
Genetic Counselors
Research Technicians & Assistants
Susan Wang
Charles Midgett
Jesse Lugus
Olivia Guo
Christa Abraham
Rebecca Schweikert
Patricia Zera
Xin Zhao, MS, MD
Matt Ronan
Amelia Greggel
Melissa Barger
Nicole Yang
Rachel Soemedi, MS
Mee Rie Sheen, MS
Gabriel Griffin
Kiyomi Cho
Matthew Stein
Benjamin Read
Kyle Schoppel
Leana Doherty
Zoe Chen
Talia Savic
Brandon Rider
Christopher Buros
Michael Landowski
Rachel Edelstein
Ryan Darnall
Michelle Graff
Roxanne Ghazvinian
Tanya Holmes
Ayano Kondo
Sophia Nam
Neeha Nori
Melisa Poulos
Emily Roumm
Graduate & Medical Students
David Fribourg
Michael Ettore
Leslie Frieden
Hajer Gasmi
Brooke Roebuck
Danielle Pier
Emily Roumm
Cynthia Hsu
Mariana Fontes
Laura L. Smith
Rebecca Gibbs
Undergraduate Students
Adrian Castro
Meg Macy
Alessandro Nardi
Alison Arch
Esala Sumadasan
Laura DeGirolami
Oliva Guo
Daniel Newberger
Elizabeth Asch
Colin Baker
Jesse Schoonmaker
Molly O'Connell
Elizabeth Barrett
Omri Geva
Ariana Wermer-Colan
Stacey Gundry
Junko Shimizu
Iléana Blancq
Emma Senner
Kamryn Jebb
Jessica Bass
Nate Goldman
Stacey Gundry
Jessica McIntire
Nancy Resteghini, B.S.
Junko-Shimazu
Ethan Talbot
Ariana Wermer-Colan
Mervin Zhao
This page was last updated October 21, 2020.