Arnett Lab Research |

Overview

Dr. Arnett and her research team aim to improve precision medicine care for children and families affected by neurodevelopmental disorders. Dr. Arnett's laboratory investigates brain-behavior associations leading to atypical neurodevelopment among children. Research initiatives have included investigations of neurocognitive and genetic etiologies of ADHD, learning disorders and autism; as well as single gene disorders associated with autism and intellectual disability.
A more detailed breakdown of our research goals: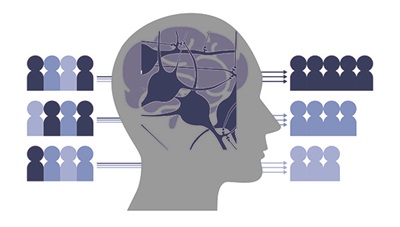 School-aged children with ADHD and related neurodevelopmental disorders: What cognitive, neuropsychological, and genetic factors are associated with diagnoses of attention deficit hyperactivity disorder (ADHD) and associated symptoms?

Preschool-aged children at risk for ADHD: Are there neurocognitive differences that we can measure using EEG and neuropsychological testing that will predict which children at risk for ADHD will go on to develop the disorder in later childhood?

Brain-based biomarkers associated with neurodevelopmental disorders: What can neurobiological markers of ADHD and neurodevelopmental disorders tell us about the origin of these symptoms? How can these biomarkers help us develop individualized treatment plans for each child and family?