Nina Gluchowski |

Overview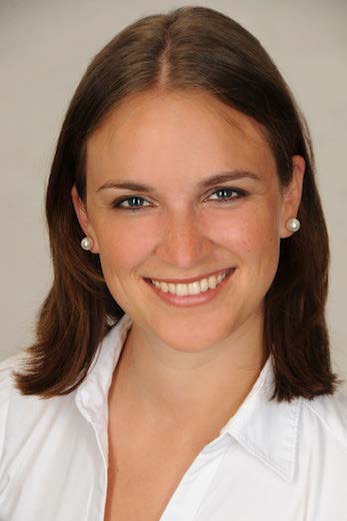 College: Ludwig Maximilians University of Munich, Germany
Medical School: Technical University of Munich, Faculty of Medicine, Germany
Residency: Boston Combined Residency Program in Pediatrics
Mentors: Samuel Nurko, MD, MPH & Isaac Kohane, MD, PhD
Awards: Max-Weber-Scholarship of the German National Academic Foundation (2001-2009) (Academic Scholarship)
Publications: 
1. Wernicke CM, Richter GH, Beinvogl BC, Plehm S, Schlitter AM, Bandapalli OR, PRazere da Costa O, Hattenhorse
UE, Volkmer I, Staege MS, Esposito I, Burdach S, Grunewald TG. MondoA is highly overexpressed in acute
lymphoblastic leukemia cells and modulates their metabolism, differentiation and survival. Leukemia Research. 2012
Jun; 36(9): 1185-92. Cited in PubMed; PMID: 22748921. Pub Status: Published.
 Other Articles
1. Beinvogl BC. (2010, April 28). Transcriptome analysis of pediatric acute lymphoblastic leukemia (cALL) vs. normal
cord blood derived CD19+CD10+ fetal B cells reveals a novel signature of the malignant phenotype. Medical Thesis:
Pub Status: Published.