Leadership Group
Ofer Levy, MD, PhD
Director, Precision Vaccines Program
Staff Physician & Principal Investigator, Division of Infectious Diseases
Professor of Pediatrics, Harvard Medical School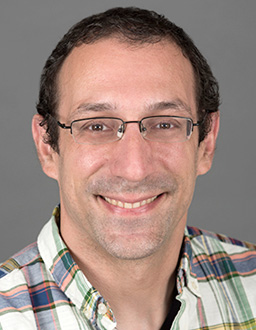 Al Ozonoff, PhD
Associate Director, Precision Vaccines Program
Director, PVP — Data Management Core
Associate Professor, Harvard Medical School
Dr. Ozonoff is associate professor of pediatrics at Harvard Medical School and a patient safety researcher at Boston Children's Hospital. His research focuses on statistical methods to support and enhance public health, patient safety, and biomedical research, especially vaccinology. He received his Ph.D. in mathematics at University of California, Santa Barbara, in 2002 and has held faculty appointments at the Harvard School of Public Health and Boston University School of Public Health before joining Boston Children's. He was a 2016 HMS Fellow in Bioethics and serves in a number of consulting roles with public health agencies. Dr. Ozonoff has been a senior scientist involved in the planning and implementation of EPIC-HIPC for several years. He is faculty in the Precision Vaccines Program (PVP) and the DMC Core Lead with oversight of EPIC-HIPC data management including data monitoring, security, access, quality assurance, computing resources, and public deposition.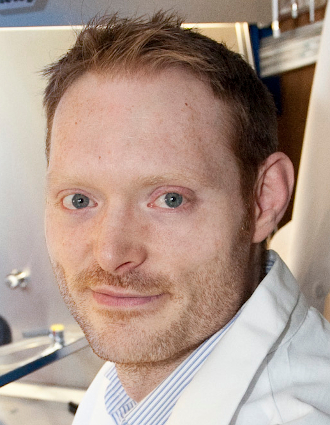 David Dowling, PhD
Lead, Adjuvant Discovery & Development Laboratory, PVP
Operational Lead, PVP
Research Associate, Division of Infectious Diseases
Instructor in Pediatrics, Harvard Medical School
Dr. David Dowling is an immunologist and vaccinologist, Instructor in Pediatrics at Harvard Medical School and a faculty in the Precision Vaccine Program, Division of Infectious Diseases, Boston Children's Hospital. Dr. Dowling obtained a B.Sc. in Biotechnology (Hons) and Ph.D. in Immunology/Vaccinology/Parasitology at Dublin City University (in 2009), where his graduate work made groundbreaking progress in characterizing the immune-polarizing effects of parasite proteins and development of anti-helminth vaccines. David completed his postdoctoral research in the laboratory of Dr. Levy in the Division of Infectious Diseases, Boston Children's Hospital, where he pioneered innovative use of primary human in vitro modeling, early life animal models in vivo, novel vaccine formulation strategies and multi-omics data integration to develop adjuvanted vaccines targeted to vulnerable populations. His work has resulted in multiple first-authored publications in journals such as the Vaccine, Journal of Clinical Investigation Insight, Journal of Immunology, ImmunoHorizons, Biomaterials, Molecular & Cellular Proteomics, the Journal of Allergy & Clinical Immunology and Trends in Immunology and numerous patent applications of novel intellectual property. David has played a key role in the conception and initiation of BCH's Adjuvant Discovery (since 2014) and Development Programs (since 2018), NIH-funded contracts, aimed at discovering/developing novel small molecule adjuvants and formulating them to enhance immunization against pertussis and influenza in infants and the elderly, respectively. David is also a formal Fellow of the American Association of Immunologists AAI Public Policy Program, with a special focus on vaccinology, public and political awareness and NIH funding advocacy.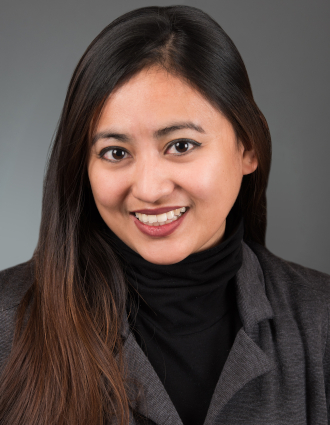 Joann Arce, PhD
Research Fellow, Division of Infectious Diseases
Dr. Joann Diray Arce is a research fellow in Pediatrics at Harvard Medical School and Division of Infectious Diseases at Boston Children's Hospital. She completed her Ph.D. in Microbiology and Molecular Biology at Brigham Young University in Provo, Utah. She conducted research on the characterization of salt stress response and tolerance in halophytes using transcriptomics and LC-MS/MS proteomics analysis. She also studied mitochondrial DNA replication systems in the model organism Arabidopsis thaliana. Her experience in both advanced molecular biology and bioinformatics have expanded her interests to human systems immunology using big studies. She is the Scientific and Operational Manager of the Data Management Core (DMC) for the Expanded Program on Immunization Consortium-Human Immunology Project Consortium with roles of providing coordination, quality assurance, quality control and analysis of international metadata and systems vaccinology datasets to characterize vaccine-induced OMIC signatures that protect newborns. She has current projects focused on in vitro modeling of age/sex-dependent responses on the metabolic profiles after vaccination. She is also an investigator on the funded HIPC II Signatures Project, a collaboration with multi-institutional HIPC centers with the primary goal of populating the NIAID's ImmPort database and analyzing datasets with protective vaccine signatures from published literature.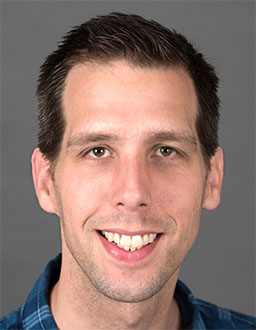 Simon van Haren, PhD
Faculty, Division of Infectious Diseases
Instructor, Harvard Medical School
Dr. van Haren obtained his Ph.D at Utrecht University in The Netherlands, where he conducted immunological and biochemical research regarding the formation of Factor VIII-neutralizing antibodies in patients with hemophilia A. His research project was focused on the mechanism of endocytosis of Factor VIII by human dendritic cells, the presentation of antigenic peptides on MHC class II and the identification of antigen-specific CD4+ T cells. During his postdoctoral fellowship in the lab of Dr. Levy, his research has focused on characterizing age-specific immune responses to vaccine adjuvants. He has modeled the immune systems of newborns, 6-month old infants, adults, and elderly individuals in different in vitro settings, such as whole blood, monocytes, monocyte-derived DCs, B-and T-cells and a microphysiological tissue construct. Supported by an Early Career Award from the Thrasher Research Fund, he initiated a project that aims to identify combinations of Toll-like receptor (TLR) and C-type lectin receptor (CLR) agonists that could overcome the classical impairment in Th1-polarization seen in newborns. This study has identified novel age-dependent synergy between specific TLR and CLR agonist combinations, which are currently under evaluation for their ability to enhance early life immunity against Respiratory Syncytial Virus (RSV).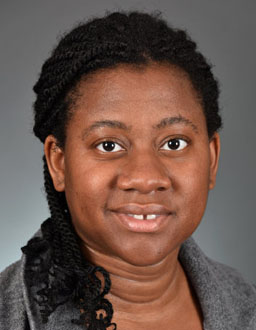 Oludare Odumade, MD, PhD
Global Health Pediatric Researcher, Precision Vaccines Program
Intermediate Care Program Hospitalist, Division of Medical Critical Care at Boston Children's Hospital
Instructor in Pediatrics, Harvard Medical School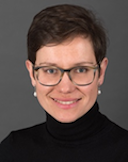 Kinga Smolen, PhD
Research Associate, Boston Children's Hospital
Research Associate, Harvard Medical School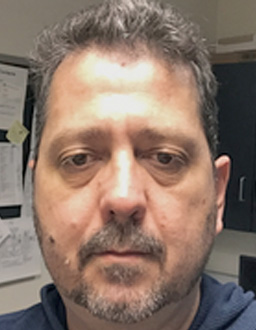 Guzman Sanchez-Schmitz, MSc PhD
Research Associate, Division of Infectious Diseases
Research Associate, Harvard Medical School
Dr. Sanchez-Schmitz has a Master of Science in Molecular Biology focused on Genetics from CINVESTAV-IPN and a Ph.D. in Immunology focused on Human Bioengineering from CINVESTAV-IPN and Mount Sinai School of Medicine in New York. During his Ph.D., he studied the autonomous development of monocytes into dendritic cells using three-dimensional bioactive tissue constructs. With this experience, he was invited to participate in a biotech company to develop a human model for rapid vaccine assessment, a program funded by DARPA. Dr. Sanchez-Schmitz's research on this program successfully produced many patents. After 5 years in industry, he was invited to join Dr. Levy at Boston Children's Hospital and Harvard Medical School in 2010 to focus on the design and development of a completely human tissue construct reproducing in vivo neonatal immune responses. His new microphysiologic age-specific human tissue construct autonomously generates strong antigen-presenting cells able to reproduce primary adaptive responses from neonatal cells after in vitro immunization with licensed pediatric vaccines such as HBV, BCG, DTaP, PCV-13, and PCP (Frontiers in Immunology. 2018 Nov 20;9:2634). His work has helped secure millions of dollars in funding from sources such as DARPA, Bill & Melinda Gates Foundation and the NIH. He is convinced that better, safer and more effective therapeutics for humans can be achieved by focusing pre-clinical selection of candidates on human cells under microphysiological conditions. His breakthrough work could provide fundamental insights into how vaccines, adjuvants, chemicals, and biologicals work in early human life. His more than 18 years of experience developing cutting-edge in vitro human models that reliably reproduce the in vivo physiology of targeted organs have led to many peer-reviewed publications, patents, standard operating procedures, grants, and sponsored research agreements. "I am extremely honored by the opportunity to be part of the Precision Vaccines Program at Boston Children's Hospital and Harvard Medical School. Sincerely, Guzman Sanchez-Schmitz, MSc, Ph.D.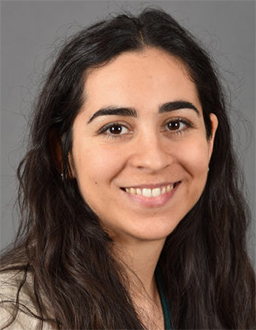 Asimenia Angelidou, MD, PhD
Staff Neonatologist, Division of Neonatal-Perinatal Medicine
Associate Personnel, Division of Infectious Diseases
Instructor, Harvard Medical School
Dr. Angelidou obtained her MD and Ph.D. in Immunopharmacology from the University of Athens in Greece. She completed her pediatric residency at the University of Texas Southwestern and is completing her clinical fellowship in Neonatal-Perinatal Medicine at Boston Children's Hospital. Dr. Angelidou completed a post-doctoral fellowship at Tufts University where she studied and extensively published on the role of mast cell activation in autism spectrum disorders under the mentorship of Dr. Theoharides. She joined the Levy Lab in July 2015 with an interest in neonatal innate immunity and vaccinology. Her main project focuses on characterization of vaccine-induced primary and trained innate immune activation in newborns. Trained immunity alludes to previously activated innate immunity exhibiting altered responses to subsequent stimuli. This mechanism could mediate heterologous effects of live attenuated vaccines, such as Bacille Calmette-Guérin (BCG), whereby a vaccine against one pathogen may also protect against others. This work can provide fundamental insights into the mechanisms by which common licensed neonatal vaccines protect in early life and can inform future early life vaccine development.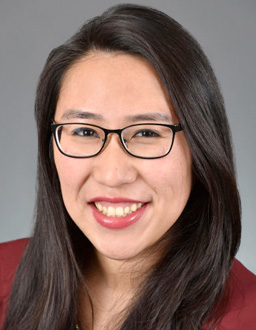 Diana Vo, BA
Interim Program Manager, Precision Vaccines Program, Division of Infectious Diseases
Diana Vo graduated from Boston University with a degree in Sociology and Public Health. After her time at BU and UNICEF, Diana made it her mission to empower individuals for personal and social change. With the experience and skills that Diana has obtained from the Precision Vaccines Program, she hopes to continue her career as a public health advocate and to one day lead a non-profit organization fighting for health and human rights.
Research Associates and Fellows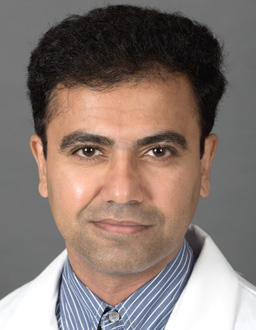 Soumik Barman, PhD
Postdoctoral Research Fellow, Precision Vaccines Program, Division of Infectious Diseases
Research Fellow in Pediatrics, Harvard Medical School
Dr. Soumik Barman is a postdoctoral research fellow in the Precision Vaccines Program, Division of Infectious Diseases at Boston Children's Hospital with an academic appointment as research fellow in Pediatrics at Harvard Medical School. Soumik obtained his Ph.D. in Life Sc. (Microbiology) from Jadavpur University in India, where he used a relatively new strategy to make a multivalent heat-killed Shigella vaccine candidate (by using different animal models). In his postdoctoral research at Osaka University, Japan, he characterized a unique lamina propria cell subset in human gut which possesses an anti-inflammatory signature. By targeting this new modulatory subset of myeloid cells, it is possible to develop a novel diagnostic and therapeutic protocol for Ulcerative Colitis patients. After moving to Seattle, USA, he started work on T cell responses to mycobacterial lipid antigens in non-human primate models of tuberculosis at University of Washington, which could inform future opportunities to develop lipid antigens as vaccine immunogens or CD1-restricted T cells as immune correlates of protective immunity against tuberculosis. Currently, Soumik is involved in NIH-funded Adjuvant Discovery and Adjuvant Development contracts and related studies under Precision Vaccines Program, which is focusing on characterizing the effects of novel adjuvants on the immune system. The innate immune pathway by which adjuvants augment the potency and protection of vaccine-induced adaptive immunity are not well defined. Soumik, Dr. Dowling and Dr. Levy are working as a team in Adjuvant Development contract to develop a next generation infant Bordetella pertussis vaccine because of the resurgence of Pertussis in many countries and routine vaccination did not prevent Pertussis outbreak because of waning effectiveness. Overall, the goal would be to optimize the innate immunologic activity of the vaccine formulation through adjuvant strategies that specifically support early life Th1 and follicular helper T cell (TFH cell) differentiation.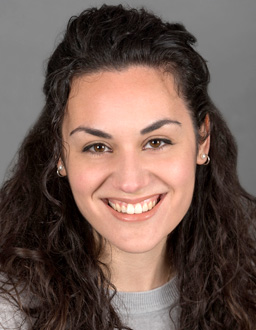 Elena Morrocchi
Postdoctoral Research Fellow
Elena Morrocchi received her Bachelor of Science degree in Biotechnology and her Master Degreee in Industrial Biotechnology respectively in 2014 and 2016, both at the University of Rome Tor Vergata. During her Internship at the ENEA Research center (Cesano,Italy) she was involved in the production of an immunocitokyne in a glyco-engineered plant of Nicotiana Benthamiana. Then she started her Ph.D. focusing her attention on the evaluation of B cells phenotype and transcriptomic profiles in HIV vertically infected patients who started the ART therapy early. After earning her Ph.D. in early 2020, she started as postdoctoral research fellow in the PVP lab maintaining the collaboration with the Bambino Gesù Children Hospital in Rome (Italy). Her research is mainly focused on the use of 3D in vitro tissue construct to study human immunological differences among different age groups (newborns, adults and elderly) and implement this platform to investigate the generation of antigen-specific B cell responses after the immunization of the model.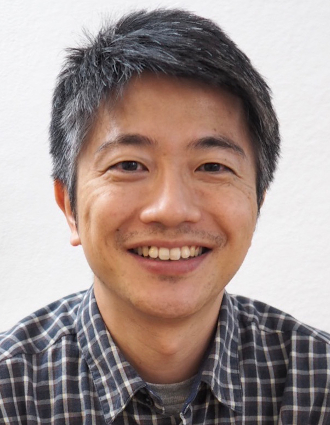 Etsuro Nanishi, MD PhD
Postdoctoral Research Fellow, Division of Infectious Diseases
Research Fellow, Harvard Medical School
Dr. Nanishi obtained his MD and PhD in Kyushu University, Japan. As working as a pediatrician, his former research interests were viral infections (e.g., RSV, VZV, Flu) among immunocompromised children, Japanese encephalitis in childhood, and Kawasaki disease. He and his team investigated novel treatment for Kawasaki disease through a Nod1 ligand-induced mouse model which they created. He joined the Levy Lab in Sep 2019 with a particular interest in adjuvants, immune ontogeny, and vaccinology. His main project focuses on development of TLR7/8 agonist-adjuvanted pertussis vaccine for neonates. He is sponsored by JPS (Japanese Pediatric Society) -SPR (Society for Pediatric Research) Fostering Leadership Program that supports research and career developments in pediatrics research and leadership roles.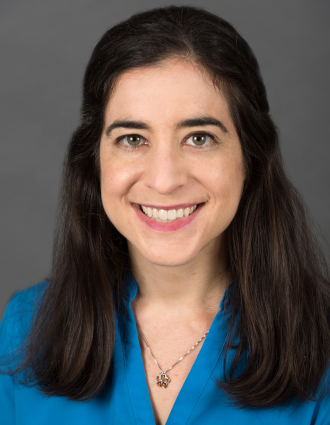 Amy Sherman, MD
Instructor, Harvard School of Medicine
Associate Physician, Brigham and Women's Hospital, Division of Infectious Diseases
Dr. Sherman is a clinician-scientist who studied medical anthropology at the University of Pennsylvania and obtained her MD from the George Washington University. She completed internal medicine residency and infectious diseases fellowship at Emory University. Starting in 2009, she worked at the NIH/NIAID in Dr. Anthony Fauci's Laboratory of Immunoregulation, under the direct supervision of Dr. Shyam Kottilil, and studied the reversal of immune exhaustion due to the checkpoint inhibitor PD-1 in T-cells derived from patients with chronic HIV and hepatitis co-infection. During her infectious diseases fellowship at Emory, she was awarded a T32 grant in Vaccinology from 2018-2020. She studied the impact of imprinting and repeated annual seasonal influenza vaccination on innate and adaptive immunity, in order to advance efforts to develop a universal influenza vaccine. She also served as a clinician researcher for various clinical studies, sponsors, and research groups, including NIH (DMID, DAIDS, DAIT, VRC), Vaccine Treatment and Evaluation Unit (VTEU), HIV Vaccine Trials Network (HVTN), HIV Prevention Network (HPTN), and the Human Immunology Project Consortium (HIPC) at the Hope Clinic, the clinical arm of the Emory Vaccine Center. Under the mentorship of Ofer Levy, MD PhD at PVP and Lindsey Baden, MD at BWH, she will continue immunologically based investigation by translational methods to identify mechanisms of the host immune response to vaccination, especially in the context of immune compromised populations. She is also involved with clinical and translational studies examining novel SARS-CoV-2 vaccine candidates.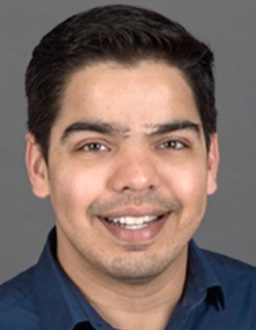 Dheeraj Soni, PhD
Research Fellow, Division of Infectious Diseases
Research Fellow (Pediatrics), Harvard Medical School
Dr. Dheeraj Soni is a molecular biologist, specifically interested in delineating mechanistic pathways regulating immune function. He earned a BS in Biotechnology degree from North Dakota State University and a Ph.D. in Cellular and Molecular Pharmacology from the University of Illinois at Chicago (in 2017). For his predoctoral research, Dheeraj focused on TLR4- and GPCR-induced pathways regulating endothelial barrier function. Utilizing novel peptides, tissue-specific knockout mouse models and in vivo gene deletion using CRISPR, he co-authored several high-impact journal publications. Working closely with Dr. Dowling, Dheeraj is involved with multiple aspects of adjuvant related projects. These projects are NIH-funded contracts, aimed at discovering novel adjuvants and developing formulations to enhance immunization against influenza and pertussis, in age-specific context. Dheeraj is particularly interested in receptor identification and studying cell-specific response of these adjuvants. As a part of the Precision Vaccines Program, the outcomes of his research work are aimed at guiding adjuvanted-vaccine development.
Research Assistants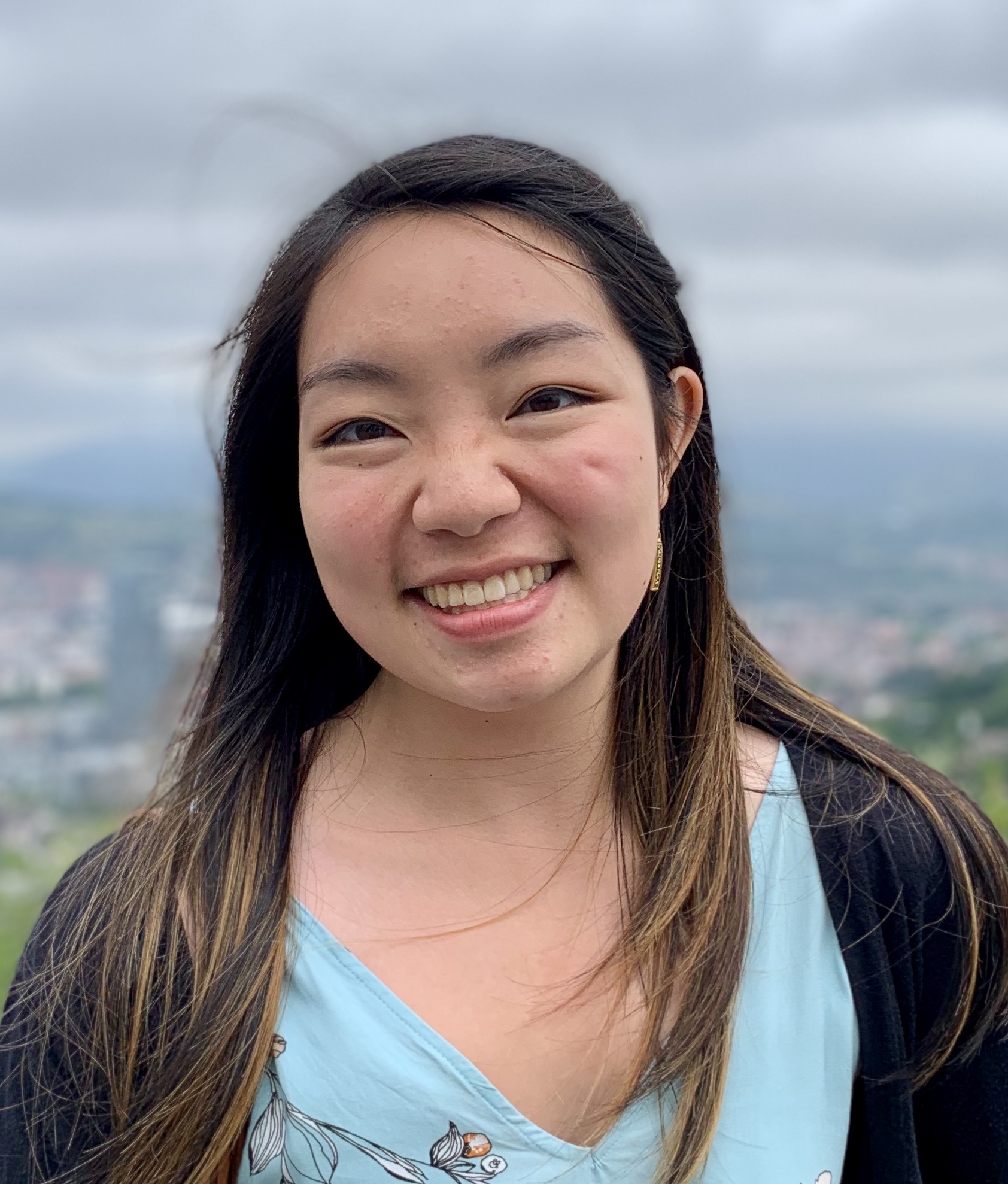 Katherine Chew, BS
Research Assistant
Katherine Chew graduated from the Massachusetts Institute of Technology in 2019 with a degree in Chemistry. She works as a Research Assistant in the Adjuvant Discovery Program under Dr. Dowling. Her project involves conducting a high throughput screen of small molecules at the ICCB-L Screening Facility in Harvard Medical School. The screen is being conducted on human peripheral blood mononuclear cells and will lead to the discovery of new adjuvants to enhance vaccines. Katherine is interested in the fields of infectious diseases and epidemiology and plans to attend medical school in the future.
Simon Doss-Gollin, BS
Research Assistant
Simon Doss-Gollin received his Bachelor's of Science in Ecology and Evolutionary Biology from Yale University in May 2020. As an undergraduate student he studied bacteria-bacteriophage interactions, using experimental evolution to demonstrate the potential to produce evolved antibiotic resistance in E. coli through treatment with bacteriophages. As a member of the Precision Vaccines Program, Simon works with Dr. Simon Van Haren to study the molecular mechanisms of combination adjuvants, and with the EPIC-HIPC team. Simon's research interests are in immunology and host-pathogen interactions, and he hopes eventually to enter an MD/PhD program.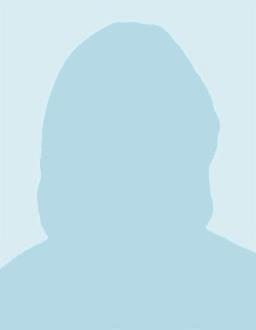 Gandolina Melhem, BS
Research Assistant
Gandolina Melhem received a Bachelor of Science in Biology with concentration in Health Science from Emmanuel College in May 2020. During her undergraduate career, she was part of a transplant immunology lab at Brigham & Women's Hospital, where she specifically investigated the immunotherapeutic potential of Regulatory T cells in down-regulating immune responses in transplant and autoimmune settings. As an undergraduate, Gandolina was also deeply engaged in student activism and social justice leadership on her campus as well as around the greater Boston. As a research assistant in the Adjuvant Discovery Program, Gandolina works on discovering, characterizing, and optimizing novel small molecule adjuvants that can be used to bolster immune responses to vaccine formulations. She is currently assisting in the development of an Opioid vaccine targeted towards adolescents and adults with history of Opioid Use Disorder. Gandolina aims to go to medical school fall of 2022 in pursuit of an MD/MPH with concentration in global health/humanitarian medicine.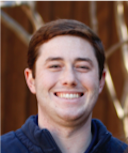 Timothy O'Meara, BS
Research Assistant
Timothy (Tim) O'Meara received his Bachelor of Arts degree in Chemistry with a minor in Psychology from Harvard College in May 2020. As an undergraduate, he studied the proteomic basis for disease phenotypes in Neurofibromatosis Type I and later worked on developing novel techniques for the control of protein O-GlcNAcylation. As a Research Assistant in the Precision Vaccines Program, Tim works with Dr. Borriello and Dr. Dowling on the Adjuvant Discovery/Development Program to discover novel small-molecule vaccine adjuvant candidates, characterize their mechanisms, and evaluate their in vivo activity. Tim aims to pursue a graduate degree following his time at Boston Children's Hospital, with a long-term focus on utilizing Chemical Biology techniques in the therapeutic discovery and development process.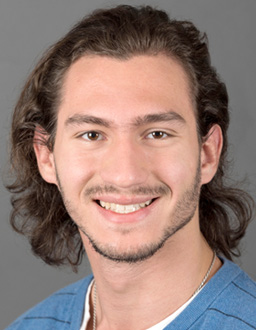 Alec Plotkin, BS
Research Assistant
Alec Plotkin received his Bachelor of Science in Chemical Engineering from Northeastern University in May 2018, with a Minor in Biochemical Engineering. As a Research Assistant in the Precision Vaccines Program, Alec works with Dr. Smolen on the Human Immunology Project Consortium (HIPC) to detect signatures of immune responses in newborns during the first week of life. His particular areas of responsibility include collecting and processing biosamples from newborns and adults, conducting immunological assays on these samples, and analysis and QC/QA of the data generated. Beyond this, he is always looking for new ways to improve workflow and help others in the lab. Alec has an interest in identifying and characterizing mechanistic pathways that are involved in the development of immune responses, including the development of predictive models for disease states. He is currently preparing applications for Ph.D. programs and aims to start in the fall of 2021.