2022 Application Update: Students interested in participating in the nine-month program are welcome to submit a resume/CV, cover letter, and writing sample to anesthesiaresearch@childrens.harvard.edu. Interviews and acceptances are offered on a rolling basis.
Unfortunately, due to uncertainty surrounding the COVID pandemic, we are not able to run the Summer 2022 Program.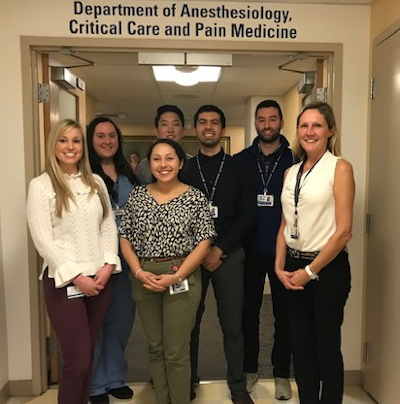 The Pediatric Anesthesia Clinical and Research Internship was started in 2010. The program offers a unique opportunity for students to work on a research project while also training as an anesthesia technician (9-month internship only) or observing/shadowing in the operating room (summer internship). Students are matched with a distinguished member of the Boston Children's Hospital faculty, and are involved in a research study from inception to manuscript preparation. Both clinical and lab environments provide challenging projects and involve a broad range of research techniques. The program culminates with a research symposium, where students engage in discussions and present findings on their individual projects in front of their peers, faculty, and program leaders.
PACaRI's mission statement
The mission of the program is to help undergraduate and graduate students build a foundation for careers in research and healthcare. By offering high quality mentorship, in-depth research experiences, and unparalleled hands-on learning opportunities, the program is designed to inspire its participants to be forward-thinking, innovative, lifelong learners.
The program:
complements the didactic training of undergraduate and graduate students to meet the nation's biomedical, behavioral, and clinical research needs
encourages individuals from diverse backgrounds, including those from groups underrepresented in research, to pursue further studies or careers in research
encourages individuals, including those from groups underrepresented in the medical field, to pursue healthcare studies
Izabela Leahy, RN, BSN, MS, Program Director
Amanda Baier, MPH, Program Manager