The RSZ TNC is led by an Executive Team that includes Mustafa Sahin, MD, PhD, Managing Director; Kira A. Dies, ScM, Executive Director; Lisa Prock, MD, MPH, Clinical Director; Stephanie Jo Brewster, MS, Director, Clinical Research Operations; Elizabeth Buttermore, PhD, Director, Translational In Vitro Models; Maya Chopra, MD, Director of Translational Genomic Medicine and Jed Hubbs, PhD, Director, Medicinal Chemistry Core. They work in conjunction with the distinguished Scientific Advisory Committee, including key department and division chairs from across Boston Children's, and our Strategic Advisory Council to set goals and priorities for the RSZ TNC.
The Rosamund Stone Zander Translational Neuroscience Center strives to improve the lives of all children with brain disorders by fostering timely and efficient translational research based on the core principles of scientific rigor, collaboration, transparency, objectivity, diversity, equity, inclusion, belonging, and access.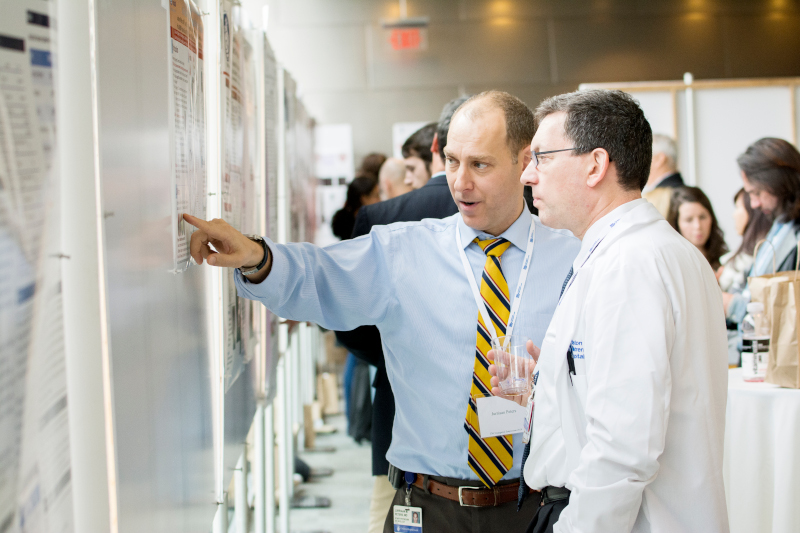 Our approach
The goal of the RSZ TNC is to improve the lives of children with brain disorders by fostering timely and efficient translational research based on core principles of scientific rigor, collaboration, diversity, equality, and inclusion. Our Mission is to: 
Translate

Accelerate the translation of research discoveries into new treatment options for pediatric nervous system disorders.

Collaborate 

Develop effective and transformative strategies for disorder management and treatment through collaborations among Children's Hospital's world-renowned investigators and clinicians in partnership with external research and patient communities.

Educate

Educate future leaders about critical components of pediatric translational neuroscience.

Communicate

Communicate new models of interdisciplinary translational medicine in pediatric neuroscience with local, national, and international collaborators in partnership with patient communities.

Engage

Encourage and elevate the inclusion of participants representing the global majority in translational research through community partnerships and the intentional reduction of linguistic, cultural, and economic barriers to participation.
RSZ TNC researchers engage in numerous collaborations with other academic researchers,the National Institutes of Health, disease-based foundations, and patient advocacy groups worldwide. The RSZ TNC also collaborates extensively with biotechnology, pharmaceutical, and medical device companies at every stage of research and development.
Training
The RSZ TNC facilitates the training of a new generation of investigators and leaders capable of collaborating as part of a team spanning preclinical to clinical work with novel and targeted treatments for individuals with a range of neurodevelopmental disorders. Training opportunities focus on core competencies in translational neuroscience such as critical aspects of transitioning from lab or animal studies to human clinical trials, understanding the drug discovery cycle, and appreciating the critical role of biomarkers and outcome measures in clinical trials.