Expert opinions delivered quickly
An expert online second opinion from the #1 children's hospital can reassure you that you are getting the best care for your child — from the comfort of your home. Everything is done online and securely, saving you the time and expense of traveling to Boston.
20% of all second opinions we provide result in a change in diagnosis. *
68% result in some change in recommended treatment.
33% of treatment recommendations are major changes.
* — reflects data for all completed opinions from the period of January 1, 2016, through December 31, 2019
How does it work?
We've partnered with Summus & PinnacleCare, leading healthcare organizations that connect patients to experts, no matter where you are. When you request an online second opinion:
You will be assigned a Care Advisor at PinnacleCare.
They will guide you through the medical records collection process and help you draft the questions you need to ask the Boston Children's Hospital expert.
A Boston Children's Hospital pediatric specialist will review your child's records and answer your questions.
We aim to deliver the report in seven to 10 business days after receiving all medical records. However, turnaround times can be extended if a specific provider is requested or if the case is recommended for a multi-disciplinary review.
If you are seeking an opinion from Cardiology or the Esophageal and Airway Treatment Center, please review our FAQs for more information.
Please do not start an online second opinion if:
the patient has surgery scheduled or treatment starting in less than four weeks
the patient/family is also pursuing an appointment at Boston Children's Hospital (virtually or in person)
the patient is currently hospitalized or in the ICU
the patient is seeking an opinion from a stroke expert
the patient resides outside of the U.S. and has limited, insufficient, or untranslated medical records, as this will delay the ability of a Boston Children's provider to complete the opinion. You may be asked for additional information to complete the second opinion.
Certain conditions that require multidisciplinary assessment, such as ROHHAD, PANS/PANDAS, and AFM, may not be good candidates for an online second opinion. If your child has one of these conditions, please review our FAQ page before placing a request.
If the Boston Children's expert assigned to your request determines that the case is not appropriate for an online evaluation, they will let your PinnacleCare Care Advisor know, and they will work with you on the next steps for in-person scheduling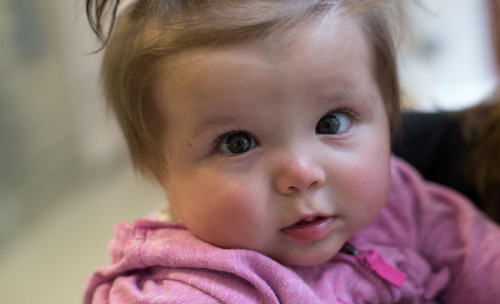 A second opinion brings hope
Caroline's parents feared the worst after an early pregnancy anatomy scan, but they pushed on. "Do everything you can. Get a second opinion," her mom said.
How much does it cost?
An online second opinion from Boston Children's costs:
$1,150 for cancer and blood disorder conditions (for more detail please see the FAQ section)
$850 for all other conditions
Currently, most health plans do not cover online second opinions or consultations, but you may elect to use your Health Care Saving Account (HSA) or Flexible Spending Account (FSA).
If the Boston Children's physician reviewing the case suggests another review of pathology results, your Care Advisor at PinnacleCare will contact you regarding the next steps. Please note that an additional fee may be charged.
How long will it take?
We aim to deliver the report in seven to 10 business days after receiving all medical records. However, turnaround times can be extended if a specific provider is requested or if the case is recommended for a multi-disciplinary review.This program is not designed to handle medical emergencies or provide treatment guidance if decisions must be made within the next four weeks.
If you live and have received care in the U.S., the PinnacleCare team will work with the physician practices and hospitals that you designate to collect all of your relevant medical records and information. This process can take up to two weeks.
International patients are required to collect and upload their medical records to the Summus platform. PinnacleCare will be available to guide you through this process. Please ensure you have a recent clinic note or comprehensive summary in English within the last year before starting your online second opinion process.
If your case is recommended for conference review where multiple providers comment on your case, the turnaround time could take three and six weeks to complete.
If you wish at any time to stop the online second opinion process, please contact your Care Advisor. However, once you have authorized us to proceed (upon completion of the online steps), we have received payment, and we have begun working on your request, we will not be able to refund payment.
If this is a medical emergency please immediately call your local emergency service number (911 in the U.S.) to get prompt medical attention, or go to your nearest hospital, emergency room, or urgent care center.