Research & Innovation |

Overview

Spanning basic, clinical, and translational investigation, the research program in neurology at Boston Children's Hospital is the largest at a pediatric facility in the world. Other rich neuroscience opportunities are close at hand elsewhere on our campus and with collaborating institutions such as Harvard and MIT.

Boston Children's offers Child Neurology residents almost limitless opportunities to engage in basic and translational neuroscience, participate in neurology clinical trials, and collaborate with cognitive neuroscience investigators.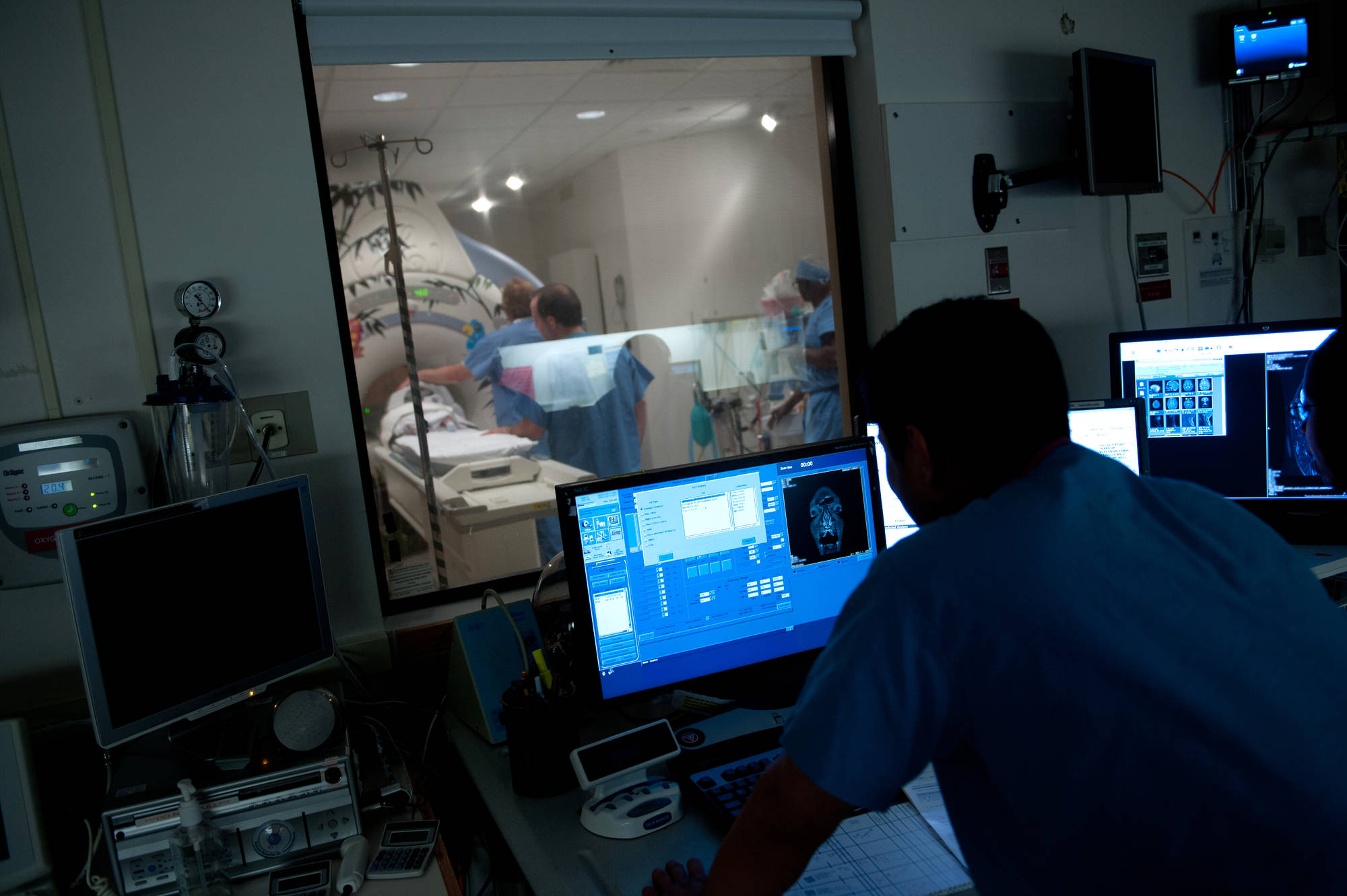 Research in the Department of Neurology
Research training is supported by an R25 grant, a T32 grant from the National Institute of Neurologic Disorders and by Stroke (NINDS) and a T32 grant from the National Institute of Mental Health.
Neurology residents have the opportunity to participate in a wide range of clinical trials, often in collaboration with basic scientists and clinicians in other departments and institutions.
Collaborating with researchers across Boston Children's, we have access to a wide range of tools: genome editing, zebrafish drug-screening platforms, neural stem cell assays, advanced neuroimaging, proteomics and many more. Many of our residents go on to complete postdoctoral research fellowships here after completing their clinical training.
Research around our campus
Just a block from the main hospital, the multidisciplinary F.M. Kirby Neurobiology Center has some 20 labs investigating all aspects of nervous system development with the goal of improving care and training the next generation of physicians and scientists in basic and translational neuroscience.
Down the street, the Laboratories of Cognitive Neuroscience are investigating brain and cognitive development in both typically developing infants and children and those diagnosed with or at risk for various developmental disorders.
Through our NIH-funded Intellectual and Developmental Disabilities Research Center (IDDRC), residents also have access to other Longwood Medical Area scientists, as well as neuroscience seminars given by visiting neuroscientists from around the world.
Research beyond Boston Children's
Next door at the Harvard Medical School's Department of Neurobiology, residents can collaborate with scientists exploring the interactions between genetics and neuronal activity. Across the Charles River in nearby Cambridge, opportunities abound to collaborate with scientists at the Massachusetts Institute of Technology. Boston Children's has regular partnerships with MIT's Department of Brain and Cognitive Science, The Broad Institute and the Picower Center for Learning and Memory.
Research support
The Neurology Department provides staff support to help residents in their research development, including preparing research proposals and study designs, and reviewing case reports and publications. Additionally, Boston Children's Clinical Research Program aids residents with grants, study protocols, case report forms, surveys, research databases, data or project management, data analysis and education in clinical research methods and practice.