Child Neurology Residency Training Program |

Overview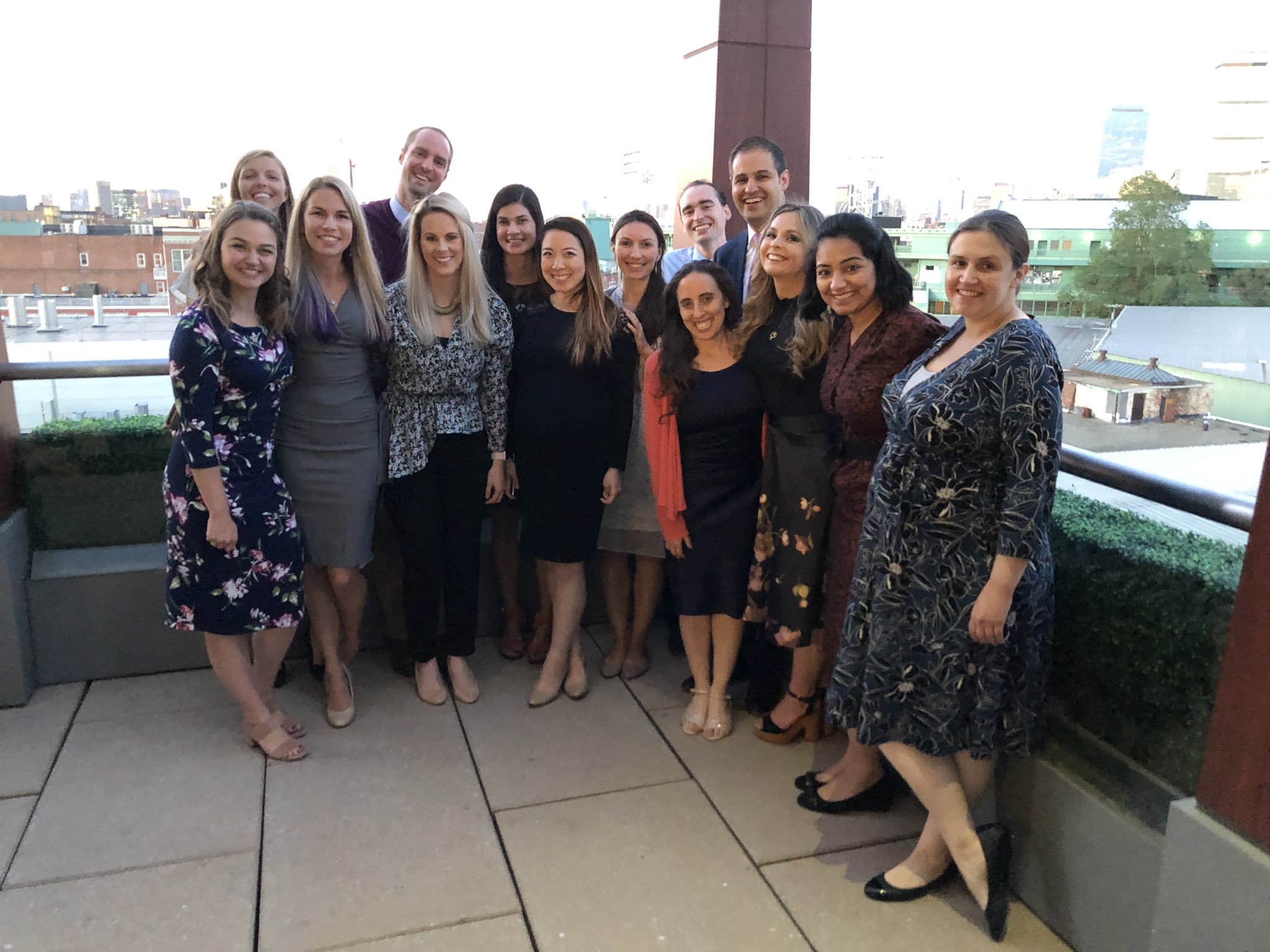 Above: 2021 Child Neurology Residency Training Program graduates
OPEN HOUSE DATES:
09/23/21: Featuring Global Health
09/28/21: Featuring Education
10/20/21: Featuring Advocacy and Policy
10/25/21: Featuring Research
11/03/21: Equity, Diversity and Inclusion Open House
To ensure safe and equitable inclusion in the recruitment process for all applicants, and in accordance with national consensus recommendations, the Boston Children's Hospital Child Neurology and Neurodevelopmental Disabilities Training Programs will be holding all recruitment activities virtually. We are committed to providing applicants with extensive opportunities to get to know our residents, our faculty, and our facility.
Breadth. Depth. Variety. Collaboration. Mentorship. Opportunity. These are a few words we hear again and again from our current and former Child Neurology and Neurodevelopmental Disabilities residents. Each year six new residents come to Boston Children's Hospital to become the child neurologists of tomorrow.
Learn more about how to apply.
Mission statement
The Child Neurology Residency Training Program at Boston Children's Hospital is sponsored by the Department of Neurology. We intend to train individuals to be the next generation of diverse leaders in the field of Child Neurology who will advance it through education and research. The program provides broad and deep clinical training experiences, and encourages research and inquiry at levels ranging from an individual patient to larger systems. We train individuals who are exceptional in their medical care and knowledge, manifest professionalism and integrity in all their work, promote health equity, and are compassionate and empathic in the care of the families and children entrusted to them.
Medical Student Rotations: Questions
Please contact Stephanie Hansbury at stephanie.hansbury@childrens.harvard.edu or 617-355-7819 .
If you are a medical student interested in doing a rotation with us, this must be arranged via the HMS Registrar External Clerkship Program (email exclerks@hms.harvard.edu). Please also contact Elizabeth Barkoudah, MD [elizabeth.barkoudah@childrens.harvard.edu for Neurodevelopmental Disabilities to notify her of your interest in a rotation. Medical students from backgrounds traditionally underrepresented in medicine are especially encouraged to apply for a rotation and to also consider the Harvard Medical School Visiting Clerkship Program (https://dicp.hms.harvard.edu/vcp) through the Office for Diversity Inclusion and Community Partnership.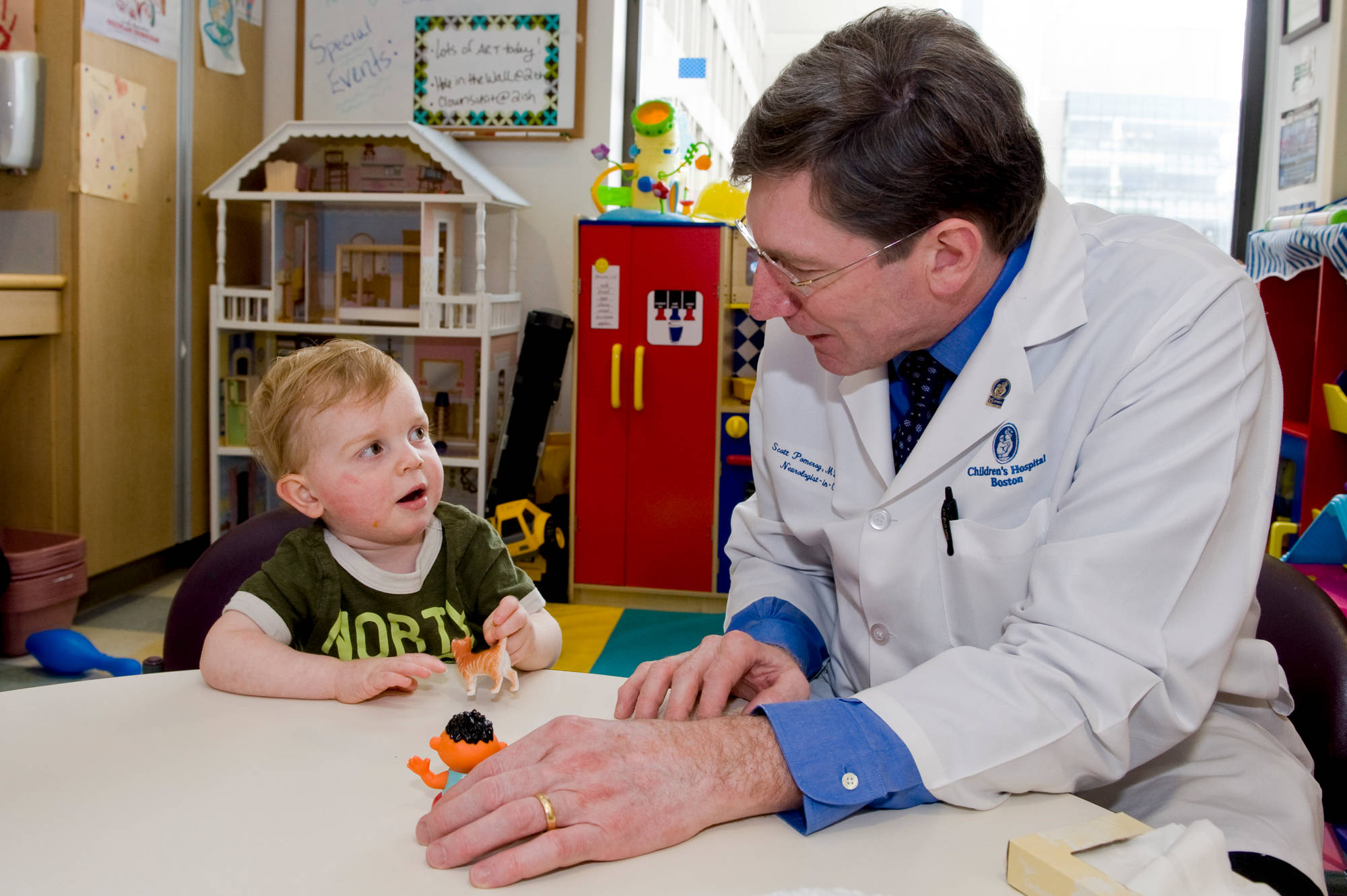 Current chief of neurology at Boston Children's, Scott L. Pomeroy, MD, PhD
The residency program at a glance
The three-year child neurology residency program at Boston Children's Hospital provides broad, rigorous medical training across an unusually varied spectrum of patients and subspecialties, applying the latest technology and digital innovations.
All residents receive strong mentorship and career planning advice, so our graduates are well-positioned to receive NIH funding and other grants and publish their work in high-impact journals.
The Department of Neurology currently accepts six new residents into its training program each year. Please check out our how to apply section for full details on this year's application process.
Why train at Boston Children's Hospital?
close relationships with clinical leadership
broad and deep sub-specialty training
large, diverse patient population
one-on-one consult rotations in intensive care units
international rotations
outstanding research opportunities (basic, translational, clinical)
cutting-edge research facilities
digital tools — personal tablet devices and a shared wiki
interpersonal skills practice with trained actors
collegial, family-friendly training environment
Watch: On the Boston Children's Hospital Neurology Residency