Specialty Services: Gastroenterology
Phone: 914-367-0000
Fax: 914-367-0001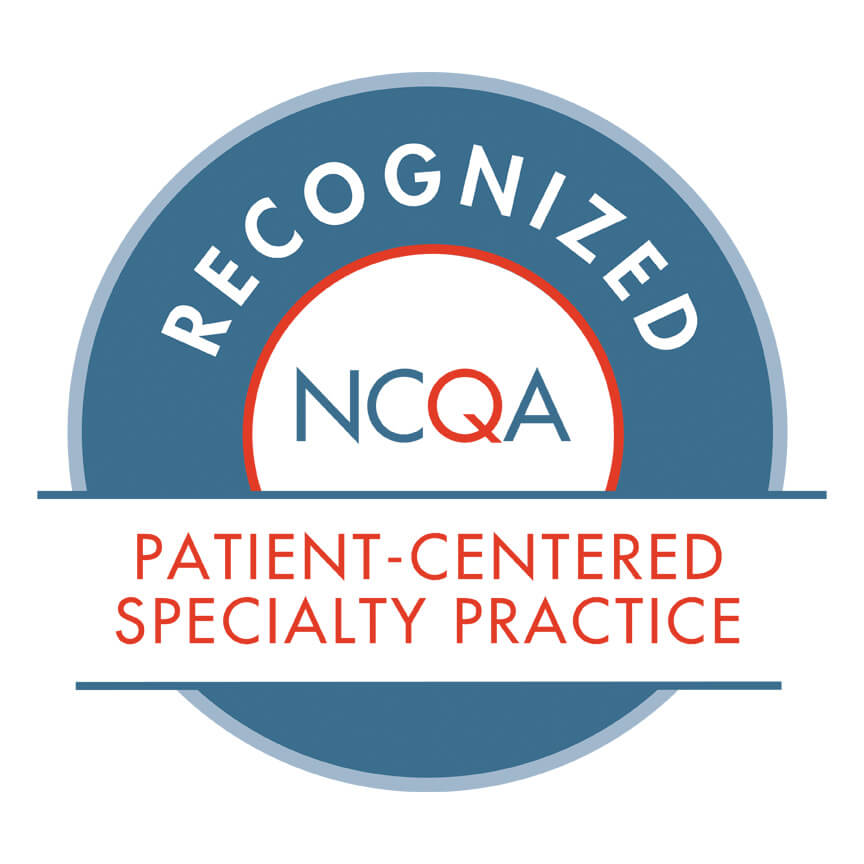 Boston Children's Health Physicians' Division of Pediatric Gastroenterology, located in Connecticut and New York, provides comprehensive, compassionate, specialized care for children with digestive disorders. Our team of highly skilled pediatric gastroenterologists is committed to delivering exceptional medical services to improve the health and well-being of our young patients.
Gastrointestinal issues can have a profound effect on a child's quality of life and overall development. That's why we offer a wide range of diagnostic and treatment options tailored to meet individual children's needs. From common conditions such as acid reflux and constipation to more complex disorders like inflammatory bowel disease and celiac disease, our experts are well-versed in managing a diverse array of gastrointestinal conditions.
We believe in the power of knowledge. Through ongoing research and innovative treatments, we offer our patients receive the most up-to-date care. We actively educate families and healthcare professionals to help them make informed decisions about their child's care. In these ways and many others, we strive to enhance outcomes and improve the well-being of our young patients.
You can count on the Division of Pediatric Gastroenterology for:
a child-friendly environment where young patients and their families feel comfortable and supported

care from a multidisciplinary team, including pediatric nutritionists, social workers, and nurses, to ensure a holistic approach to care.

working collaboratively with our team to develop a personalized treatment plan for your child's unique needs
Programs & services
We offer comprehensive services to address the specific needs of children with digestive disorders. Our services include:
Diagnostic center: Our fully equipped diagnostic center features state-of-the-art endoscopic equipment that enables complete evaluations of the upper and lower intestine in an outpatient setting. We are prepared to handle endoscopic emergencies, such as foreign bodies of the GI tract, esophageal food impactions, and gastrointestinal bleeding.
Inflammatory bowel disease (IBD) management: Our physicians are experts in the diagnosis and management of inflammatory bowel disease, including conditions like Crohn's disease and ulcerative colitis in children and adolescents.
Treatment of less-common conditions: Our team is well-versed in developing tailored treatment plans for patients with less common conditions, such as motility disorders of the gastrointestinal tract and short bowel syndrome.
Liver Transplant Program: Dr. Rosencrantz, our esteemed hepatologist, plays a crucial role in overseeing the pre-transplant evaluation process and providing exceptional post-transplant care. This includes closely monitoring patients' progress and making necessary adjustments to their treatment plans. Alongside our dedicated in-patient team, Dr. Rosencrantz actively participates in the patient's transplant care during their hospital stay, ensuring optimal outcomes and a smooth recovery process.
Additional services:
Acid reflux testing: specialized tests to evaluate and manage acid reflux

Capsule endoscopy: a non-invasive procedure that allows clinicians to evaluate the small intestine

Colonoscopy: to assess the colon and rectum for various conditions, including inflammatory bowel disease and polyps

Control of gastrointestinal bleeding: using techniques such as endoscopic hemostasis, variceal band ligation, balloon tamponade, and angiographic embolization. These interventions are carefully selected based on factors like the location, severity, and underlying cause of the bleeding.

Endoscopy: a direct examination of the esophagus, stomach, and intestines, enabling accurate diagnosis and guiding appropriate treatment decisions. 

Esophageal and anorectal manometry: we utilize these specialized tests to evaluate the function and movement of the esophagus and anorectal region in children. These tests provide valuable diagnostic information, allowing us to identify and understand conditions related to swallowing difficulties and anorectal function. 

Hydrogen breath testing for sugar intolerance: This test helps diagnose and manage conditions such as lactose intolerance and other sugar intolerances.

Liver biopsy: By obtaining a small tissue sample from the liver, we can gain important insights into the underlying condition and tailor appropriate treatment plans. This procedure plays a crucial role in guiding therapeutic interventions, monitoring disease progression, and ultimately improving overall liver function.

Polypectomy: We offer polypectomy procedures to remove polyps from the gastrointestinal tract, reducing the risk of complications.

Percutaneous endoscopic gastrostomy (PEG): PEG allows for the administration of nutrition, fluids, and medications directly into the stomach, improving the patient's overall nutrition and quality of life. It is important for individuals who are unable to eat or swallow adequately, such as those with severe swallowing difficulties or who require long-term nutritional support.
Conditions & symptoms we treat
abdominal distension

acute and chronic disorders of the pancreas

allergic gastrointestinal disorders

chronic abdominal pain:

chronic constipation

cyclic vomiting syndrome

diarrhea and

diarrheal disorders

fecal soiling

feeding problems

heartburn

functional gastrointestinal disorders

gastritis

gastroenteritis and colitis

gastroesophageal reflux disease

gastrointestinal bleeding

intestinal polyps

liver disease and hepatobiliary disease

nausea

nutritional disorders

poor weight gain

rectal bleeding

regurgitation

vomiting
Chief of Pediatric Gastroenterology
Pediatric Gastroenterology Staff
Locations
With convenient locations in Rockland County, Orange County, Westchester County, Fairfield County, and Dutchess County, our dedicated team is ready to deliver comprehensive gastroenterology services to children and adolescents, right in your neighborhood.
19 Bradhurst Avenue, Ste 2850s
Hawthorne, NY 10532
 
2 Old New Milford Road, Suite 2D
Brookfield, CT 06804
 
1 South Greeley Avenue, Ste 303
Chappaqua, NY 10514
 
212 Crystal Run Road
Middletown, NY 10941
 
266 North Street, Ste B
Newburgh, NY 12550
 
1 Webster Avenue, Ste 300
Poughkeepsie, NY 12601
 
257 Lafayette Avenue, Ste 370
Suffern, NY 10901
 
148 East Avenue Suite 2N
Norwalk, CT 06851
Frequently asked questions
When should I consider bringing my child to a pediatric gastroenterologist? 
Children can start experiencing gastrointestinal (GI) issues at any age: when they are newborns, infants, toddlers, school-age children, or adolescents.
Some GI conditions are more common at certain ages, while others can occur at any age. In newborns and infants, common GI issues include reflux, colic, feeding difficulties, and constipation. As children grow, they may encounter a broader range of GI issues such as food allergies, celiac disease, inflammatory bowel disease, functional abdominal pain, irritable bowel syndrome, and gastrointestinal infections.
If you suspect your child has GI issues or if they have concerning symptoms, make an appointment with a pediatric gastroenterologist.
What are the symptoms of GI disorders in children?
Common symptoms of gastrointestinal disorders in children include
abdominal pain

bloating

diarrhea

constipation

vomiting

poor appetite

weight loss or poor weight gain

blood in the stool

reflux or heartburn

changes in bowel habits.
Symptoms can vary depending on the specific condition, and some children may experience a combination of symptoms or exhibit atypical presentations.
How are GI conditions diagnosed in children? 
Diagnosing GI conditions in children often involves a combination of methods. Your child's gastroenterologist may start with a comprehensive medical history review and physical examination. They may also order blood tests, stool tests, imaging studies (e.g., ultrasound, X-ray), and endoscopic procedures (e.g., upper endoscopy, colonoscopy) to evaluate the gastrointestinal tract and obtain tissue samples for analysis.
How can I help manage my child's digestive issues at home?
While specific approaches vary by condition, some general strategies can help you manage digestive issues at home. These may include maintaining a balanced and nutritious diet, encouraging regular physical activity, ensuring adequate hydration, promoting good bowel habits, and providing emotional support to reduce stress. It's important to work closely with your health care provider to develop a personalized management plan for your child.
Are there any dietary recommendations for children with GI problems? 
Dietary recommendations for children with gastrointestinal problems can vary depending on the underlying condition. In some cases, certain foods may need to be restricted or eliminated from the diet. For example, children with celiac disease may need to follow a strict gluten-free diet.
Our pediatric gastroenterologists work with registered dietitians to develop individualized dietary plans that ensure adequate nutrition while managing our patients' specific GI symptoms.
How can I prepare my child for an endoscopic procedure?
It's important to let your child know about the procedure in advance. Use age-appropriate language and explanations and emphasize that it is done to help them feel better. Ensuring your child feels supported, answering their questions, and addressing any anxieties or concerns can help reduce their fears about the procedure.
Your pediatric gastroenterologist will provide specific instructions regarding fasting requirements and any necessary bowel preparations.